Location
The Wicked WOLF
Route des Cornus
St Martins
Guernsey
Description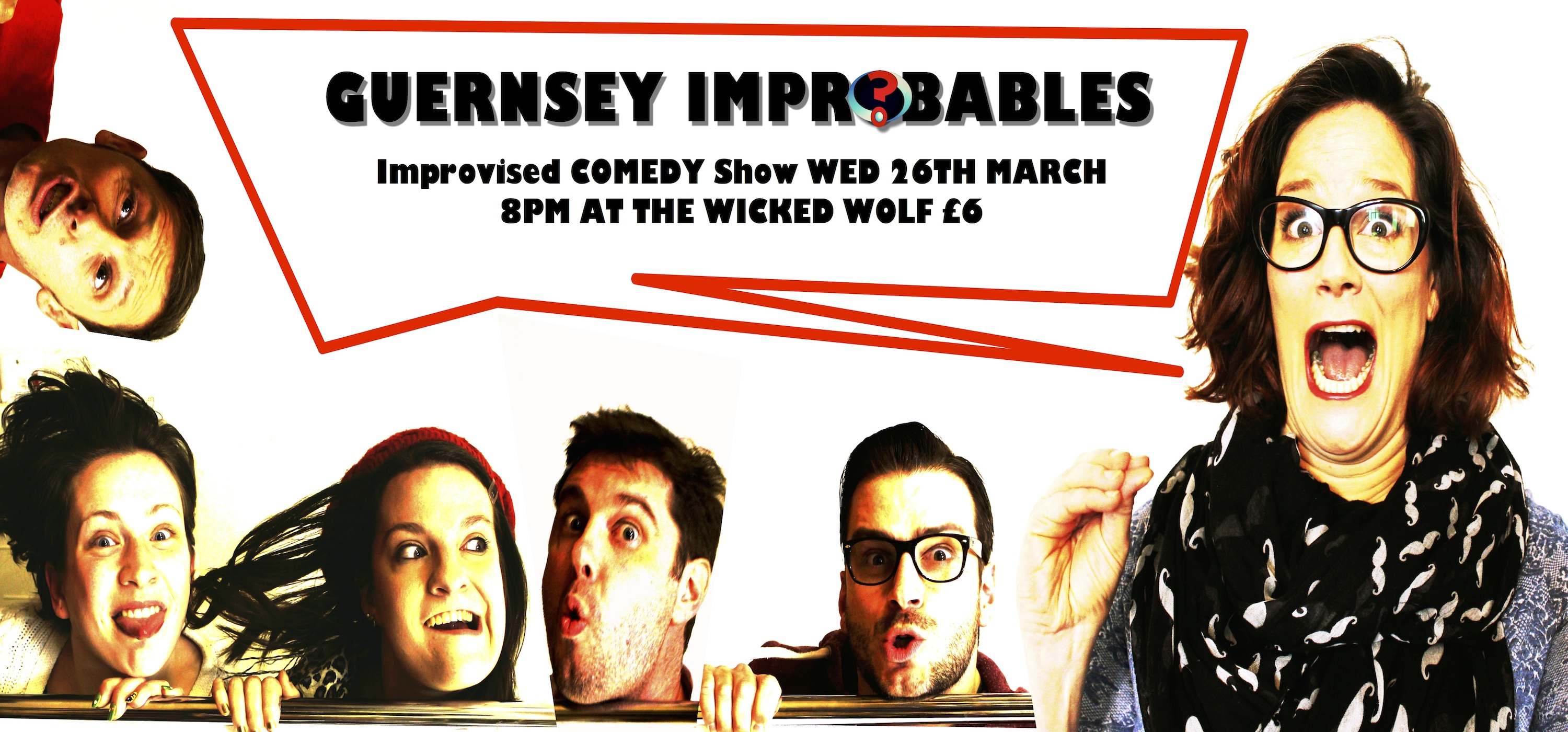 For the first time in Guernsey, a full professional Improvised Comedy Show!
This high octane and often hysterical performance is made up using suggestions from the audience, so you decide what happens on stage. Like 'Whose line is it Anyway?' except live. Visit www.improguernsey.com for more info and to view videos.
At the head of this team is veteran improviser and professional actor Sarah Hansmann. And making stuff up inbetween is local performer Dave Hyett, whose mad physical antics can put Lee Evans to shame. Joining us from the mainland is actor Oliver Davies, a long time improviser and maker up of stuff. Local mayhem provider Caitlin Sullivan having shortly returned from studying acting and looking to explode onto the Guernsey stage again. Stephen Rouxel is no stranger to the stages of Guernsey, but not many people know that he made his Improv Comedy debut in Edinburgh with The Improbables.
A special addition to the group is local musician extrodinaire Lydia Pugh who will be making up the score as we go along.
For more info and links to videos visit our website.