Join us for this year's guest chef series at The Frog Hoxton, featuring a menu co-created by our team and some of the UK's emerging chefs
About this event
Native is the first restaurant venture of Ivan Tisdall-Downes and Imogen Davis.
Following a series of pop-ups and street food markets, Ivan and Imogen settled into their first permanent site in Neal's Yard in 2016, before relocating to London Bridge in July 2018 following a successful crowdfunding campaign, continuing their movement towards zero waste, seasonally inspired eating.
Entirely self-taught, Ivan has completed stages at The River Cottage, and more recently at Dan Barber's Blue Hill Farm at Stone Barns, honing his skills and developing his enthusiasm for natural, foraged and seasonal produce. Despite a long-held love of food, Ivan did not consider a career in the industry until his parents left London and he was forced to spend a summer in the countryside, where he quickly gained an appreciation for Britain's wild produce; the joy of giving people happiness through food persuaded Ivan to turn his passion into his livelihood.
Having grown up in rural Northamptonshire, Imogen has always been at one with nature, running her family falconry business and managing the infamous Rufus the hawk. Hunter gathering is in Imogen's blood, learning from a very young age the crafts of plucking, skinning & foraging whilst nurturing a truly wonderful palate for the wild food of Britain. Imogen was named in Grace Dents "10 People to Watch in the food industry 2017"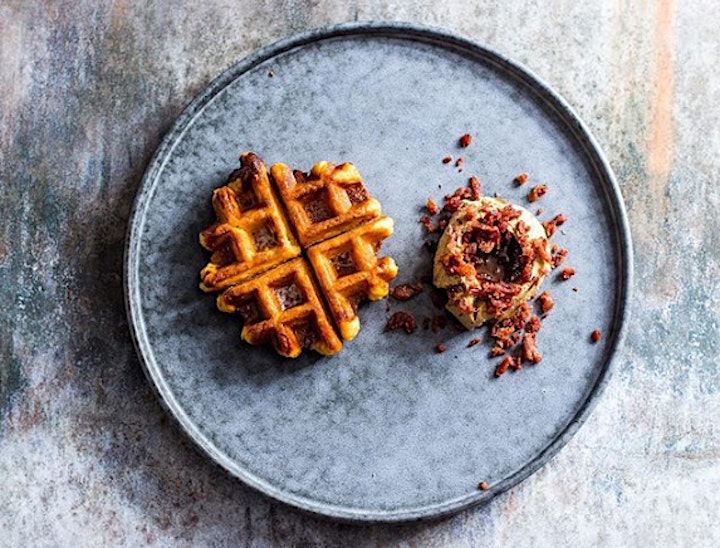 As part of Adam Handling's initiative to offer up-and-coming chefs a platform to showcase their talents, The Frog Hoxton guest chef series will see an exciting line-up collaborate with Adam and the Hoxton team over the next couple of months.
For one night only, chefs are invited to create a unique menu to showcase their individual style, all surrounded by the vibrant East London Restaurant.
IMPORTANT INFORMATION: The team will get in touch to check dietary requirement and book a time slot between 18.30 and 21.30 depending on the restaurant's capacity.
The full line up for the The Frog Hoxton Guest Chef Series:
7th of April: Kitchen FM
5th of May: Jay Morjaria (JAE)
19th of May: Ivan Tisdall-Downes & Imogen Davis (Native)
2nd of June: Ferdinand 'Budgie' Montoya (Sarap)
7th of July: Andy Stubbs (Low 'N' Slow)
4th of August: Yasmin Godfrey (Masterchef: The Professionals 2019)