Description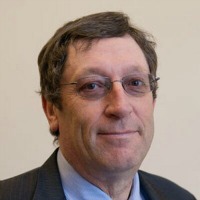 The University of Stirling Management School, in partnership with the Institute of Directors is hosting an annual lecture by the School's eminent economist, Professor David (Danny) Blanchflower who will share his analysis and observations on the topic: 'Brexit and other surprises'.
Date: Thursday 8th December 2016
Venue: Logie Lecture Theatre, University of Stirling
Programme:
17:15 Registration
17:30 Welcome
17:35 Guest Lecture / Q&A Session
18:25 Vote of thanks and close
18:30 Drinks reception
Professor Blanchflower is a research associate at the National Bureau of Economic Research, a visiting scholar at the Federal Reserve Bank of Boston and was a former member of the Bank of England Monetary Policy Committee. Danny is a regular economic columnist for the New Statesman magazine, the Independent Newspaper, and a contributing editor of Bloomberg Television.
About the event:
A broad spectrum of leading figures representing private, public and third sector organisations, including many alumni, will be in attendance alongside University students to listen to Danny's engaging commentary on the impact of the recent Brexit decision, and what may lie ahead of the UK's economy.
Immediately after the lecture, there will be a short drinks reception for delegates.