Thinking about starting your own venture? Unsure where to start? This event has been designed for you. Hear from people at the coalface...
About this event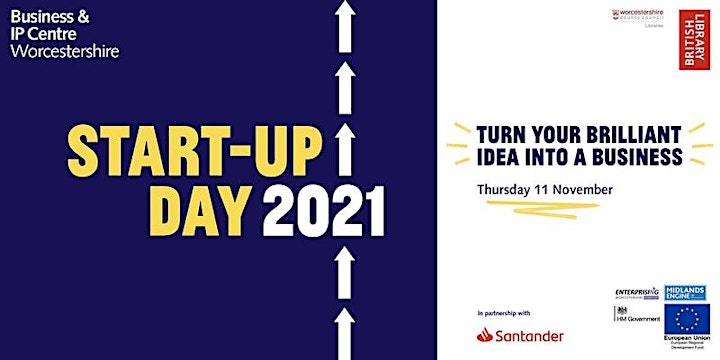 It's all very well hearing long established or even cutting edge theories. Or from people who have built high profile successful businesses. But what about the nuts and bolts? What about the nitty gritty of starting and running a business?
BIPC Worcestershire are bringing together two panels of 'real people' for you to interrogate and learn from.
The first will be a panel of local people who have recently successfully started or are in the process of starting their own businesses. From highly tailored nutrition and personal training, through exotic food and virtual assistance to a fast growing tuition business.
The second is a panel of professionals serving new start and growing business in the region: Peter McCann an expert start-up and business coach, Phil Ingle who does finance for the financially averse; Anthony Parsons from the ambitious Enterprising Worcestershire initiative; and, Esther Partridge-Warner from Online Media Works.

The panels will examine the challenges and triumphs that start-up businesses encounter, sharing how respond to them and tips to smooth the path to a successful start-up. First from the perspective of those in the thick of existing new businesses and the second from the perspective of those helping people navigate their way from surviving to thriving.
Each discussion will be opened to attendees to ask their own questions in an approachable context in which there is 'no such thing as a stupid question'.
We are keen to celebrate Start-Up Day 2021 by nurturing the start-up spirit amongst as many people from Worcestershire as we can fit in the room.
The event will run from 13:00-14:30.
Agenda
1:00pm - Welcome
1:05pm – New and start-up businesses panel hosted by Rob Harrison
1:30pm – Questions will be taken from the Zoom Room
1:40pm – New and start-up business support professionals panel hosted by Rob Harrison
2:10pm - Questions will be taken from the Zoom Room
2:20pm – Overview of services available from BIPC Worcestershire
2:30pm - Close
Organiser of Guidance on starting a business
A suite of workshops, resources and one-on-one support
BIPC Worcestershire knows that there is a successful business in everyone of us. Which is why our business advisors and business partners are determined to make a positive difference to your business ambitions.
Whether your business idea is just a twinkle in your eye or you are looking to take your business to the next level we want to engage with you. We are building a mutually supportive business community around libraries and library services which are focused on improving the economic circumstances of the participants and of the county.
To get a taste of what is on offer do sign up to one of the regular webinars below, or for a more tailored approach book into for a one-to-one meeting with one of business advisors by clicking here.