Location
Marchmont House
Greenlaw
Duns
TD10 6YL
United Kingdom
Refund policy
Refunds up to 7 days before event
Eventbrite's fee is nonrefundable.
The 'Curator's tour' is a two-hour guided tour led by our Curator Francis Raeymaekers, followed by a glass of Deutz champagne and canapés.
About this event
The 'Curator's tour' is a two-hour guided tour led by our Curator Francis Raeymaekers, and followed by a glass of our 'house' Champagne Deutz and canapés.
A more exclusive tour, it also offers visitors a much more in-depth look at the interior of the house, and the objects and artworks in the collection than on our standard 'House Tour' which is also available to book on Eventbrite.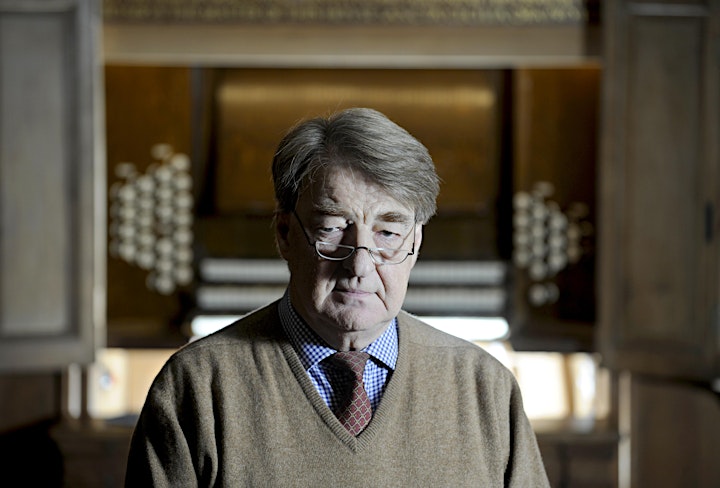 Built in 1750 and 'aggrandised' in 1917, Marchmont contains some of the finest Georgian and Arts & Crafts interiors in Scotland: a perfect symbiosis of fine craft and design tradition.
The house was awarded the 2018 Historic Houses/Sotheby's Award following a seven-year restoration, which was described by the jury as "stunning". The goal is now to bring the house alive as 'a home for Makers and Creators', celebrating innovation, creativity and entrepreneurship.
_______________________________________________________________
Tickets are £27.50 plus £2.74 Eventbrite booking fee (£30.24).
NB: All tours start at the advertised event start time but doors open 20 minutes prior to the tour start time when tea/coffee and wonderful home-made shortbread (included) will be served to suit your arrival.
Detailed instructions for the event will be revealed by email.
Accompanied children (under 12) are FREE - TD10 postcode residents and students can claim £5 off at the checkout (please bring relevant ID with you) by using the code STUDENT or TD10.
About the house
Marchmont is an imposing 'Grade A' listed Palladian mansion built in 1750 by Hugh Hume-Campbell, 3rd Earl of Marchmont. Long thought to have been designed by William Adam but enacted by Thomas Gibson.
The interior at Marchmont is arguably one of the finest in Scotland, and the house retains many of its original features, including the magnificent George II period plasterwork by Thomas Clayton, the pre-eminent plasterer of the time.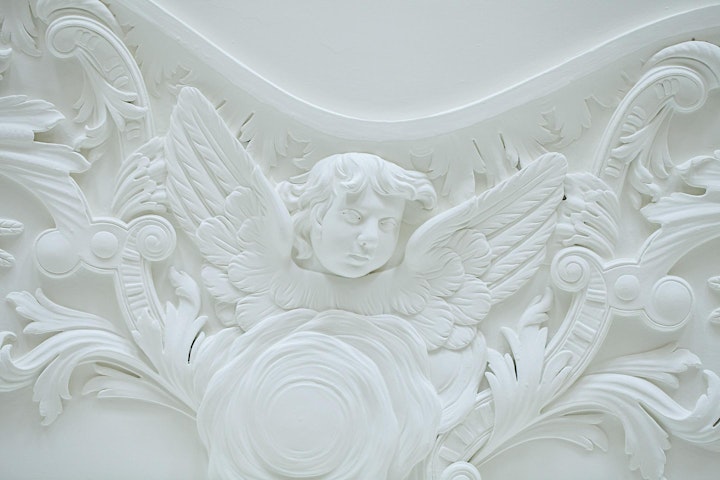 Major changes were made between 1914 and 1917 when the then owner, Robert Finnie McEwen commissioned the eminent Scottish architect Sir Robert Lorimer to enlarge the house and it stands today as perhaps the finest example of his 'grand' house refurbishments.
Over a hundred years had passed since Lorimer's 'aggrandisement' took place, and and having spent 20 years as a care home it is something of an understatement to say the house was both institutionalised and unmodernised.
The comprehensive, yet sensitive seven-year restoration was recently completed and has been the catalyst for an inspiring and passionate appreciation for craft and design tradition, quite literally observed through the layers of history of the house.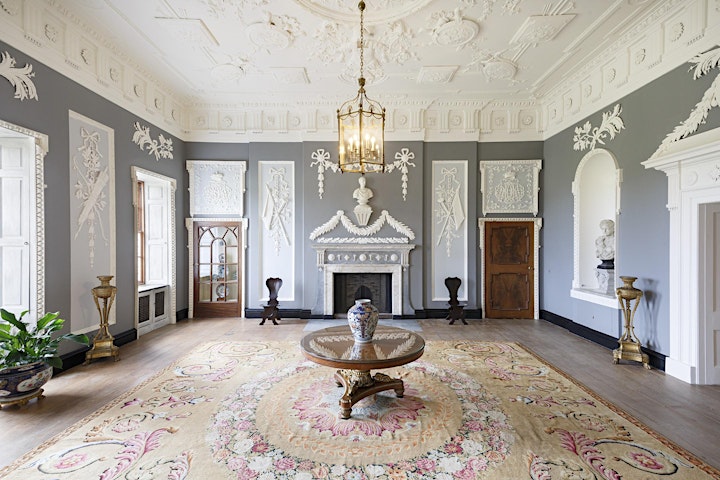 About the collection
Marchmont offers an immersive experience for those with an eclectic interest across different historic periods of decoration but is especially strong on arts and crafts furniture and post-war sculpture including works by Barbara Hepworth, Bernard Meadows, Lynn Chadwick and Antony Gormley.
For those looking for a more brief tour may we suggest selecting the more frequent standard 90 minute 'House Tour' - an overview of the interior and some of the objects and artworks in the collection, priced at £17.50 + Eventbrite fee.
If you are part of a group looking for an exceptional and unforgettable day excursion, Marchmont would love to hear from you. With our knowledge and expertise, our Guides are well-placed to offer tours of both Marchmont House and of the outdoor Sculpture Gardens, which can be tailored to suit the specific interests of your group. Please contact: info@marchmonthouse.com
Deutz is a Champagne producer based in the Aÿ region. The house was founded in 1838 and run by successive generations of the Deutz and Geldermann families until 1983 when it was bought by the Rouzaud family, owners of Louis Roederer Champagne and a portfolio of wine estates around the world
"On the nose, the wine initially displays notes of hawthorn and white flowers, which are followed by aromas of toast, marzipan and ripe pears. On the palate, the wine is full-bodied and elegant with the freshness of Chardonnay and richness of Pinot Noir. Overall, the wine is well-rounded with a fruity finish."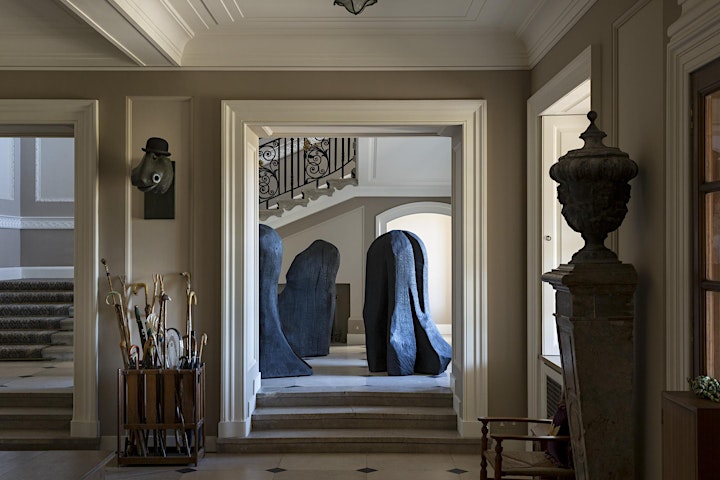 Covid-19 advice and Refund Policy
Given an apparent increase in Covid-19 cases we would like to remind you of the current advice from the Scottish Government on the matter:
All covid rules and restrictions have been lifted in Scotland, but the virus has not gone away.
Use 'Covid sense' to help protect yourself and others:
Get your vaccine when offered to ensure you are fully protected
Stay at home if you're unwell with symptoms or have a fever
Open windows when socialising indoors
Wear a face covering in indoor public places and on public transport
Wash your hands to protect yourself
Care for yourself and others to help slow down the spread of the virus and reduce pressure on our health services.
If you have any concerns at all, and don't have access to a test, then we would ask you to err on the side of caution, and to postpone your visit.
Our normal cancellation period is 7 days in advance. Please note that Eventbrite fees are non-refundable however we will happily offer a refund or a credit for a later date for Covid related issues, please do get in touch.
Should we cancel the event for any reason you will receive a complete refund.