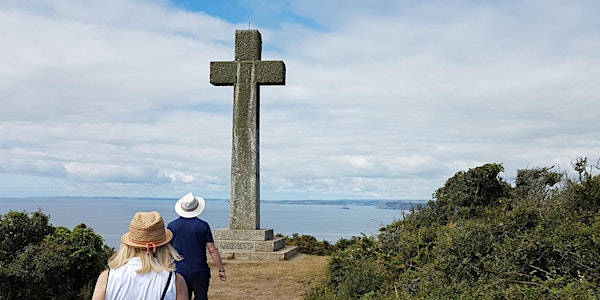 Guided Hike (Half day) : Dodman Point Circular, Gorran Haven, Cornwall
Varied coast & country walk including the highest point on the south Cornish coast with an iron age fort and Napoleonic watch station
About this event
Starting from Gorran Haven with a short cross country walk to join the Coast Path above Hemmick beach, then walk on rugged terrain round the archaeologically interesting cliff castle at Dodman Point. Returning above the stunning Vault beach to the harbour at Gorran Haven for the end of this 4 mile hike. 
You will need suitable clothing and footwear for rugged terrain and all weathers, a water bottle (1 litre is recommended) and a rucksack or other suitable carrier.
All dates flexible - please ask if you'd like this walk on an alternative date.
IF YOU LIKE THIS WALK AND WOULD LIKE NEWS OF MY OTHER WALKING EVENTS, PLEASE *FOLLOW ORGANISER*. See you soon!