About this Event
CORONAVIRUS UPDATE
It is with great regret that we have decided to cancel the House Tours' up to and including 18th April in light of the ongoing Coronavirus pandemic.
The health and wellbeing of our visitors and staff is paramount, and as Marchmont is also a family home we feel it appropriate to take this step, and to review our forthcoming public events on a rolling, two monthly basis.
We intend to add extra tours later in the year but in the meantime will issue full refunds to all ticket holders.
We hope this decision doesn't cause you too much inconvenience, and thank you for your interest in Marchmont house, and for your understanding and look forward to welcoming you under more favourable circumstances.
We will update this page when we have more news.
Built in 1750 and 'aggrandised' in 1917, Marchmont contains some of the finest Georgian and Arts & Crafts interiors in Scotland: a perfect symbiosis of fine craft and design tradition.
This fascinating, and informal 80 minute guided tour offers a wonderful opportunity to see inside a house that has not been 'open' since it was built almost 270 years ago.
The house was awarded the 2018 Historic Houses/Sotheby's Award following a seven-year restoration, which was described by the jury as "stunning". The goal is now to bring the house alive as 'a home for Makers and Creators', celebrating innovation, creativity and entrepreneurship.
Tea/coffee and wonderful home-made shortbread are included, and will be served on arrival - doors open 20 minutes before tour time.
Detailed instructions for the event will be revealed after purchase.
Accompanied children (under 12) are FREE - TD10 postcode residents and students can claim £5 off at the checkout (please bring relevant ID with you).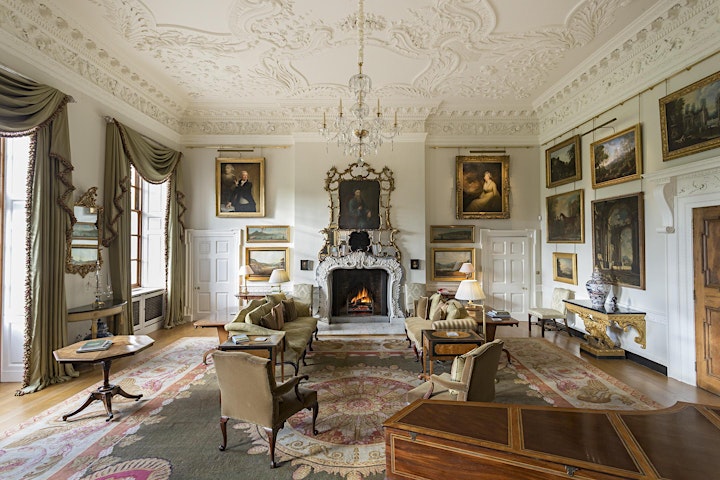 About the house
Marchmont is an imposing 'Grade A' listed Palladian mansion built in 1750 by Hugh Hume-Campbell, 3rd Earl of Marchmont. Long thought to have been designed by William Adam but enacted by Thomas Gibson.
The interior at Marchmont is arguably one of the finest in Scotland, and the house retains many of its original features, including the magnificent George II period plasterwork by Thomas Clayton, the pre-eminent plasterer of the time.
Major changes were made between 1914 and 1917 when the then owner, Robert Finnie McEwen commissioned the eminent Scottish architect Sir Robert Lorimer to enlarge the house and it stands today as perhaps the finest example of his 'grand' house refurbishments.
Over a hundred years had passed since Lorimer's 'aggrandisement' took place, and and having spent 20 years as a care home it is something of an understatement to say the house was both institutionalised and unmodernised.
The comprehensive, yet sensitive seven-year restoration was recently completed and has been the catalyst for an inspiring and passionate appreciation for craft and design tradition, quite literally observed through the layers of history of the house.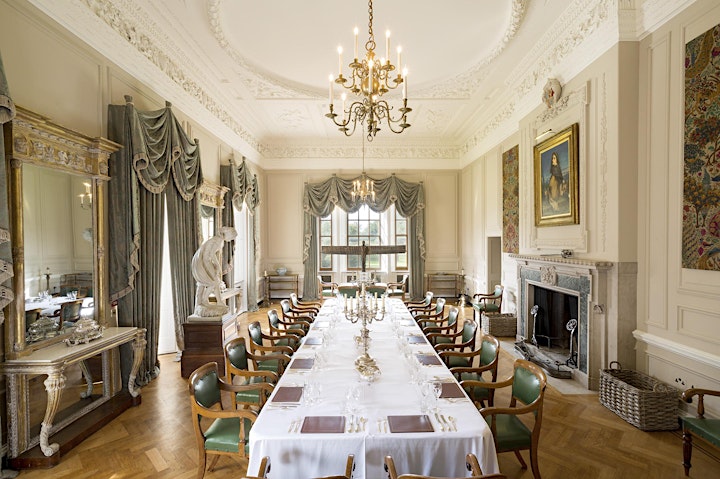 About the collection
Marchmont offers an immersive experience for those with an eclectic interest across different historic periods of decoration but is especially strong on arts and crafts furniture and post-war sculpture including works by Barbara Hepworth, Bernard Meadows, Lynn Chadwick and Antony Gormley.
Those looking for a more in-depth tour should select the 'Curator's Tour' - a 2 hour tour led by the Curator or Archivist, and available on selected dates.