Join our historic Tudor Coventry walking guided tour featuring King Henry VII, VII , Edward VI, Mary I, Elizabeth I locations and events.
About this event
The Year is 1485, King Henry VII has defeated King Richard III at the Battle of Bosworth, he rides into Coventry the next day declaring himself the King and holds a feast for a King, but where? and with whom?
The Plantagenet Dynasty has come to an end, Henry was determined to unite the warring factions of Lancastrians and Yorkists in The Wars of The Rose and bring about its end.
On this walking guided tour through modern day Coventry, the UK City of Culture, we will take you to all the key places where 118 years of Tudor Rule happened in Coventry, one of the most strategically important towns in the country. But why?
Henry VII chose to feast here and his reign lasted 24 years but what did he do and see in Coventry during those years and what was his impact on the City?
King Henry VIII brought Catherine of Aragon on honeymoon before destroying our monasteries and pocketing the cash by selling off our 1st cathedral to a property developer before starting a school which stands to this day.
Edward VI continued his fathers work in separating from the Roman Catholic Church but Edward VI reigned over a number of years where school upon school upon school was founded in Coventry, we will visit the schools.
Mary I also known as Mary Tudor or "Bloody Mary" reigned with a wooden stake and fire during her 5 year reign, in Coventry this meant the stake and martyrdom for many but who, where and is that where the Cheylesmore Street names come from?
Elizabeth 1st or Good Queen Bess visited Coventry only once but did arrange for her 1st cousin once removed Mary Queen of Scots to have a 40 day holiday here at numerous fine houses amongst other things during her reign. The city still holds letters written by Elizabeth I during her reign regarding her cousins imprisonment.
The purpose of the tour is to show you the locations of the events that happened in Tudor history within Coventry and along the way share historical points of interest that we walk by everyday.
The tour last circa 120 minutes as we walk around a mile and a half at a relaxed pace.
We meet at the Lady Godiva Statue in Broadgate, Coventry and the nearest car park is The Barracks Car Park. The Tour is suitable for ages and we will share what we know in an entertaining style for young and mature Tudor Fans.
We can accept walk ups and cash payments for the tour for those who struggle with technology but we do ask you to call or text the number below as the tour is limited by Government Restrictions at this moment in time.
This twice a month tour is very popular so we ask people if they can book NOW to avoid disappointment . This is one of our most popular tours.
Culturally yours
Paul Curtis Tours
07846863604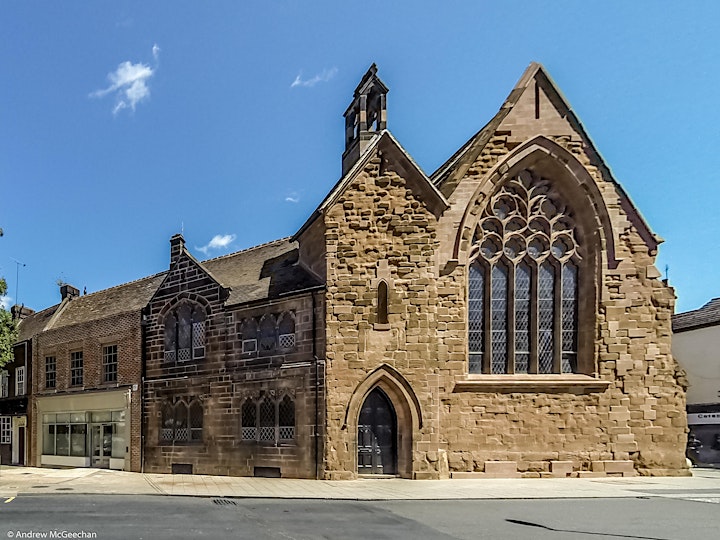 The old Grammar School bears the name of King Henry VIII but did he pay for it? Did he subsequently dissolve it during the Dissolution of The Monasteries and which of his children had a tour of the school and what did they leave? Answers to this and more will be answered on out tour. Picture appears courtesy of Andy McGeechan Photography.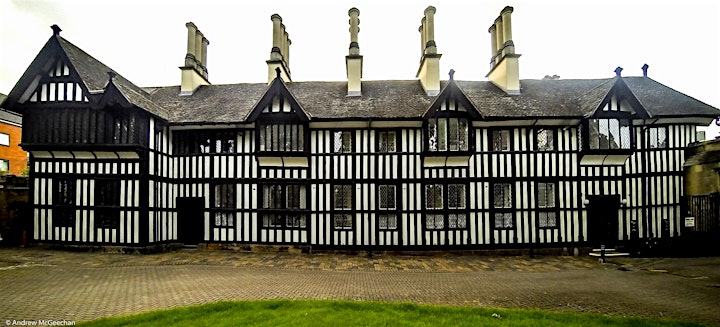 The Beautiful Bonds Hospital lends it's name to another school founded in Coventry but which Queen founded it and what secrets does it hold beyond it's gates which kept Kings and Queens returning to Coventry. Picture appears courtesy of Andy McGeechan Photography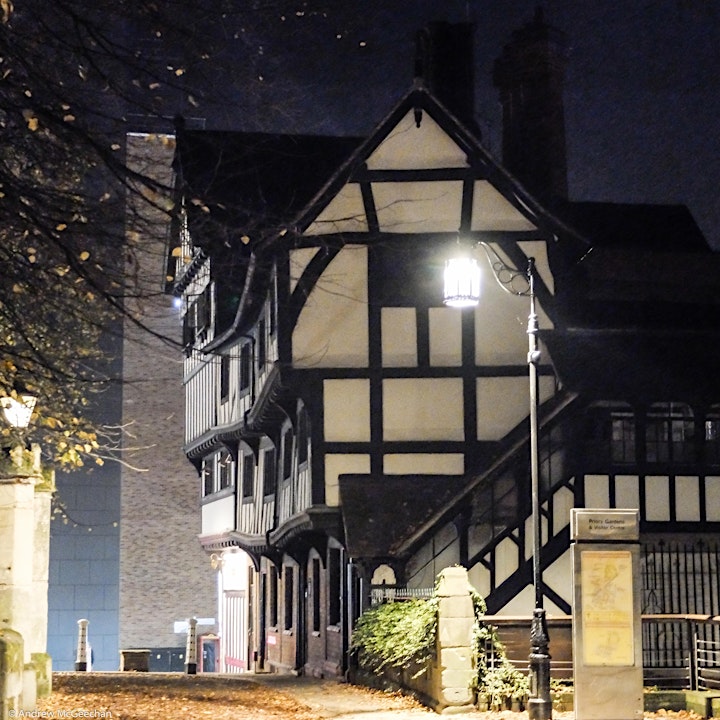 The Lychgate Cottages currently under restoration by Historic Coventry Trust which will see these 3 cottages and the Cities 2 remaining gates restored and converted into Air B n B style accommodation where you can stay for an evening where Kings and Queens have walked. Picture appears courtesy of Andy McGeechan Photography.
Organiser of Guided Walking Tudor Tour of Coventry, UK City of Culture Paul Curtis Tours
Paul Curtis Tours cover
1000 years of Coventry History within 1000 yards from 650AD to 1603AD
Coventry's Medieval Wall, it's 12 Gates and 20 Towers. It's construction, it's destruction and where are the locations of the 12 gates and 20 towers.
The 1404 Parliament of The Dummies and The 1459 Parliament of The Devils.
Coventry has long used the Elephant and Castle as a symbol, our family tour takes you to the site of 21 missing elephants that we walk by everyday hidden in plain site.
We also offer our seasonal Halloween Tours each October,
Boxing Day tours to walk the turkey off AND
Specific
Medieval & Tudor Coventry.