Location
High Street
High Street
Guildford
United Kingdom
Sales Have Ended
Registrations are closed
Thank you for your registration. Please see Guildford Chess Club web site for updates to the event. You will be contacted in August in any case with further details of play. For further questions, please contact nigel.white60@ntlworld.com
Chess players of all abilities can play in a simulataneous exhibition featuring Grandmasters, International Masters, and club members
About this event
UPDATE 12 Sept
We hope all those that came along enjoyed themselves. We were lucky on the weather too.
LOST PROPERTY - someone left an M&S XXL blue jumper, and there was also a Berghaus Navy BLue rain jacket with hood. Please contact if it was you.
UPDATE 9 Sept
Registrations are closed. We will write to all existng registrants who have not already received a confirmed place about their status tonight.
We anticipate that there will be no shows on the day and that some games may finish early and allow extra games. So we strongly encourage interested parties to come along anyway and talk to our stewards on the day about getting a game. There is a very good chance of getting a game.
We have decide NOT to use any bad weather facilities, and so fingers crossed for us on the weather.
UPDATE 6 Sept.
The event is now essentially fully subscribed, BUT PLEASE CONTINUE TO REGISTER until Thursday 18:00 night. We expect to be able to fill new registrations with drop outs.
In any event, it is worth turning up since we have a high confidence that we will find that some participants finsh early and there will be capacity for additional Games.
Planned for Saturday 11th September at the top of Guildford High Street, registrations are invited to secure early access to play against some of England's top Grandmasters and International Masters.
They include Grandmaster Gawain Jones, fomer British Champion, and current European online Blitz champion, and Grandmaster Nick Pert, former world U18 champion. Other masters include the former British Women's champion, the British over 50's Champion, and three of England's best younger players.
The event will start at 10:30 and three rounds are expected to start at 10:30, 12:30 and 14:30. You can request a place for any one, two or three sessions, each of which is anticipated to last up to 1.5 hours. Please indicate your preferred session or sessions and we will do our best to accomodate you, subject to demand. Bookings are made on a first come first served basis.
Arrangements for the event are being made and we will keep you informed of the detailed plans as these firm up. We are also looking into backup arrangements in the event of bad weather.
Please also refer to the Guildford Chess Club site for more information about playing chess. guildfordchess.co.uk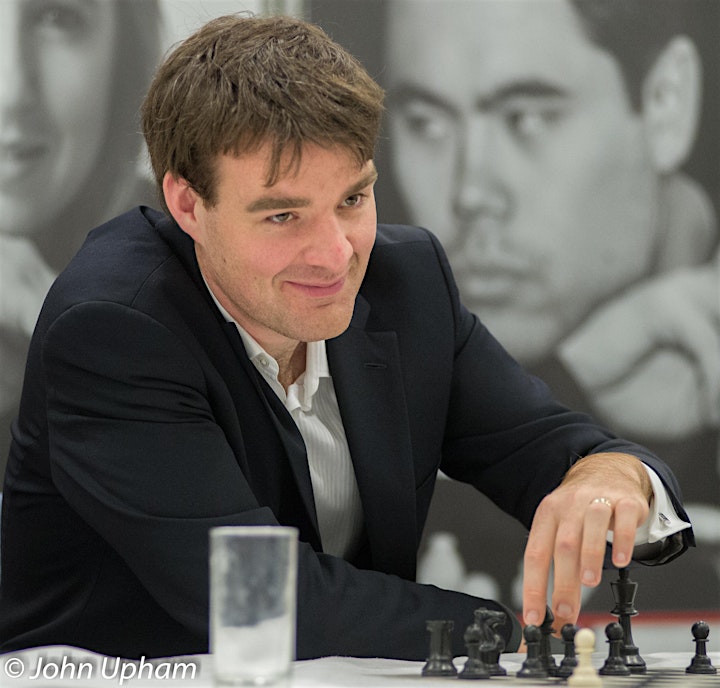 Gawain Jones He was awarded the title of Grandmaster by FIDE in 2007. He won the British Chess Championship in 2012 and 2017. He competed in the FIDE World Cup in 2013, 2017 and 2019.
Akshaya Kalaiyalahan is a British chess player. She has won the Women's British Chess Championship twice, in 2013 and 2015. She competed in the 41st Chess Olympiad in Norway and the 42nd Chess Olympiad in Baku, Azerbaijan representing the England Women's team.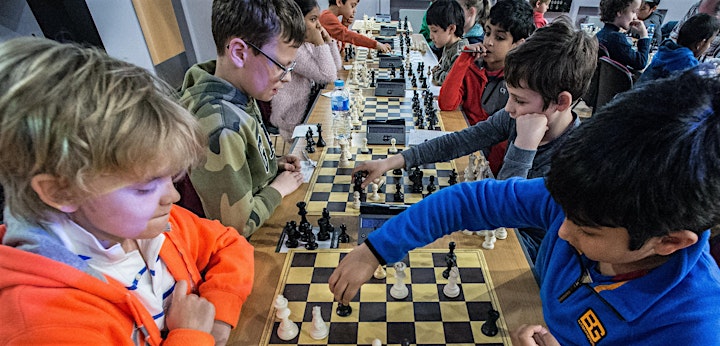 Come and join the fun. Not all the players are Grandmasters and the event is designed to be suitable for all skills levels, and ages.
We request that U12's are accompanied by a responsible adult.