Description
Pews Bar Courtyard, 21 Chapel Street

Back again for another night of games industry chatter, drinks and pizza.
Join us at Pews Bar and get together with old friends, make new ones and catch up on the latest and greatest goings-on from the Guildford games industry.
Our September event is kindly supported by nDreams who are currently recruiting across a myriad of roles.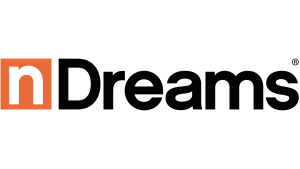 Also supporting us this September are Stellar Entertainment. Based at the top of Guildford high street, Stellar Entertainment has grown quickly in three years in business. Founded by former Criterion CTO Paul Ross, they have already made the chart topping Burnout Paradise Remastered and have ambitions to make genre defining games of our own in future. They have a proven track record for design, art and engineering and particularly excel at physics, tech and online.

Guildford GameDev Drinks is a quarterly event open to all games industry professionals in the Guildford area, and is organised by Etch Play and Liquid Crimson.
This event has a code of conduct, which we expect all attendees to abide by. Read it in full here.