About this Event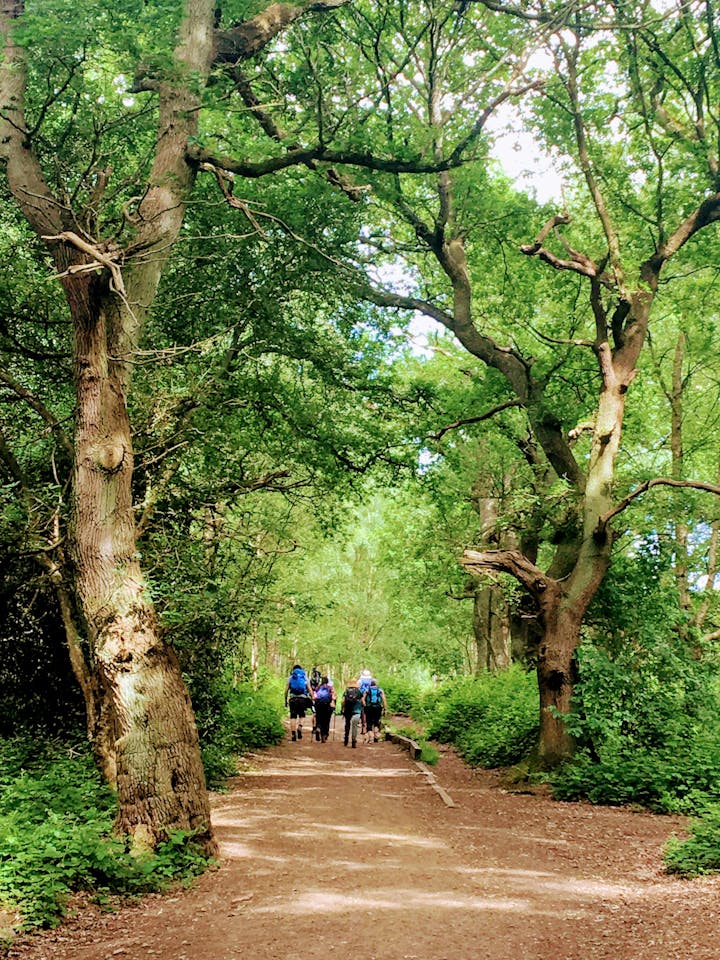 Join North Downs Way Ambassador Michael Vergien on a free 6 - 7 hour walk that will take us along some of the best views that the North Downs Way has to offer. We will learn about the natural and human history of the area including: the geology of the area, plants and animals as well as Roman and military history. We will end with a pint at Cobbett's in Dorking
Start: Meet us outside the Guildford train station by 9:45 for a prompt 10:00 start.
Finish: We will be back in Dorking between 16:00-17:00.
Walk Level: This is a moderate to difficult walk as there will be some good climbs and descents on our walk.
Equipment: You will need sturdy footwear and a water bottle. Some parts of the walk can get muddy and slick depending on weather. You will also need to bring a packed lunch to eat on the trail.
Dogs: Well behaved dogs on leads are welcome.
Children:14 miles makes this walk unsuitable for young children. Participants must be 16 and older. Under 18s must be accompanied by an adult.
Travel: The Guildford station is easily accessible from most other local stations. There is also a carpark if you choose to drive. Trains run regularly back to Guildford from Dorking Deepdene and Dorking West stations.
See my website for more walks! Hikes of Surrey