About this Event
Abbie Davies
Adam Baker
Liberty Antonia Sadler
Minjoo Kim
Natalie Anastasiou
Sonia Wynn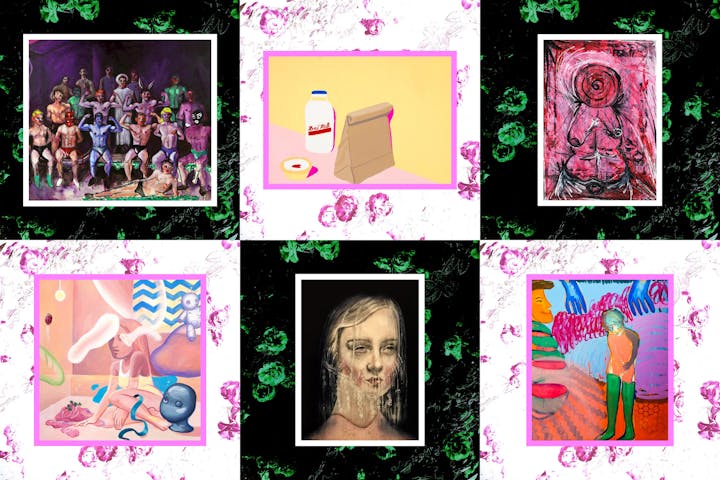 A curious menagerie of fictional characters emerge, appearing in a state of ecstatic chaos, simultaneously celebrating and mourning; revealing the toxic influence of consumer culture through new modes of painterly portraiture.
Juxtaposing playfulness & pleasures with ominous subtexts, GUISE Collective has brought together a group of artists, each exploring themes of urban loneliness, champagne socialism, indulgence & its consequences.
Challenging the traditional male gaze within painting, 'Further From Heaven' celebrates female, genderfluid & non-heteronormative voices in the sphere of contemporary 2D practice.
Transforming a social space into a world of isolated personas, curated to sit amongst the audience during their everyday coffee rituals; GUISE injects the space with private narratives creating a collective conversion of desire & despair.
"In every dream home a heartache
And every step I take
Takes me further from heaven
Is there a heaven?"
Roxy Music, 1973