Gunnersbury Unplugged: Alice Phelps, Vintage Cowboys, The Lewis Sisters
Enjoy live acoustic music after hours with Michele Stodart (The Magic Numbers), Alice Phelps, Vintage Cowboys and The Lewis Sisters
About this event
Gunnersbury Unplugged presented by Michele Stodart of the The Magic Numbers is a new series of intimate, acoustic performances from emerging and established musical talent, held in Gunnersbury Park Museum after-hours.
Michele Stodart will take to the stage on Friday 29 November to present Alice Phelps, Vintage Cowboys and the Lewis Sisters.
Doors open: 19:00
Performances: 19:30 - 22:00
About The Lewis Sisters
The Lewis Sisters were born in New York City in 2004 when Sylvie and Sharon met at The Living Room music venue. Sharon became known for her collaborations with Orbital, One Giant Leap and Anais Mitchell. Sylvie toured and collaborated with notables such as Sondre Lerche, Ed Harcourt, Josephine Foster, Jaymay and Dawn Landes among others. In 2016 Sylvie moved to Brighton where Sharon resides and they quickly began singing together and writing songs at Sylvie's kitchen table every Monday night. Tonight the girls are performing freshly prepared songs from those kitchen table sessions.
About Alice Phelps
Multi-instrumentalist and leader of an ethereal harp centric collective, with music influenced by folk from near and far, Irish to Chinese, Alice blends this with non-traditional and blues infused melodies. Creating ambient, lilting, rhythmic harmonies with the harp allowing the bellowing husky vocals to be perfectly contrasted in a very unusual but beautiful way.
About Vintage Cowboys
Patricia Hammond's carefully crafted vocals express a wide array of styles, making her a frequent performer in museums and festivals all over the world. Her current project sees her explore the so-called Cowboy Song from the soothing, cattle-herding lullabies of the 1850s through 1910s Ragtime to the 1940s Ranchers of the Radiowaves. With her is staggeringly versatile multi-instrumentalist Matt Redman, who will play a 1911 Gibson guitar, an Austrian Contra-guitar, a zither banjo, mandolin, accordion and very possibly many other delights besides. Patricia also has an 1890s nose-flute and a pair of coconuts for that extra special something. Prepare to sing along to "Home on the Range", "Goldmine in the Sky" and even "You are my Sunshine", as authentically performed as they come!
About Michele Stodart
Michele Stodart is a solo artist as well as bassist, vocalist and co-songwriter with the much-loved, Mercury-Prize-nominated and double platinum sellers The Magic Numbers. The band released their fourth studio album, Alias, in 2014 with several critics calling it their finest to date, receiving **** in Q and Uncut.
......................
Our next Gunnersbury Unplugged night will be held on Friday 20th December, 7.30pm with Romeo and Michele Stodart (The Magic Numbers) plus an exclusive Q&A - click here to purchase your ticket.
Refund policy - you can return your ticket and receive a refund up to 7 days before the event.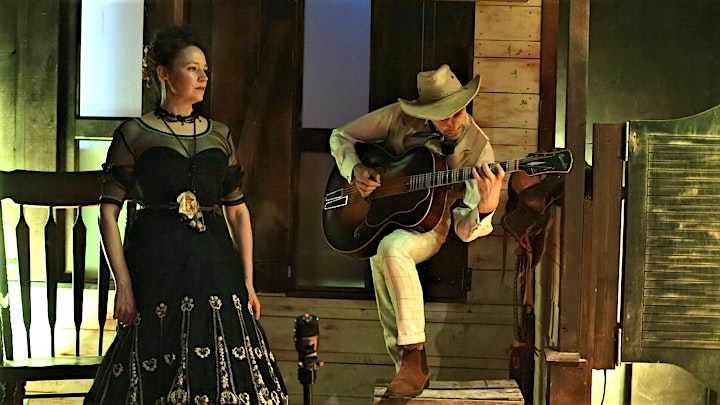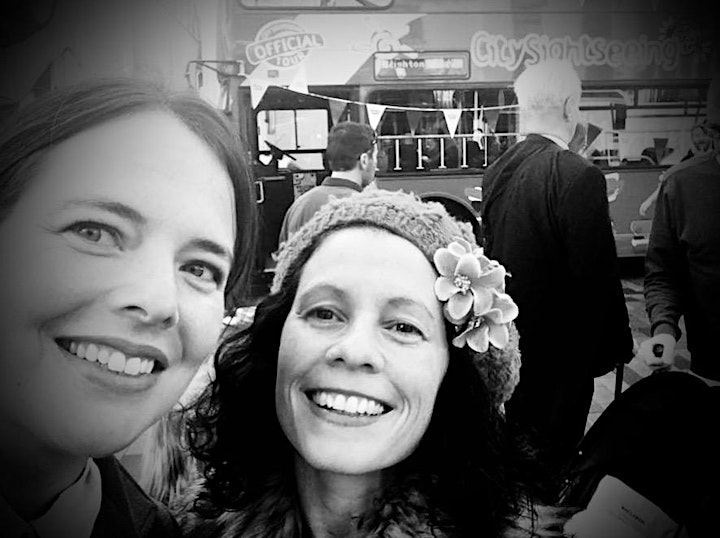 Organiser of Gunnersbury Unplugged: Alice Phelps, Vintage Cowboys, The Lewis Sisters