Description
Harmonizing the body, mind and the heart
"I enjoyed Gurdjieff Movements with Sati and I kept coming back because of the element of surprise and how good it made me feel. The movement kept me centered and I could never expect what was going to happen. I enjoyed it very much." Keren, Israel
Gurdjieff Sacred Dances are a powerful and transformative tool for self observation, centering and maintaining state of presence. Filled with solemn beauty and purity, these dances are harmonizing and aligning our mind and feelings together with movement of the body, and manifesting them together in a meditative dance through effortless attention.
Structured movements equally engage all parts of our being – the physical, the mental and the emotional, and challenge our automatism, habits, patterns and our sense of limitations. Centering practice through the movements is encouraging us to be more aware of our actions, words, gestures, sensations, feelings, ideas, and in the same time being aware of a deep source within ourselves – a silent pool of presence, from where we can observe and live life.
Gurdjieff Sacred Dances group practice enable us to step out of our own routine and dance together with people who are sharing the same longing to live in more conscious and loving way.
During the workshop we will pay attention to the body alignment, we engage both – the right and the left part of the brain; we will work with coordination and integration of different parts of the body, activate the meridians and enhance circulation. We will learn to take distance from our thoughts and emotions and explore the quality of the movement that comes from the stillness within.
The workshop will include variety of Gurdjieff movements, body awareness exercises, free flow dance, meditation.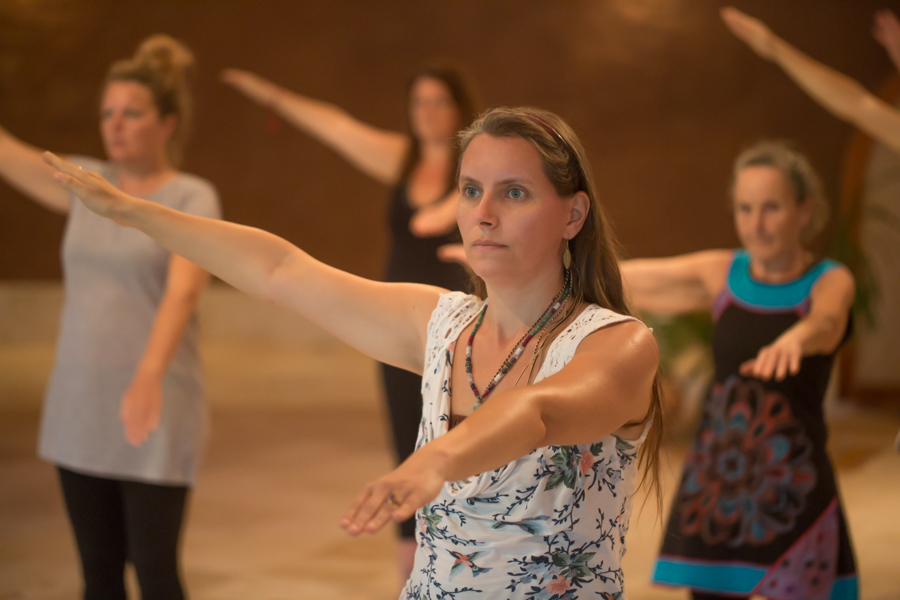 "Sati is a great space holder - her enthusiasm for the dance came across throughout the workshop, which was a big help as the work can be at times challenging. But there is a great sense of accomplishment once the movements start to become less of an effort and flow themselves. In the cycle of frustration and accomplishment happens some kind of neural reconfiguring, something that can't be explained starts to happen to right-left brain connections and coordination and the body starts to function more as a balanced unit. All in all I definitely recommend the work for anyone who enjoys exploring body-mind connections and nudging their comfort zones in a playful way. Oh, and the music is nice and soothing also." Mark Donohoe, Ireland

Many of the Movements and Dances were collected by G.I. Gurdjieff during his travels in central Asia and Far East in the beginning of the 20th century and are coming from different ancient esoteric mystic schools and sources as Sufism, Buddhism, Taoism etc.; a number of movements and dances were created by Mr. Gurdjieff himself.
Gurdjieff Sacred Dances practice is accompanied by an original piano music especially composed for each movement by G.I. Gurdjieff and Thomas De Hartmann.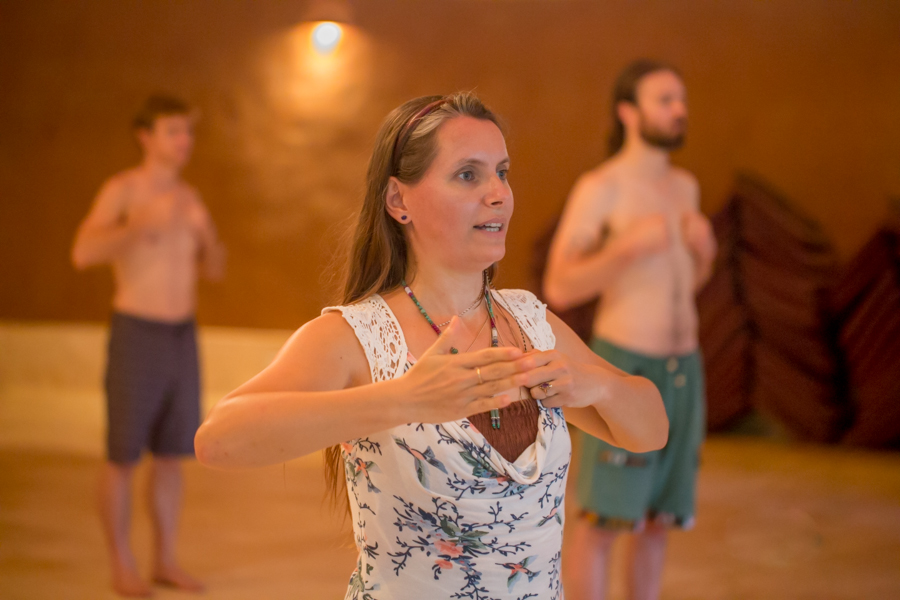 Sati (M.A. in Dramatic and Performing Arts) is on a path of meditation and healing for more than 20 years. In the last 10 year she has dived intensively into the world of the Gurdjieff Sacred Dances under the guidance of Jivan Sunder and mainly Amiyo Devienne. Sati has integrated this centering tool into her life and she passionately shares the art of meditation through these powerful dances with others. Sati is also a certified Clarity Breathwork therapy practitioner and she has held individual healing sessions and awareness & movement groups and Breathing circles in recent years in Europe, UK and Costa Rica.