Event Information
Location
Cass Business School
Room No.2006 (2nd Fl),2nd Floor Milling area – outside the room
106 Bunhill Row
London
EC1Y 8TZ
United Kingdom
Description

This session is part of the TechMeetups Guru Program, a practical 3 month educational and mentoring course to kick-start your Startup. You can choose to attend just this session by booking here, or participate in the full course to receive additional support and mentoring for your company from our Gurus – find out more here.
Taking the plunge and running a new startup essentially means you find yourself in new territory, doing things no one has attempted to do before. Finding a scalable business model as quickly as possible is your primary objective.
During our first TechMeetups Guru Program session, our Gurus will take you through the vital tools, methods of thinking and lessons learned by others which will help you iterate towards a viable business model. Covering this ground is essential before thinking about pretty much anything else: business plans, technology, branding or finance.
• What is a scalable business model and how do you identify one?
• How do you build a value proposition by solving real problems?
• How do you understand and serve your potential customers' needs effectively?


Mentors:
Andrey Kessel, Investor, Entrepreneur
Andrey will talk about the "mental models" or essential ways of thinking about the putting together and evolving technology start-ups that he has developed over the years spent in the venture industry. He will also present some successful and not so successful real life examples from his operational and investment life that included 15 Board roles, involvement with over 100 companies, 3 IPOs/listings, multiple exits, 9 completed M&A and over 50 financing transactions on different sides of the negotiating table.
David Blumenstein, Founder and Director of Tekworks

David Blumenstein is currently the founder and director of Tekworks, which seeks to discover innovative and emerging technology companies, from all over the world, providing them with strategic, business and corporate development services. Alongside its global network of venture capital, private equity, hedge funds, asset managers and corporate investors tekworks participate directly in private placements, spin outs and mergers & acquisitions. Prior to Tekworks David co-founded The Hatchery, a Venture Catalyst Platform in New York City, served as CTO for EuroRSCG/Havas and Director of Interactive Technology for Ogilvy and was a Systems Analyst at Salomon Brothers on Wall Street for both its Investment Bank and Trading Floor.
Alexander Shelkovnikov,
Strategy Manager at Deloitte

Passionate about telecoms, media and technology with a particular interest in corporate and growth strategy, wireless, mobile and digital disruptive technologies, innovation, capital markets and electronic payments.
Experience consulting strategy in telecommunications, media and technology sectors, payments industry, financial modelling, research, project management and business analysis. Actively involved in development of thought leadership and predictions. Author of refereed journal and conference publications.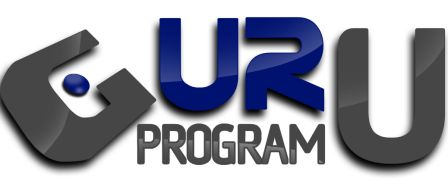 Date and time
Location
Cass Business School
Room No.2006 (2nd Fl),2nd Floor Milling area – outside the room
106 Bunhill Row
London
EC1Y 8TZ
United Kingdom