Founding Director of V&A East, Dr Gus Casely-Hayford OBE, will deliver this year's Cities Imaginaries lecture at UCL Urban Laboratory.
About this Event
V&A East: a response to London's needs
The new cultural landscape requires a new type of institution, one that can re-energize its collections for new audiences and recalibrate itself to the concerns, rhythms, and modes of production of our new age. The V&A has an extraordinary once-in-a-lifetime opportunity to build that institution, creating a world-first experiential storehouse of art and design in the form of the CRC and pairing it with an experimental partnership-based gallery and exhibition platform at the Waterfront at East Bank. Taken together, we will create a new campus for the imagination.
About the speaker
Dr Gus Casely-Hayford, OBE, the founding Director of V&A East, a museum and collection centre presently under construction. He was previously the Director of the Smithsonian, National Museum of African Art is a curator and cultural historian who writes, lectures and broadcasts widely on culture.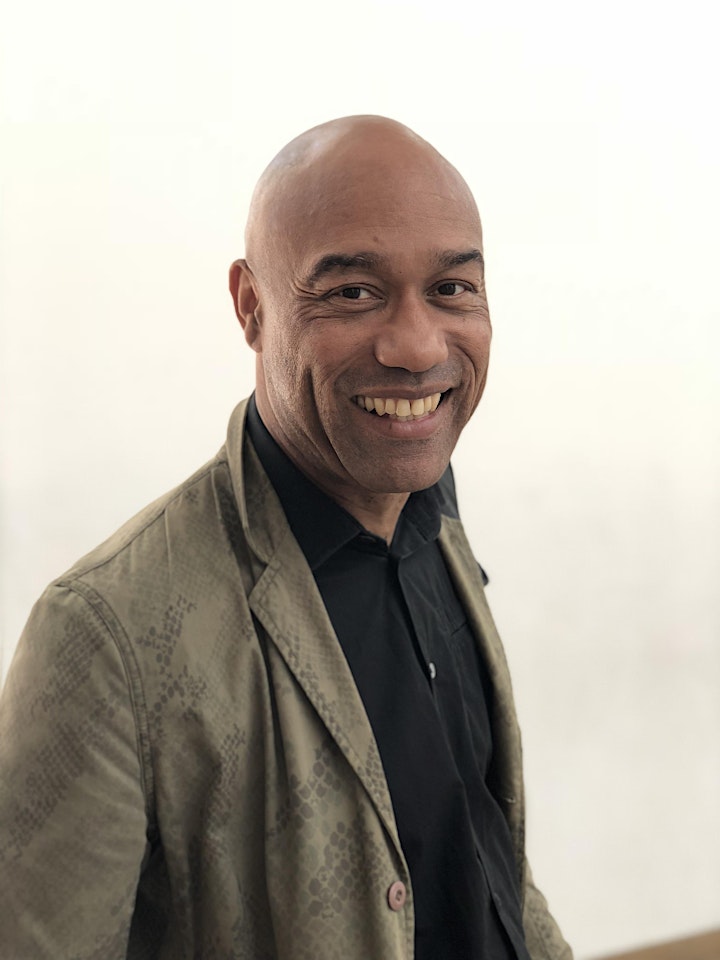 Over the course of his career Casely-Hayford has been a constant champion for the arts. He has presented two series of The Lost Kingdoms of Africa on the BBC (and wrote the companion book), two series of Tate Britain: Great Art Walks for Sky and has worked for every major British TV channel. His TED talk on Islamic culture has been viewed more than a million times. Former Executive Director of Arts Strategy, Arts Council England, (Britain's major Art's funder) and Ex - Director of the Institute of International Contemporary Art, he has offered leadership to both large and medium scale organisations. Dr Casely-Hayford has lectured widely on art and culture, including periods at Sothebys Institute, Goldsmiths, Birkbeck, City University, University of Westminster and SOAS. He has advised national and international bodies on heritage and culture including the United Nations and the Canadian, Dutch and Norwegian Arts Councils. In 2005 he deployed these leadership, curatorial, fundraising and communications skills to organise the biggest celebration of Africa Britain has ever hosted with Africa 2005 when more than 150 organisations put on over 1000 exhibitions and events to showcase African culture.
In 2018 his contribution to the arts was formally acknowledged when Dr Casely-Hayford was awarded the Order of the British Empire by Queen Elizabeth II. Amongst a range of honours, he has also been awarded a Kings College cultural fellowship for service to the arts and a SOAS Honorary Fellowship for service to Africa. He speaks widely, gave a SOAS Centenary lecture, judged the Art Fund's British Museum of the Year award, advised the Royal Shakespeare Company on their production of Hamlet and joined the English Heritage's 'Blue Plaques Group'.
About Cities Imaginaries
Cities Imaginaries is the UCL Urban Laboratory activity strand encompassing the curation and creation of cultural representations of cities and urban life. Led by Urban Lab Co-Director Professor Matthew Beaumont, previous annual lectures have been delivered by high-profile cultural figures, including David Olusoga, Urvashi Butalia and Linton Kwesi Johnson.
Access
We are investigating the possibility of live captioning and/or BSL interpretation for this event. We will be sure to confirm availability in the week before the event. If you're participation is dependent on additional access measures, please contact urbanlaboratory@ucl.ac.uk to discuss.
Data protection
We will use the information gathered from your registration to inform the work we are doing, in line with our Privacy Policy. Please note that any information shared in the booking form will be additionally subject to Eventbrite's EU Data Protection policy.