Guyana SPEAKS - Fred D'Aguiar on 'Year of Plagues: A Memoir of 2020'
A special Guyana SPEAKS & Renaissance One event in which Fred D'Aguiar reads from and talks about 'Year of Plagues' (2020).
About this event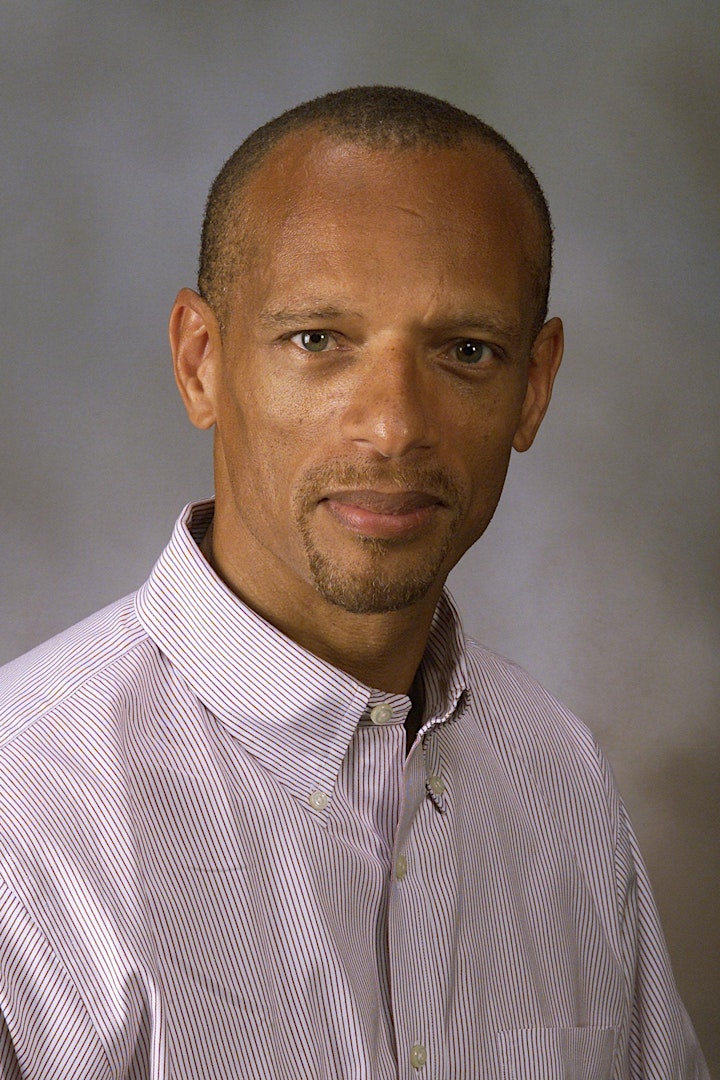 In 'Year of Plagues', the award-winning poet Fred D'Aguiar, reflects on a year of turbulence, fear, and hope. Fred will be in conversation with Juanita Cox, co-founder, Guyana SPEAKS. This will be followed by audience Q&A. To be part of the Q&A segment, please send your questions in advance via guyanaspeaks@gmail.com.
FRED D'AGUIAR
Poet, novelist and playwright, Fred D'Aguiar was born in London to Guyanese parents. He grew up in Guyana, returning to England in his teens. He trained as a psychiatric nurse before reading English with African and Caribbean Studies at the University of Kent, Canterbury. He is the author of five novels, including Children of Paradise, about Jonestown, Guyana, and The Longest Memory (Pantheon, 1994), which won both the David Higham Prize for Fiction and the Whitbread First Novel Award. His eighth poetry book, Letters to America (Carcanet, 2020) was a Poetry Book Society Choice. His numerous plays have been staged in the UK and broadcast on BBC radio. He has lived in the US since the 1990s and he is currently Professor of English at University of California Los Angeles.
Year of Plagues: A Memoir of 2020 (August 2021) is the first nonfiction book from acclaimed British-Guyanese poet, novelist and playwright, Fred D'Aguiar. The plagues referred to in the title include the Covid19 pandemic, the author's own battle with cancer and the social unrest brought about by the public lynchings of George Floyd and Ahmaud Arbery and murder of Breonna Taylor in the States, and the subsequent growth of the Black Lives Matter movement. Despite the pain and hardships of D'Aguiar's subject matter, Year of Plagues is a musical, poetic, often humorous mixture of autobiography and meditations on society and literature.
The author's illness is intimately and graphically chronicled, but the gravity of the subject matter is boosted by the poetry of his descriptions. Elsewhere the author shows through poetry his genealogy of influences and loves with references to Phyllis Wheatley, Aimé Césaire, Derek Walcott, Martin Carter, Kamau Brathwaite, as well as Wilson Harris.
Where D'Aguiar turns his lens towards family history, he ventures beyond the biographical to understand his parents' socio-political contexts, producing a portrait of a Caribbean couple relocating to London as part of that first 'wave', or the so-called 'Windrush generation': "Every other stricture placed on them by post-World War Two Guyanese society: honor your father and mother; fear a just and loving God; pledge allegiance to the British flag; lust is the devil's oxygen. All that circles in their veins."
Leo Boix, writing in Poetry London about D'Aguiar's earlier work notes that he 'manages to weave together memoir, history and critical race theory in ways that deepen our understanding of his poetics'. This is a piercing and unforgettable memoir which reflects on a year of turbulence, fear, and hope.
"Fred D'Aguiar comes to seem like Derek Walcott's true twenty-first-century heir... Fred D'Aguiar has written 'a canticle of water', a book for the individual bowed, imperilled, under the wave of history –monarchical and imperial - and crying out for collective action to stop it from consuming further shores." Camille Ralphs, Ambit
For acclaimed British-Guyanese writer Fred D'Aguiar, 2020 was a year of personal and global crisis. The world around him was shattered by the impact of the Covid-19 pandemic, Black Lives Matter protests erupted across the United States, California burned, and D'Aguiar was diagnosed with stage 4 cancer.
Year of Plagues is an intimate, multifaceted exploration of these seismic events, which trouble and alienate D'Aguiar from community, place and body. Combining personal reminiscence and philosophy, drawing on music and on poetry, D'Aguiar confronts profound questions about the purpose of pursuing a life of writing and teaching in the face of overwhelming upheavals; the imaginative and artistic strategies a writer can bring to bear as his sense of self and community are severely tested; and the quest for strength and solace necessary to help forge a better future. Drawn from distinct cultural perspectives—his Caribbean upbringing, London youth and American lifestyle—D'Aguiar's beautiful and challenging memoir is a paean of resistance to despotic authority and life-threatening disease.
In his first work of nonfiction, D'Aguiar subverts the traditional memoir with highly charged language that shifts from the quotidian to the lyrical, from the personal to the metaphysical. Both tender and ferocious, Year of Plagues is a harrowing yet uplifting genre-bending memoir of existence, protest, and survival.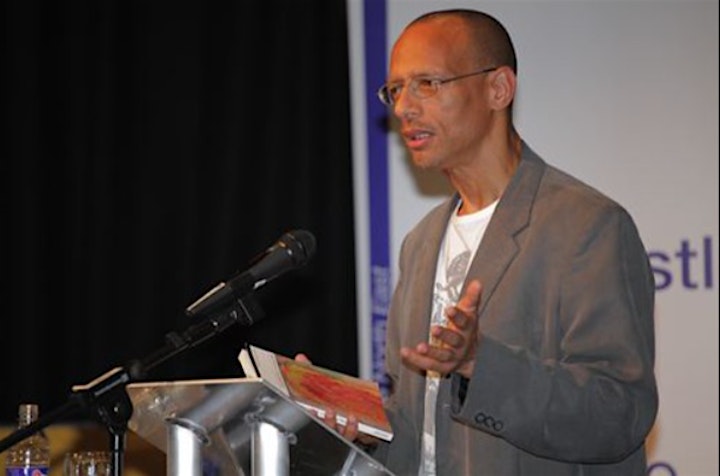 Renaissance One is a literature company that champions, produces and curates the full range of literature. Established in 1999, we remain a unique company in terms of our independent creative business model, our high level of advocacy for writers, our artistic, social and economic commitment to diversity, and our championing of a wide palette of writing and voices. We have created literature festivals and events with Southbank Centre, bluecoat Liverpool, British Library, Chris Ofili, British Council and Miami Book Festival, and developed tours, events and participation with Bernardine Evaristo, John Hegley, Ali Smith and the late Amiri Baraka and a host of Caribbean and British-Caribbean writers including Earl Lovelace, the late Jean 'Binta' Breeze, John Agard, Grace Nichols, Caryl Phillips, Shivanee Ramlochan, Robert Antoni, Kerry Young, Leone Ross, Andre Bagoo, Malika Booker and more. Integral to what we do is cultural activism through production, mentoring, and business success as a women of colour-led organisation that reflects multiculturalism throughout our organisation and our networks. We push for greater diversity in the arts, and we shape education programmes to inspire communities.
www.renaissanceone.co.uk
Organiser of Guyana SPEAKS - Fred D'Aguiar on 'Year of Plagues: A Memoir of 2020'