Description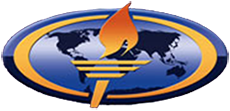 If you work in church in any capacity, you need to be at this event.
We will spend the day exploring one of the F's in our core values: Fun, an opportuity for us to come together as a wider team and the representatives of Gateway Chapel and have FUN!
As a worker in GWC, it is compulsory you attend.
Church will be subsidising the event, but have asked for all workers to contribute a nominal fee of £10 per person. Once you have registered, there will be a click for you to make payment.

We look forward to have an amazing day with you!
God Bless!
Senior Pastor's Office


To find out more about where we are going, CLICK HERE
Pay for your place here (£10) HERE