Gwerthu eich hun mewn busnes | Selling yourself in business
Gweithdy ymarferol gyda thipiau i helpu chi gwerthu eich hun i ennill busnes | A workshop with tips on how to sell yourself to gain business
About this Event
This event will be delivered in English. Welsh documents are available upon request.
Mae'r digwyddiad yma yn cael ei gyflwyno'n Saesneg. Mae yna ddogfennau Gymraeg ar gael os oes angen.
(Scroll down for English)
Gwerthu eich Hunan - Gweithdy ymarferol i'r rhai sy'n cael eu dychryn o gyfleoedd rhwydweithio a chyflwyno. Mae'r sesiwn wedi'i ddylunio i helpu chi sefydlu strategaethau i ddeall y cyfleoedd busnes all ddod o ddigwyddiadau rhwydweithio a chyflwyniadau cyhoeddus, ac i fagu eich hyder.
Mi fydd tîm yr hwb hefyd ar gael i chi trafod eich syniadau gyda. Cofrestrwch eich lle heddiw!
Darperir lluniaeth yn y digwyddiad.
*************************************************************************************************************
Selling Yourself – A practical workshop for those who are daunted by networking opportunities and delivering presentations. The session is designed to help you establish strategies to more confidently grasp the business opportunities from networking events and public presentations.
Our Hub Coordinators will also be available throughout the session for you to discuss your ideas and help take the next step. Book your place today!
Refreshments will be provided.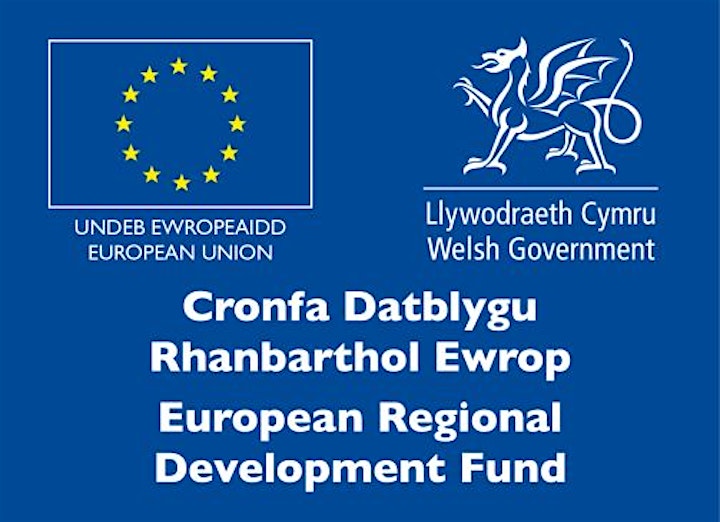 Mae Hwb Menter Ffocws Caerfyrddin wedi cael ei ariannu gan Lywodraeth Cymru gyda chymorth o Gronfa Datblygu Ranbarthol Ewrop
Mae'r digwyddiadau a ddarperir neu a gynhelir gan raglen Hybiau Menter Ffocws Llywodraeth Cymru am ddim ac yn agored i bobl o bob oedran, ond rhaid archebu lle ymlaen llaw. Mae'r niferoedd yn brin a disgwyliwn alw mawr am lefydd, felly archebwch yn gynnar i ddiogelu'ch lle.
Focus Carmarthen Enterprise Hub funded by the Welsh Government with the support of the European Regional Development Fund.
Events delivered or hosted by the Focus Enterprise Hubs programme for the Welsh Government are free and open to all ages but must be booked in advance. Please be advised that numbers are limited and we expect high demand for places, so book early to secure your place.