Description
Is your child a budding Young Adventurer?
We would like to invite you to spend an afternoon out in the forest learning outdoors skills with the Woodsy Welshman in the gardens and woodland of Gwrych Castle.
Kevin Field AKA the Woodsy Welshman is a wilderness skills& bushcraft instructor from North Wales. Having been a student of bushcraft for over 20 years he has spent the last 5 years instructing and is passionate about passing forgotten skills on to everyone he meets, especially children!
Over 5 hours you will learn and practice core wilderness skills and have lots of fun doing it!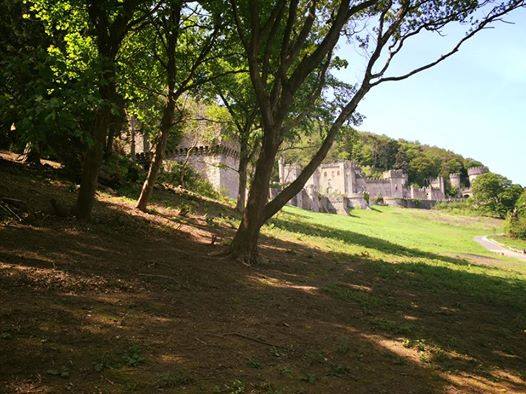 The following topics will be covered during the workshops...
FIRE:

Why fire is important?
Fire safety
Fire triangle and how to properly set a fire lay for success
What do you need to start a fire?
Different methods of firelighting (natural and manmade)
What natural materials you can use from nature to start a fire?
Difference between tinder's, kindling and fuel
How to keep a fire fed and burning?

SHELTER:

Why shelter is important?
The two main types of natural shelters
How to make a natural shelter?
WATER:
Why water is important?
Where can you get water from in the wild?
The nasty things in water and how to get rid of them!
How to collect water?
How to set up a basic water filter?
How to boil water properly?

Timings: 12:00 – 17:00
Ages: 6 – 13
Price: £30 per child (includes 1 child and 1 adult)
Places: Maximum of 20 children + adult supervision
Each child must be accompanied by a supervising adult at all times. No child will be allowed to participate if they are not accompanied.