Description
Hello Games Workers of the West Midlands! We will be hosting our official West Midlands Regional Group meeting on the second Tuesday of each month, starting at 6pm in BeerTorrent on Clemens Street, Leamington Spa.
Beertorrent is located underneath the train-tracks in South Leamington, under the first railway arch and is a short 5 minute walk from the train station. There is also parking available right next door at Court Street Car Park.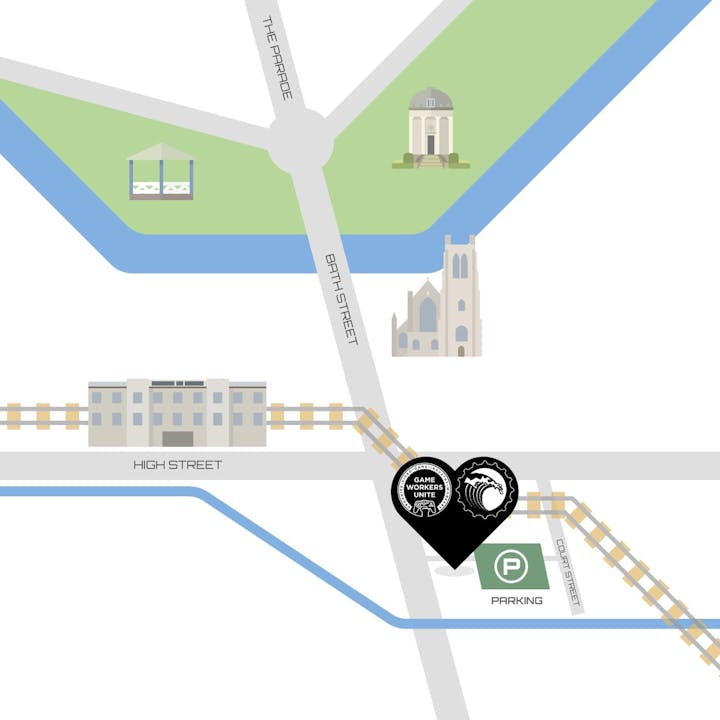 The actual event will begin at 18:00, giving people a chance to socialise and relax with fellow devs before we begin our meeting at 18:30. The event is open to anyone who works in the industry in any capacity, so bring your colleagues! Only union members will be allowed to raise motions and vote on them at the meeting, but non-members will be allowed to listen in and contribute to discussions.
There will be some pizza available for union members. If you're not a member you can also have pizzas, but you'll have to pay! And if you don't fancy pizza, you can still bring your own food or order in from elsewhere (we'd recommend using our IWGB brethren Deliveroo!). If you can pick the appropriate ticket below, it gives us a better idea of who's coming.
Find out more about GWU UK here. If you have any questions for Dan or Nicole, please send us an e-mail at westmidlandsgwu@iwgb.co.uk.