Workout with Lex Griffin & our LC Coach
About this event
Come and move with us in Manchester
You've been personally invited to come down to Platt Fields Park, Manchester to take on a workout with our Lifting Club coaches & athletes.
Join our Lifting Club Coaches & Lex Griffin for a bodyweight combat conditioning class. Prepare for a technical endurance styled workout using a variety of different combat styles. Prep for sweat!
Wanna hear some even better news? You get a plus one! Just make sure to click your ticket quantity to 2 when you reserve your tickets.
Reserve your free space now to make sure you're there.
It's time to get moving!
WHAT WE'LL BRING:
1. Lex Griffin & our Gymshark Lifting Club coaches to put you through your paces.
2. A Gymshark team to check you in.
3. A barcode for you to check in on the NHS Track & Trace app. Please use this!
4. All the PPE and hand sanitisers.
5. A Gymshark team member to direct you to your mat.
6. All the equipment you'll need for your class, at your mat.
7. A timely (on the hour!) start to your session.
WHAT YOU SHOULD BRING:
1. Yourself, with a whole load of energy.
2. Your training clothes on your body (i.e. there's no changing facilities, so that'd be awkward...)
3. A towel.
4. A face covering for communal spaces i.e walkways & washroom facilities
You MUST fill out this Safe & Sound Questionnaire: [https://gymshark-insight.typeform.com/to/eEoXP0ZX].
To help ensure your session is as safe as it can possibly be it would be great if you could ensure a negative test result before coming along; you can grab a test here [https://www.gov.uk/order-coronavirus-rapid-lateral-flow-tests].
Also as part of this, we need you to arrive exactly 10 mins ahead of your session start time. Please respect all the social distancing signs if you're waiting outside.
A little apology (although COVID can take the blame)... As much as our Lifting Club Coaches would love to meet you and grab a picture, there'll be no meet-and-greet at the event. You're welcome to capture COVID-friendly footage of the event yourself though.
Please note we will be adhering to government guidelines and have put secure measures in place to reduce the risk of COVID-19.
Drop a message to beavisionary@gymshark.com if you've any other questions!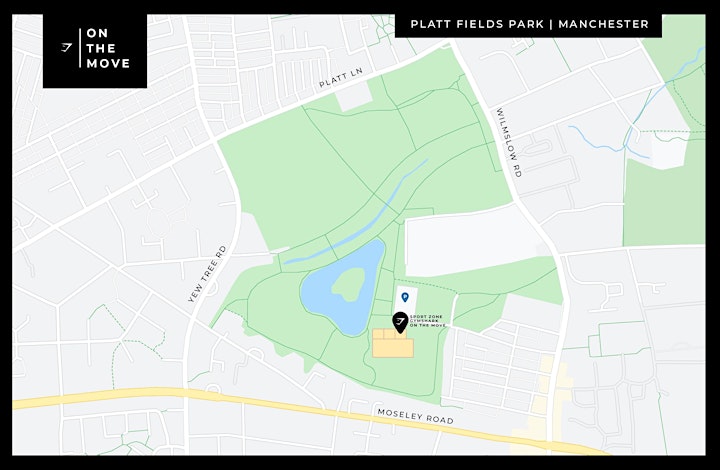 Organiser of Gymshark On The Move - BODYWEIGHT COMBAT W/ Lex Griffin & our LC Coaches