H21 Leeds City Gate - moving from Natural Gas to Hydrogen
Description
Energy Technologies Research Institute Lecture
The H21 Leeds City Gate Project is a feasibility study developed by Northern Gas Networks. The aim is to establish if it is technically and economically possible to convert the existing natural gas supply in Leeds, one of the largest UK cities, to hydrogen. The project could be used as a blue print for a potential UK wide incremental rollout of a hydrogen gas system to decarbonise the production of heat.

Find out more from our guest speaker in this ETRI lecture.
Speaker Profile
Dan Sadler
H21 Programme Director, Northern Gas Networks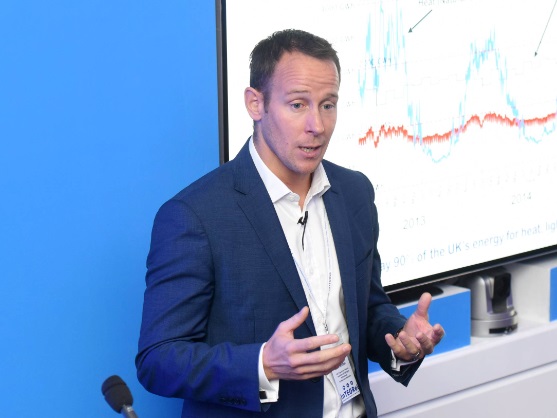 Dan Sadler is a chartered Engineer with nearly 20 years industry experience. Dan started on British Gas's graduate training program progressing to project manager for high pressure gas pipelines and pressure reduction stations. In 2008 he joined Rhead Group, a professional services consultancy, in the role of as Divisional Director for Energy (UK). Dan joined Northern Gas Networks (NGN) in 2012 as 'Head of Investment Planning and Major Projects' following supporting the network in their RIIO-GD1 regulatory submission. After undertaking several highly strategic roles within NGN Dan was seconded throughout 2016 to the UK governments Department for Business, Energy and Industrial Strategy (BEIS) advising across policy teams on all gas industry and wider energy related topics.
Dan was the originator and Project Manager of the high profile H21 Leeds City gate project. Since returning to NGN in 2017 he has taken up the role of H21 Programme Director working on projects which are designed to delivery critical evidence for a hydrogen gas grid conversion. These projects are being delivered out of the H21 Leeds based office with the ultimate goal of supporting and influencing UK government and global energy policy.

State Aid
This event is part-funded by the European Regional Development Fund 2014-2020. This event is classed as State Aid to participating businesses, but is delivered completely free of charge. For more information about the programme, please contact energy@nottingham.ac.uk