H3Uni Lighthouse Cafe - What is Sacred

Wednesday, 25 April 2018 from 19:25 to 21:00 (BST)
Event Details
The Lighthouse Café Regular
a futures-orientated open conversation for mutual discovery and learning hosted online by H3Uni
Our topic for Wednesday 225th April: 'What is Sacred?'
Beginning at 19:30 GMT.  (check your local time at worldtimebuddy)
Please sign in to the Zoom Room using this link:
http://h3uni.org/sessions/lighthouse-cafe , 5 minutes before our start time to ensure that everyone can get connected and present.
Some questions that may open up in our discussion:
Is anything intrinsically sacred?
If so what is the distinguishing quality that renders it so?
Does what is sacred matter? If so, why? And to whom?
Are there any necessary conditions for becoming sacred?
Or is the idea is something being sacred a mere human attribution?
Who decides?

What is the impact of a sacred entity? Upon whom?
What is the attraction of iconoclasm?
Is anything sacred in nature; how would anyone know?
Does it help to hold something as being sacred? Why?
What changes when I actually meet something sacred?
Three Horizon perspectives on what is sacred:  
What might typify these perspectives, and what differences would be apparent?
How important is 'the sacred' to the effective pursuit of H2 and H3?
Organiser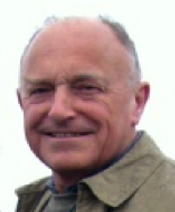 David is an experienced consultant, coach, leader and strategist with a fascination for work with collective intelligence. He has trained in native wisdom teachings in North America, convenes a regular dialogue group, and for many years ran a small farm. His coaching practice has grown from earlier experience in international corporate consulting, directing and managing voluntary programmes, trade finance and credit management. He is a founder member of the Coaching Forum at Said Business School, Oxford, and a member the Scottish Institute for Business Leaders. He is exploring and devloping forms of indigenous wisdom linked to idonic visual methods.