Come and join us in the free H4RT session of social dancing in partners
About this Event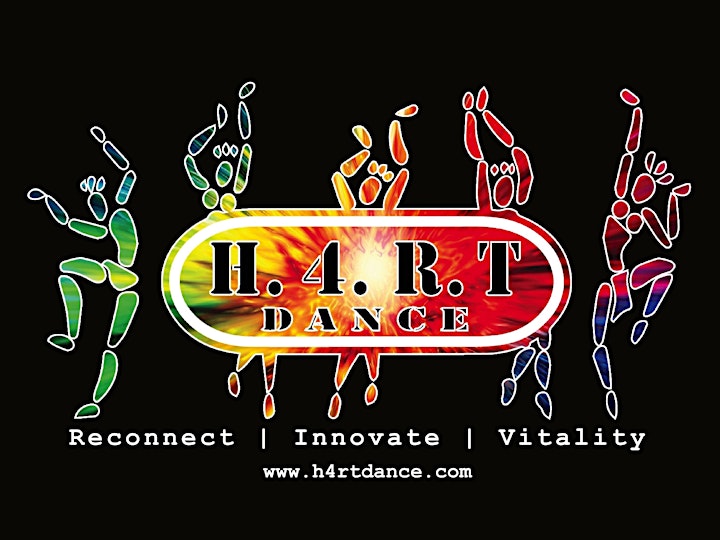 ************** H4RT DANCE **************
What is H4RT Dance?
H4RT is led by Caramel Soldier and Andre Bright. It is a partner dance where pairs of dancers form a circle and follow 5 calls/rules based around dance moves and partner switches.
The MC will teach you and call out at random! It's so social, people say it creates bridges and breaks barriers to bring us (ages, genders, cultures, abilities, music and dance styles) together! The result is a holistic connection with yourself and a wider community! #findmytribe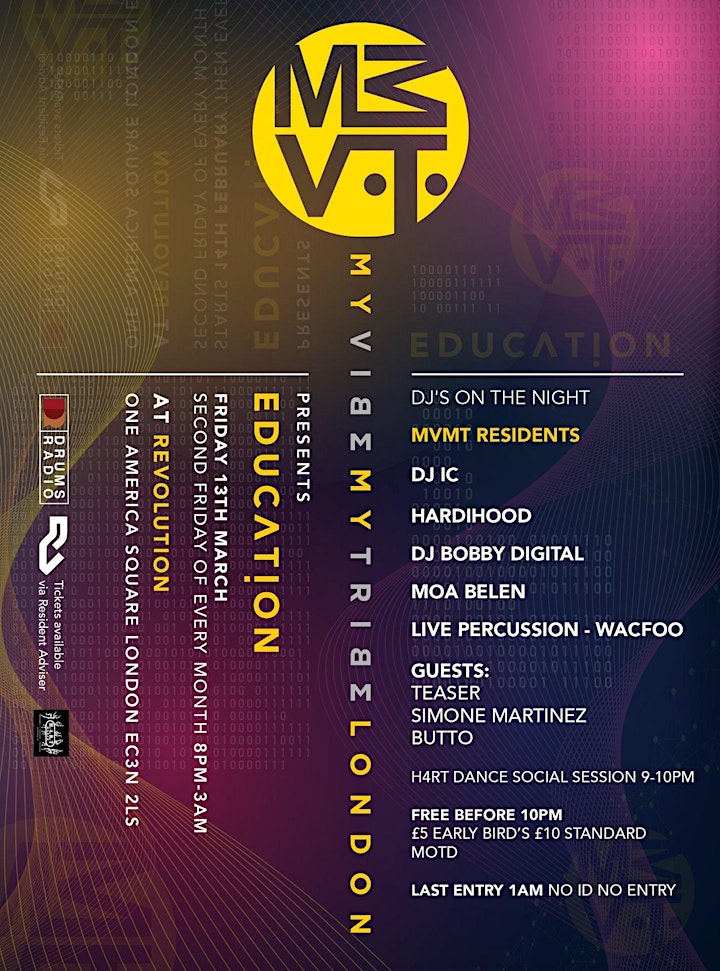 My Vibe My Tribe return to re-ignite the London city night life in 2020 with our brand new residency on the second Friday of every month at Revolution - America Square (Tower Hill).
Each month catch your resident DJ's IC, Bobby Digital, Moa Belen, HardiHood and live percussionist Wacfoo alongside a host of talented guests UK and International DJ's. Dance the night away to authentic, African hard hitting,electronic, Deep and Soulful sounds.
Start your night early! With an extended happy hour deal from 8pm-10pm
Have a drink with the Tribe, loosen up and join the H4RT dance social session from 9pm-10pm
Every month EDUCATION is TaylorMade for positive energy only so you can light up the dance floor with positive vibrations. Shaking a leg from the beginning to end.
************** DJ's On The Night ***********
MVMT RESIDENTS
DJ IC B2B HARDIHOOD (Birthday Set)
DJ BOBBY DIGITAL
MOA BELEN
Live Percussion - WACFOO
GUEST DJ's
TEASER
SIMONE MARTINEZ
BUTTO
************** INFO & PRICING **************
FREE BEFORE 10PM WITH TICKET
£5 EARLY BIRD'S, £10 STANDARD
MORE ON DOOR
LAST ENTRY 1AM
NO ID NO ENTRY
DRESS CODE - SMART CASUAL, TRAINERS ALLOWED
Book your Education Ticket here:
https://www.residentadvisor.net/events/1391257#