HA WEEKEND - Where Attitude Meets Fashion

Saturday, 19 April 2014 at 12:00

-

Sunday, 20 April 2014 at 19:00 (BST)
Event Details
With summer moving in swiftly leaving behind the cold, time to revamp our wardrobes with the classy-yet-street-style trends in spring-summer collection –be it neutral colours taking the top place or button-ups with baggy trousers, leaf and spider patterns or fresh burst of floral yoke prints with minimal use of gold designs, this season is all about going comfy, bold and stylish!
What are we talking about?
HA Weekend invites fashionistas from all cultures to be a part of an event that will be a perfect culmination of high-end fashion and street fashion. A bespoke stage is being open for fashion folks who live, love and breathe trends and want to be a part of this glamorous arena. So, drop in to witness the pop-up store of 50+ brands that is going to change the way world sees fashion.  
These pop-up stands will combine design and art to give vogue a complete make-over! You can meet some independent and popular brands that you follow and adore, and network with fashion-minded individuals, designers and stylists-all in a weekend! Learn more about the upcoming trends, see the makers and their masterpieces for yourselves, share your thoughts and ideas, get expertise advice and learn more about this glitzy industry. Wouldn't this be the perfect opportunity for you to showcase the "chic" you? Who knows… your idea would be the next sporting trend!
What are the names? 
Ejer For Life (Lumieres, Marchenoir, Rocked Garage, Represent, Khan, Cyber Green, Le Just, Oozee, Moneda NY, Darien Bruze), One By One, Gemma Goldstone, Shhhh, Modu, L'Animâle Paris, AeroWonderful, Gabriella Piccolo, LEVVV, Merkwood, Year Zero, YR Store, Sang Bleu London, Playn...and counting!
What's more?
There will be high-power entertainment like electrifying music, captivating performances, food and bar!
Even more…  Hosted at an artistic hub at East London, Bricklane is extremely popular for its markets, street art, galleries, eat-outs and pubs. We want give all our guests the best experience out of our event by conducting it at the hot-spot of culture and art. Feeling the heat already?
This spring, HA gives you a chance to show your attitude to life, fashion and style so don't miss this chance. Join us in this new-generation revolution to create history and make this world trendier! Wait no more. Come and show off! 
At the close of the event and to keep the excitement rolling, we have a special guest all the way from Taiwan! Popular among the youth in China, he is fondly nicknamed as the 'King of Mandarin Hip-Hop'… our very own Taiwanese rapper MC Hotdog! MC Hotdog has entertained the youth for almost a decade now with his songs that focus on social issues and challenges youth face and corruption in society, making him an idol!
MC Hotdog has won the hearts of his fans and we are certain he will blow you away with his music. Don't miss out his concert at Eventim Apollo, Sunday the 20th of April, 8 p.m. sharp!
Who are we?
The Air Media presents to you the HA Weekend – Hot Air, where we plan to start a stylised revolution that will keep your hearts and minds wanting for more. Like the Big Bang bombarding into smaller fragments, we are going to create a stylish epidemic with the waves becoming bigger and hotter and it wouldn't cease till this summer. It is moving with a force and a captivating energy that will get passed on between people and places and help fashion reach newer heights… and we at The Air Media are going to drive it.
We are in, are you?
Tickes
Pop-Up Store 1 Day Pass  \   £5
Saturday, 19th April 13:00-21:00   or   Sunday, 20th April 9:00 - 18:00
Pop-Up Store 2 Days Pass  \  £20   (Including HA Night 1000s Party)
Saturday, 19th April 13:00-21:00   and   Sunday, 20th April  9:00 - 18:00 
HA Night 1000s Party \ £40 
Saturday, 19th April 19:00 - 21:00 
Mc Hotdog Concert V.I.P Package  \  £200
Pop-Up Store 2 Days Pass
MC HOTDOG Concert V.I.P Ticket
Mc Hotdog Concert Swag Package  \  £58
Pop-Up Store 2 Days Pass
MC HOTDOG Concert Ticket
When & Where

The Old Truman Brewery
Loading Bay B3
91 Brick Lane
E1 6QL London
United Kingdom


Saturday, 19 April 2014 at 12:00

-

Sunday, 20 April 2014 at 19:00 (BST)
Add to my calendar
Organiser
THE AIR MEDIA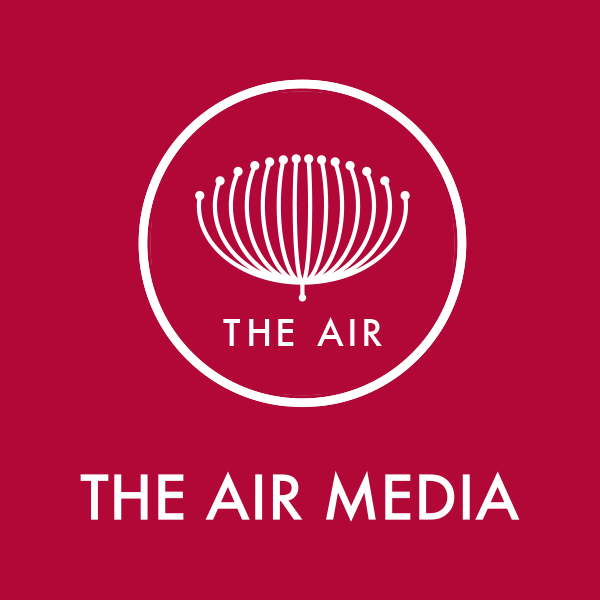 The Air Media is a niche player in concert production, talent management, shows and distribution of local and foreign records. With their recent success at conducting beauty and talent shows, Air Media are slowly spreading their wings not only in North America, but in China and across UK.
Their most recent collaboration with FOCO Creation is hosting the HA Weekend, which is a global fashion event with a taste of entertainment and music.
HA WEEKEND - Where Attitude Meets Fashion