Location
St Mary in the Castle
7 Pelham Crescent
Hastings
TN34 3AF
United Kingdom
Afrikaba presents one of West Africa's most beloved musicians, Habib Koité with Bamada + Sura Susso with Jally Kebba Susso
About this event
Afrikaba  in association with African Night Fever presents:
Habib Koité with Bamada + Sura Susso & Jally Keba Susso + Juliet Russell Quartet + Storyteller Sandra Agard
Habib Koité is one of West Africa's most beloved musicians, and arguably Mali's greatest guitarist. He has performed more than 1500 concerts around the world in a career spanning four decades, and international recognition. His enduring fascination with Mali's rich musical traditions and instrumentation has been central to his continued success. Traditional sounds and instrumentation permeate his latest album Kharifa, recorded in Bamako in 2019 with guest artists that included Toumani Diabaté.
Habib Koité and his band Bamada, will be supported by Gambian kora masters Sura Susso and Jally Kebba Susso. Hailing from the same family of griots, each one is a prodigious talent in their own right and together complete an evening of captivating West African sounds.
For more information visit www.afrikaba.co.uk
How are you planning to get to the event?
Join other attendees from your area and ride together Find a ride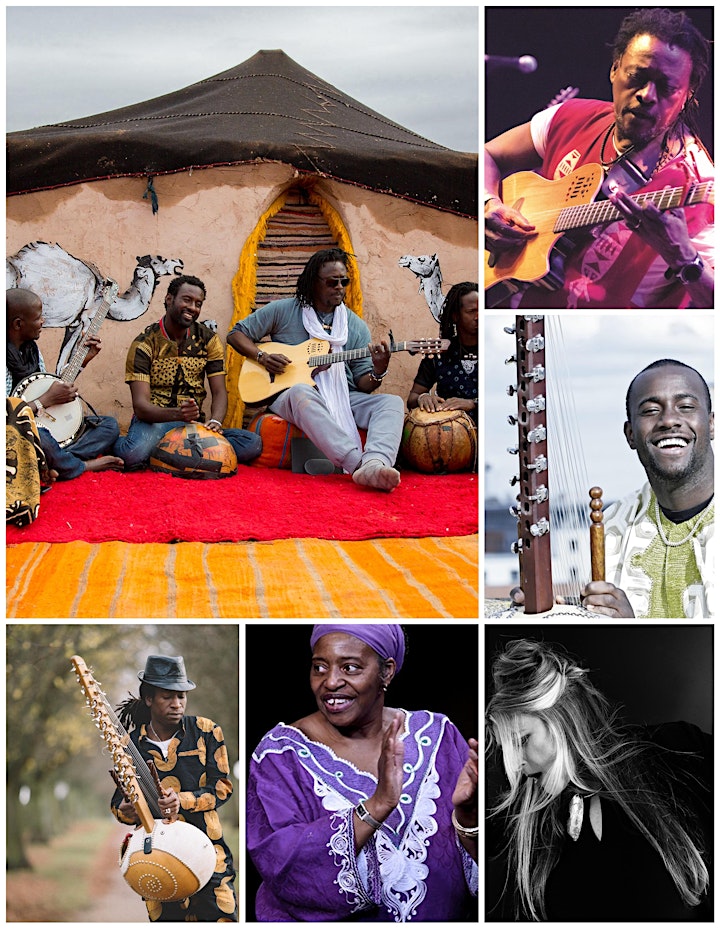 "Afrikaba embraces the beauty of the individual, offers inspiration from the arts and builds on the strengths of culture and heritage"
Afrikaba Radio showcases music from artists with African heritage from across the world. playing music by emerging artists, as well as established names. You will also hear Afrobeat, Reggae, Kizomba, High-life, Rhumba, Soul, Neo-Soul, R&B, country and much more. fans have even been surprised to hear opera arias.