"Habitat: Applying the Lessons of Vernacular Architecture to our Changing...
Event Information
Location
University of Westminster
The Hogg Lecture Theatre
35 Marylebone Road
London, England NW1 5LS
Description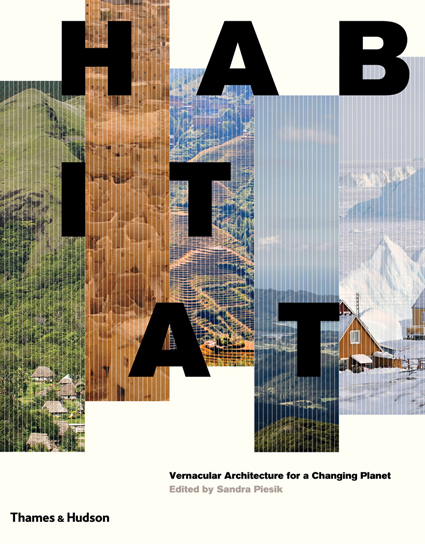 The culmination of years of specialist research, "HABITAT: Vernacular Architecture for a Changing Planet" is a once-in-a-generation large format publication. It gathers together an international team of more than one hundred leading experts across a diverse range of disciplines to examine what the traditions of vernacular architecture and its regional craftspeople around the world can teach us about creating a more sustainable future.
For the first time in the United Kingdom HABITAT contributors will have an opportunity to share their ideas in the context of the Paris Agreement.
This session will be the second from the HABITAT Events series taking place in New York, London, Brussels, Milan, COP23 Bonn, Paris, Abu Dhabi and Novosibirsk, aimed to explore global socio-economic and cultural potentials of technology development and transfer.
Speakers:
Professor Harry Charrington, Head of Department of Architecture, University of Westminster Moderator
Professor Marjan Colletti, Professor of Architecture and Post Digital Practice, The Bartlett School of Architecture
Dr Louise Cooke, Building Conservation, The University of York
Dr Nasser Golzari, Architect, University of Westminster
Lucas Dietrich, Editorial Director of Thames & Hudson
Henry Fletcher, Associate Director at BuroHappold Cities Consulting in London
Dr John Hemming, Explorer
Alexander Maitland, Architect and Sir Wilfred Thesiger Official Biographer
Dr Sandra Piesik, General Editor of HABITAT, and Director, Architect of 3 ideas Ltd Convenor
Dr Beniamino Polimeni, Architect, De Montfort University Leicester
Professor André Singer, President of The Royal Anthropological Institute of Great Britain and Ireland (RAI)
RSVP: info@3ideasme.com
www.thamesandhudson.com I thamesandhudson.com/events I www.westminster.ac.uk I www.3ideasme.com I #HABITAT:Coalition I #HABITAT:London
https://www.amazon.co.uk/Habitat-Vernacular-Architecture-Changing-Planet/dp/1419728806
Date and Time
Location
University of Westminster
The Hogg Lecture Theatre
35 Marylebone Road
London, England NW1 5LS