Sales Have Ended
Ticket sales have ended
Thank you for booking a course with the Species Recovery Trust. The proceeds of these courses go directly to running our endangered species programme, and you can find out more about our work at www.speciesrecoverytrust.org.uk
Sales Have Ended
Ticket sales have ended
Thank you for booking a course with the Species Recovery Trust. The proceeds of these courses go directly to running our endangered species programme, and you can find out more about our work at www.speciesrecoverytrust.org.uk
Habitat Indicator Species (Phase 1, UKHab and NVC) - Grasslands
About this event
Habitat Indicator Species (Phase 1, UKHab and NVC) - Grasslands
A one-day course giving participants 
the skills and confidence to assess habitats, both in terms of type and quality.
the ability to identify indicator species 
an overview of some key Phase I, UKHab and NVC communities
a chance to do quadrat sampling and share ideas with colleagues
a chance to see a broad range of lowland habitat types including improved and unimproved grassland, calcareous grassland, and wet meadows
The purpose of much botanical survey is to tell us what is going on in the landscape around us – is it being over-managed, or unmanaged? Has the land been subject to agricultural improvement? What type of soil is it? Is it a habitat which is likely to support a wide range of species?
These courses cover the basics of habitat assessment, from Phase I and UKHab through to the very basics of the National Vegetation Classification system. In particular, we will become familiar with the key indicator species, which immediately tell you what sort of habitat you are in and point you in the right direction for final classification. We will look at a range of wet and dry grasslands, and look at how they can be identified using a range of key species. There will be discussion about Phase I methodology and use of target notes, the rudiemtns on the UKHab system and the application of the NVC to habitat assessment.
Whilst aimed at beginners, these courses are more likely to be enjoyed with a basic level of prior plant ID skills, and they form an ideal follow-on from the training courses earlier in the year.
About the tutor:
Dominic Price is a highly regarded botanical tutor and has been running courses for all levels of ecologists since 2007. He is director of The Species Recovery Trust and specialises in the conservation of endangered species. He is the author of A Field Guide to Grasses, Sedges and Rushes and co-author of The Photographic Guide to Winter Trees and Shrubs. 
Schedule
The day will focus on calcareous and neutral grasslands, covering species-rich chalk grassland, species-poor improved grassland and marshy grassland on the Avon Floodplain.
10.00       Welcome and start
10.10       First tutorial session – improved grassland
10.45       Mesotrophic and chalk grassland
12.30       Lunch (or shorter if weather bad)
1.15         Wet grassland on the Avon Valley
2.15       Unimproved calcareous grassland
3.45/4.00 Departure (depending on how quickly we've got through stuff)
What to bring
Water, snacks, firm boots (some steep banks). 
Please bring packed lunch
£3 for parking at Old Sarum (contactless payment not always available)
The recommended text for the course is 'A Field Guide to Grasses, Sedges and Rushes' by Dominic Price. Available to purchase on the day , or in advance here. 
Any problems on the day please call Dominic Price on (07968) 786390.
Please inform us of any relevant medical requirements/conditions we should be aware of prior to the course. 
Lifts available from Salisbury station on request.
Directions
Old Sarum is signed off the A345, 2 miles north of Salisbury. Meet in the main car park (where there are loos). Address: Castle Road, Salisbury, Wiltshire, SP1 3SD. There is a £3 charge for parking (contactless payment not always available).Google maps - click here
Feedback from previous courses
'Dom is always a fantastic source of knowledge, and brilliant at teaching it''The recap sessions throughout the day really helped us to consolidate what we had been taught, making us a lot more likely to remember the species we were taught.''Dominic's fun and useful teaching style. He doesn't get to bogged down with to many technical terms''Relaxed nature of presentation with useful ways to remember identification methods. It was useful to have time to do the transects as this helped to practise our ID skills''Dom's approach to teaching - relaxed, engaging and knowledgable as ever''Mr.Price and his patient and simple approach to field ID.'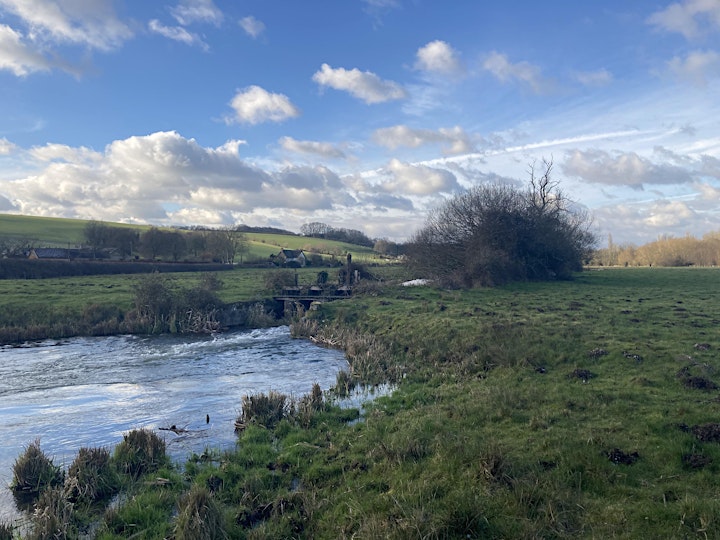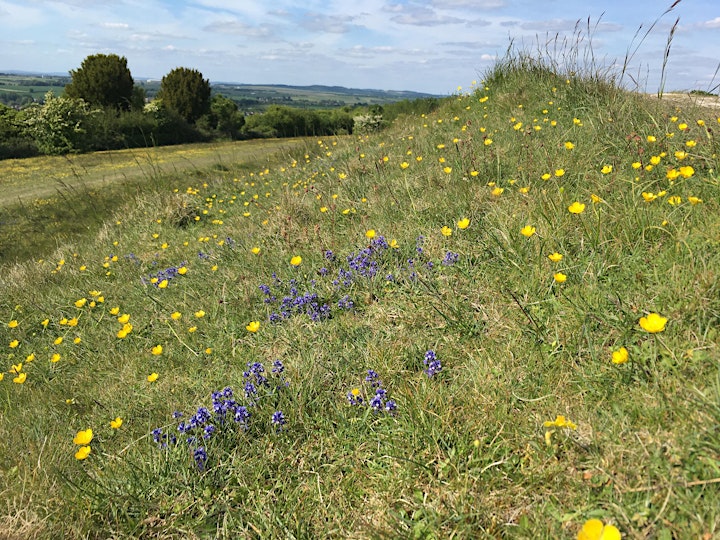 Organiser of Habitat Indicator Species (Phase 1, UKHab & NVC) - Grasslands 2021