Join a global 3-day interactive event to co-create the future of coworking
About this event
ℹ️ ABOUT THE EVENT
Hack Coworking is a member-driven innovation event series, bringing together professionals interested in the future of work and workspaces. After a successful first edition in London, in June 2019, Hack Coworking was supposed to return in several cities around the world, until coronavirus hit. Not making the event happen was not an option, thus we decided to adapt and take the opportunity to move Hack Coworking online.
This special edition will focus on bringing together coworking spaces and their members to discuss and co-create together coworking post-COVID-19. By entering the hackathon, each and every participating space also enters a chance to connect with many coworking operators globally, discuss and learn with industry experts, as well as win amazing prizes from our network of trusted partners.

🙏 PARTNERS
Coworkies - The first global job board targeted at coworking spaced and their communities.
Cobot - The best management software for coworking spaces, office hubs, and flexible workspaces around the world.
Welcomr - The new generation of access control accessible to everyone!
Smiirl - We like to connect the online with the offline. For Hack Coworking we are rewarding a team with a custom counter! We are going to custom make a counter of your choice with your logo, colors and numbers! Smiirl on!
Elixir Cafe - Specialty Coffees from the best origins in 100% compostable capsules ,in beans and brewed.
🎫 TICKETS
Participating in Hack Coworking Online costs 20€ per team or 5 € for solo participants who can work alone or find teammates on our Slack.
What's included?
Participation of 1 team of up to 5 people to the event.
Access for everyone on the team to all online sessions and workshops.
Chance to win one of the big prizes from our own awesome partners.
📅 AGENDA
So what will be doing for 3 days?
Hack Coworking online is gathering a diverse global community to iterate on the problems and find new products and services together, that can help coworking spaces and their members to overcome the crisis and be ready for work-life post COVID-19.
Do you have an idea, skill or just pure desire to tackle the problems? Gather a team and grab a ticket! Let's innovate together, and win some awesome prizes too!
See below the outline of the program , which will be updated daily.
Day One - Thursday May 28th
Have a read at the program for day one below!
(Time given in CET, unsure what time it will be for you? Convert the time here)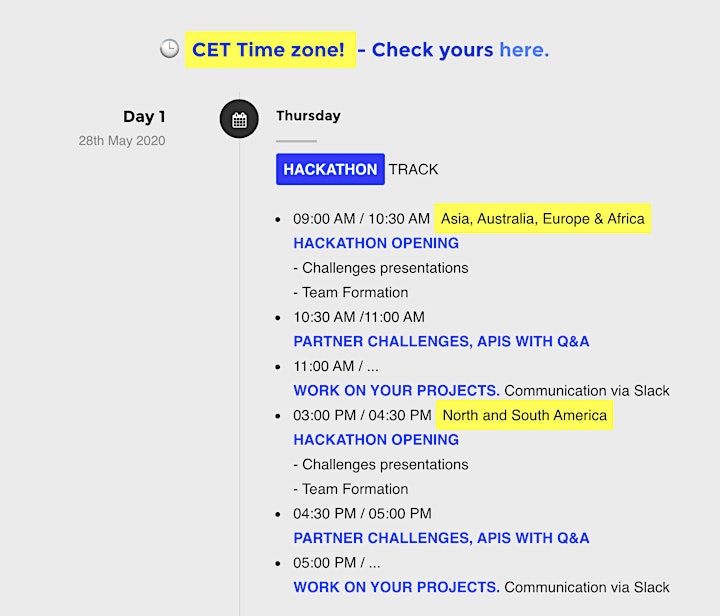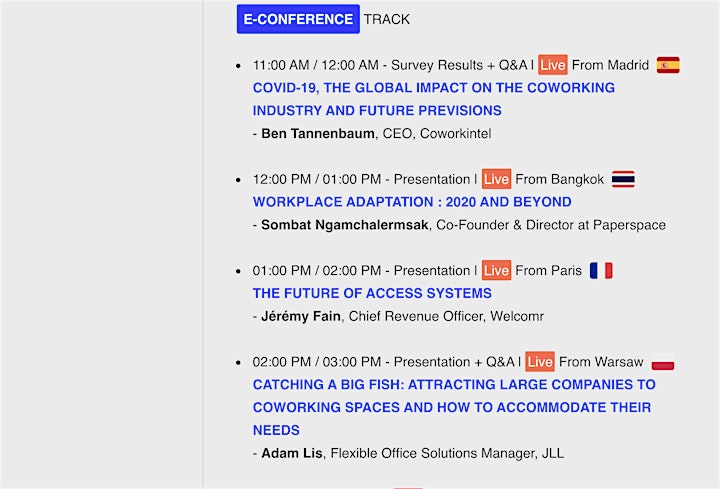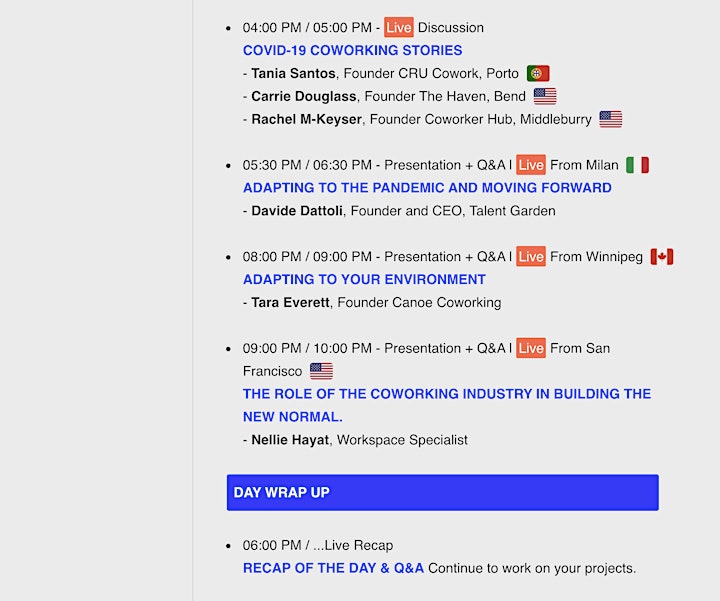 Day Two - Friday May 29th
Have a read at the program for day two below!
(Time given in CET, unsure what time it will be for you? Convert the time here)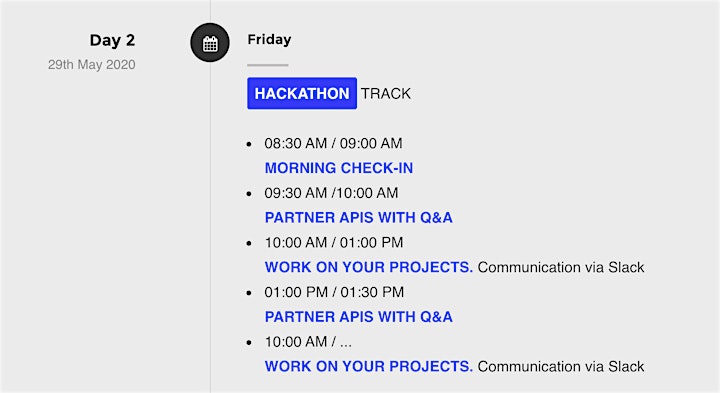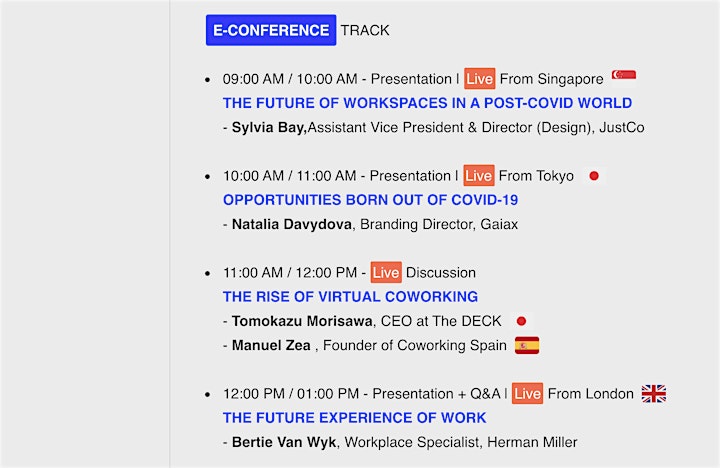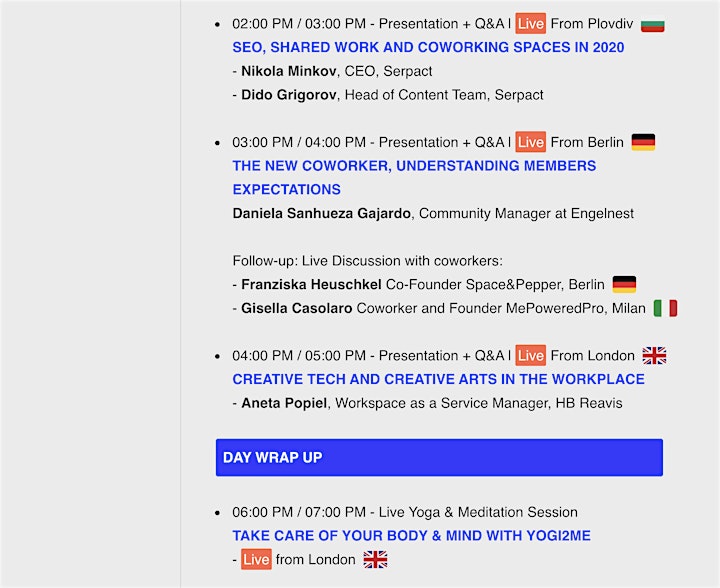 Day Three - Saturday May 30th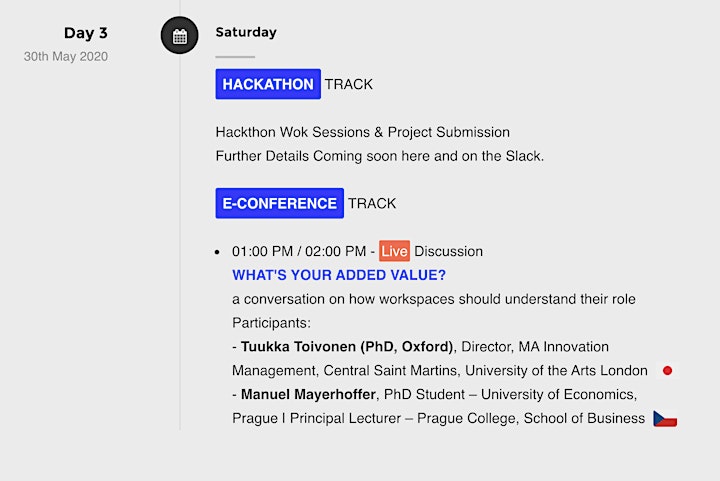 🧠 CHALLENGES
Participants to Hack Coworking Online will have the opportunity to solve both technical and non-technical challenges.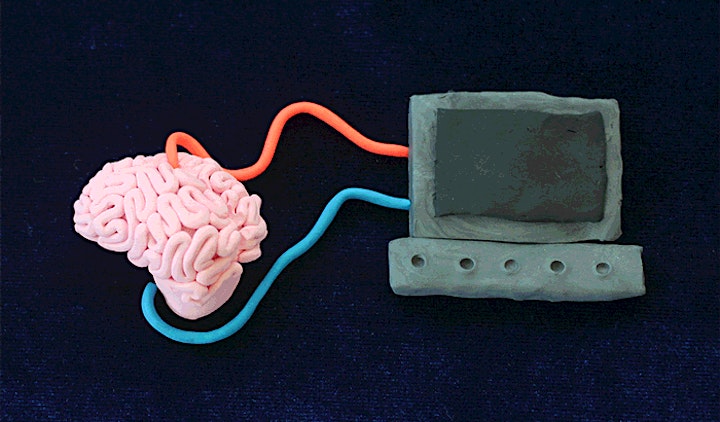 ➡️ TECHNICAL CHALLENGES
Welcomr
"COVID-19 and workplace access control: what kind of new access services should be expected from coworking spaces?'
Cobot
"We want to see what solutions you can create to help coworking spaces navigate the challenges posed by stricter social distancing guidelines and health concerns."
Coworkies
No code challenge
➡️ NON TECHNICAL CHALLENGES
Smiirl
" The new user experience in coworking spaces, connecting the physical space to the digital one."
What kind of new experience can you design to extend your added-value beyond your physical walls? From the moment someone is interested in discovering your space to the day they leave (if they ever do), design the new post-COVID-19 user journey in your coworking space.
Elixir
We want you to integrate with any of the other challenges. Whether you decide to work with Cobot API, Welcomr API, Coworkies no-code challenge or Smiirl non-technical challenge, integrate coffee into your product or service to enter a chance to win our prize!
Hack Coworking Online is a community event, something we built together with amazing partners from all over the world!

🏆PRIZES POOL
To support you and your community in these tough times, we've gathered incredible prizes through our awesome network of partners!
Prize #1 - Coworkies Prize, 250 euros cash prize
Prize #2 - Cobot Prize, 250 euros cash prize + 500 euros Cobot credits
Prize #3 - Welcomr Prize. 250 euros cash / Welcomr voucher
Prize #4 - One personalized Smiirl Counter, value 399 euros
Prize #5 - Elixir Prize, 1 special pack of Elixir Specialty Coffee
Prizes will be updated in the coming weeks! Stay tuned for more to come.
🚀OUTCOME
What can you expect from participating in Hack Coworking Online?
Connect with your members in a new way
Share and learn with other spaces from around the world
Get ideas and solutions to help you run your community and your space post-COVID-19.
⚠️ REMINDER
As said earlier, Hack Coworking Online has been created to invite coworking spaces in a unique and engaging discussion with their members. Here are the rules of the event:
Coworking spaces participating need to involve members of their spaces
Spaces from all over the world can contribute.