About this event
Howdy-howdy hackers, hunters, and cybersec folks of all paths!
HackenProof team comes down to Lisbon, and while we are in town we want to meet as many of you as we can.
Pursuing that goal we set a cozy get-together at Cheers Irish Pub's Beer Garden (downtown) – so what, will you accept the invitation?
The drinks are on us! 🍻
What, when, where:
We'll see you on 02.11 (Tuesday) at 18:00pm(you're welcome to join us later, but at 9:30 the venue switches to live music and karaoke night, you've been warned :P )
Location: Rua da Atalaia 126 Lisboa, Cheers Lisboa. To get to the closed area tell staff the code phrase: "there's a bug in a beer garden" 🐞
OUR NEFARIOUS GOAL: Get hackers and fans of crypto in the same place, treat them to a fine assortment of noble alcoholic beverages, roam around the room, share a bit of SWAG, find out how people are doing, take pictures, have loads of fun.
COVID info: the mask is no longer mandatory in the bar, but all visitors should have the vaccination certificate or a negative test up to 72h before.
A bit about HackenProof(that being us, the hosts):
We are a bug bounty platform that evolves into a hacker community hub as we speak.
Our hackers are the inspiration and the reason for us to make any changes – of course we want to grow bigger, but we will do so only at the pace that still allows us to stay attentive to our researchers.
Our company was founded in Estonia, many people on the team are scattered across Ukraine, and we would love to talk to you in English, Russian, Ukrainian, or Polish.
Yes, we redesign our entire website, business offering, SWAG items for the community, ranking system. Yes, we will probably talk a lot about it when the beer kicks in the head. But hey, get a beer as well, and let's talk! We are the prisoners of curiosity. If you know how the bug bounty platform should look like, or you have suggestions about what would make the perfect community space for you, please speak to us – you won't be disappointed.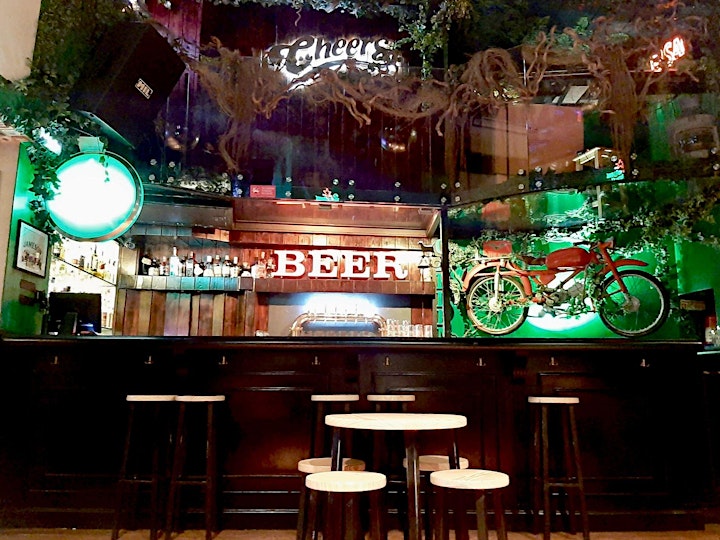 Organizer of HackenProof Hackers Meetup