Communication skills are essential for success in a technical career. Dana Svoboda shares how to to master them.
About this event
About the event
Have you ever received bad feedback? It can make you doubt yourself or even give up completely. Communicating your thoughts to others can be just as hard, as no one wants to cause offence.
If you're considering a career in tech, mastering these skills is essential to success. Coding is now a team sport and communication is regarded as equally important to technical skills, among top tech employers. But as giving feedback is so hard to navigate, many of us avoid it entirely which can be detrimental to your team and your own wellbeing.
In this interactive workshop, Dana Svoboda, will share practical advice on how to effectively communicate, set boundaries and share feedback in a productive, kind framework. Whether you're considering a technical career, already working in the industry or just coding for fun - this workshop will help you to hone your skills and thrive in the workplace and in your personal life.
Format
Intro
Welcome from the Makers team
Dana Svoboda
Intro to feedback and communication
Why emotional intelligence is essential in tech
Honing your skills
Group
Interactive group exercise
Details
This event is online only and is exclusively for Coding Black Females and codebar members. We'll be running the event on zoom, register here and we'll send you an email the week before the event containing the zoom link - and a few extra reminders a few days before. This event will involves group participation but you will always be given the option to opt out and observe the activity.
If you have any questions, please contact haylee@makers.tech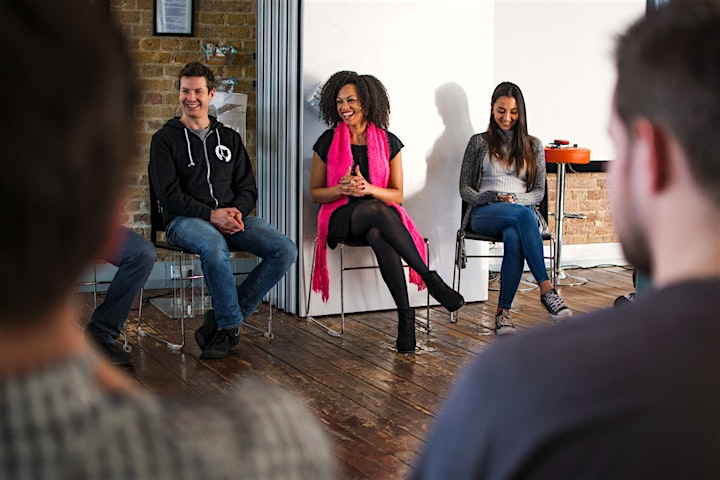 Dana Svoboda is a Holistic Coach and Chief Joy Officer at Makers coding bootcamp. She believes that world-class developers are not only technically skilled but are also strong communicators and collaborators. This inspired her to create the Emotional Intelligence Curriculum that's taught at Makers along side the technical curriculum. She's delivered the programme to over 2000 students over the last seven years and believes that improved self-awareness creates better developers and promotes inner joy.