Description
Who's speaking?
• Chris Gathercole, head of FT Labs, on getting ahead of ourselves in Voice and Audio. FT Labs is a tiny team exploring possible futures of news publishing and consumption for the Financial Times.
• Juliana Ruhfus, senior reporter, Al Jazeera English's "People & Power", on the release of the beta version of InterviewJS. The storytelling tool, funded by Google's Digital News Initiative and backed by Al Jazeera, allows journalists to turn interviews into shareable and embeddable interactive chats.



Lightning pitches
Barbara Speed, Second Source
Ben Parker, IRIN News
Thank you to our sponsor Shorthand!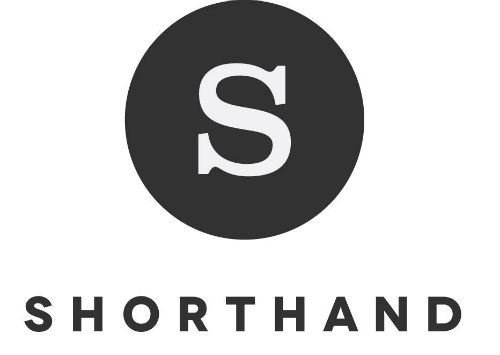 Shorthand is a tool for creating media-rich, immersive and interactive stories – with no coding required. Clients include some of the world's biggest publishers, agencies and NGOs, including BBC News, FT, The Economist, Trinity Mirror, Dow Jones, Refinery29, Goal, and Amnesty International. While their client list features some of the biggest household names, they are a globally distributed tech startup with a presence in the US, UK, Australia and Japan.


What's the ticket release schedule?
Free tickets will be released on the following schedule:
First batch: Tuesday 3 April at 1pm

Second batch: Friday 6 April at 1pm

Final batch and opening of waiting list: Monday 9 April at 1pm
Important: We need every person's individual name, which means you can't book a ticket for someone else (sorry!) This is for security at our venue. If two tickets are booked under the same name, we've set up a system where the duplicates will be automatically cancelled. Thanks for understanding!
We keep as many tickets free as possible but, if you want to skip straight into the event, you can purchase a supporter ticket too.
All proceeds get ploughed back into the event and – one day we hope – we might be able to raise enough to add more events to the list!
FAQ


What is the ticket policy?
The Hacks/Hackers London ticket policy covers the sale and return of all ticket types, as well as the waiting list.


Are there ID requirements to enter the event?

Our venues require a guest list 48 hours ahead of time with all attendee full names. If your name doesn't match the name on the guest list, we may request your ID to verify your name at the door.


Where can I contact the organiser with any questions?

The organisers can be contacted at info@hhldn.co.uk.


Is my registration/ticket transferrable?
Tickets are not transferrable. If you'd like to cancel a free ticket, or request a refund for a paid ticket, please consult the ticket policy above, and then contact info@hhldn.co.uk.