Description
Join the #HackTheHospital Community Design Studio to help shape the Welcome Centre in the New Midland Metropolitan Hospital.

#HackTheHospital is an open design inquiry and series of workshops aiming to bring the new hospital community together to imagine and design ways the hospital's new welcome centre can be used to involve local people in health research.

You are invited to come and exercise your creativity, tap into your own natural design abilities in order to help in shaping a new space which may benefit you and your community together with local artists, designers and creatives.
---
Schedule
The day will be split into two workshops which are linked together. You are welcome to attend one or both of the workshops according to your availability or interest.


Workshop 1: Discovering Cultures of Health
Friday 6th December 09:30 | 1pm
This workshop will be all about discovering the various views and perceptions that drive the many cultures of health in our community. What are people in our communities, thinking and feeling, hearing and seeing, saying and doing in regards to our health? What are the themes we are most curious to know more about? Through these questions and more, we will unpack our individual and collective beliefs, behaviours and attitudes regarding health and wellbeing.
Be prepared to listen deeply, share your experiences and collaborate to shape the kinds of events, activities and programmes that should take place in the hospital.

---
Community Lunch: 1pm-2pm
Lunch will be provided for participants but in the spirit of community building, we encourage you to bring something to share where you can. The lunch is also an opportunity for those who can't join us for the full day to drop in and find out what's been going on and offer feedback to participants about their ideas.
---
Workshop 2: Designing the Welcome Centre

Friday 6th December | 2pm-5pm
The second workshop will take the topics, themes and ideas surfaced in workshop one and start to design the best ways these might be experienced in the hospital. Working in small groups, we'll rapidly build and test multiple ideas considering everything from creative ways of exhibiting and experiencing knowledge and ideas to ways the space might be accessed by community groups. How should the space be hosted by the hospital community? How might the space be designed for people to learn new things? What emerging technologies could we utilise to create engaging experiences? Be prepared for a fun, creative afternoon biased towards doing rather than talking, expressing your thoughts and ideas through building functioning prototypes.
---
This event is for you if:
You are up for a creative challenge and open to new experiences with new people.

You are curious about different ways of thinking, problem solving and possibilities.

You are interested in creating new experiences that support the health and wellbeing of your local community.

You are ready to collaborate with others to create new ideas.

Your open to sharing your own lived experiences, wisdom and insights as part of the community of the new

Midlands Metropolitan hospital.
This event is preceded by a hard hat tour of the Midland Metropolitan hospital on Tuesday 26th November. This is an optional event, however if you are attending the Community Design Studio, we recommend you join us for the tour if possible. Register to attend here.



Guest Speakers & Facilitators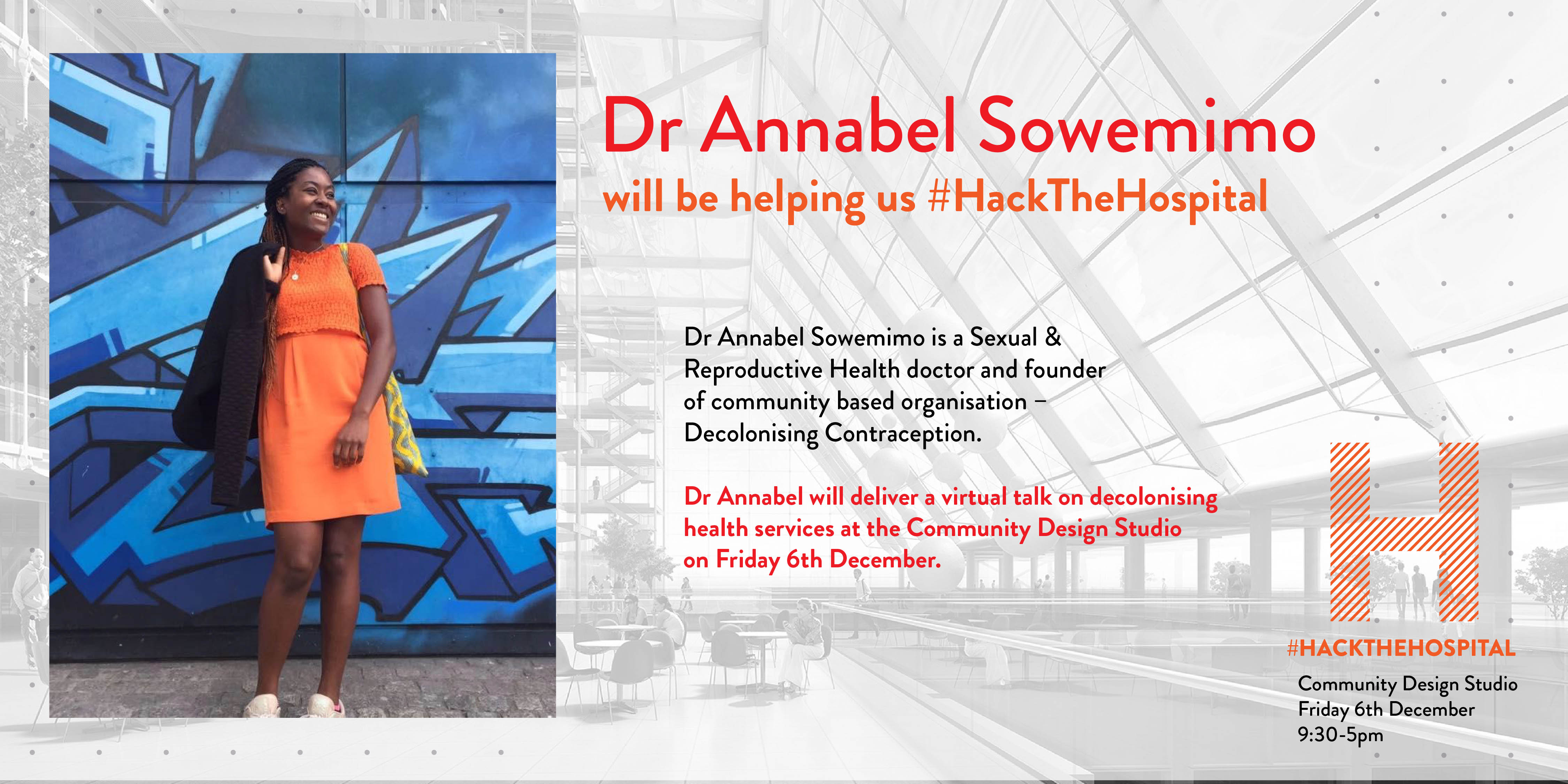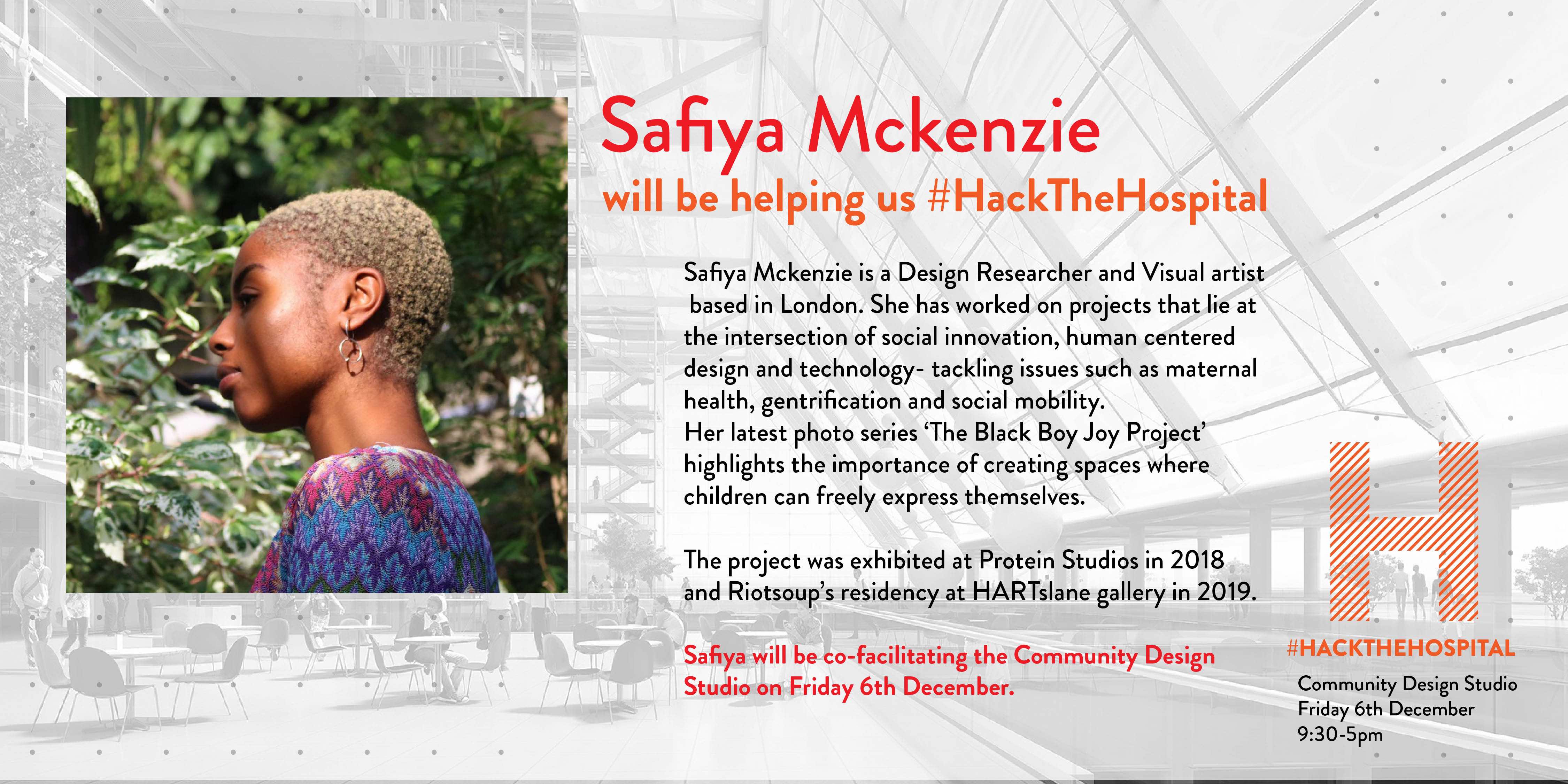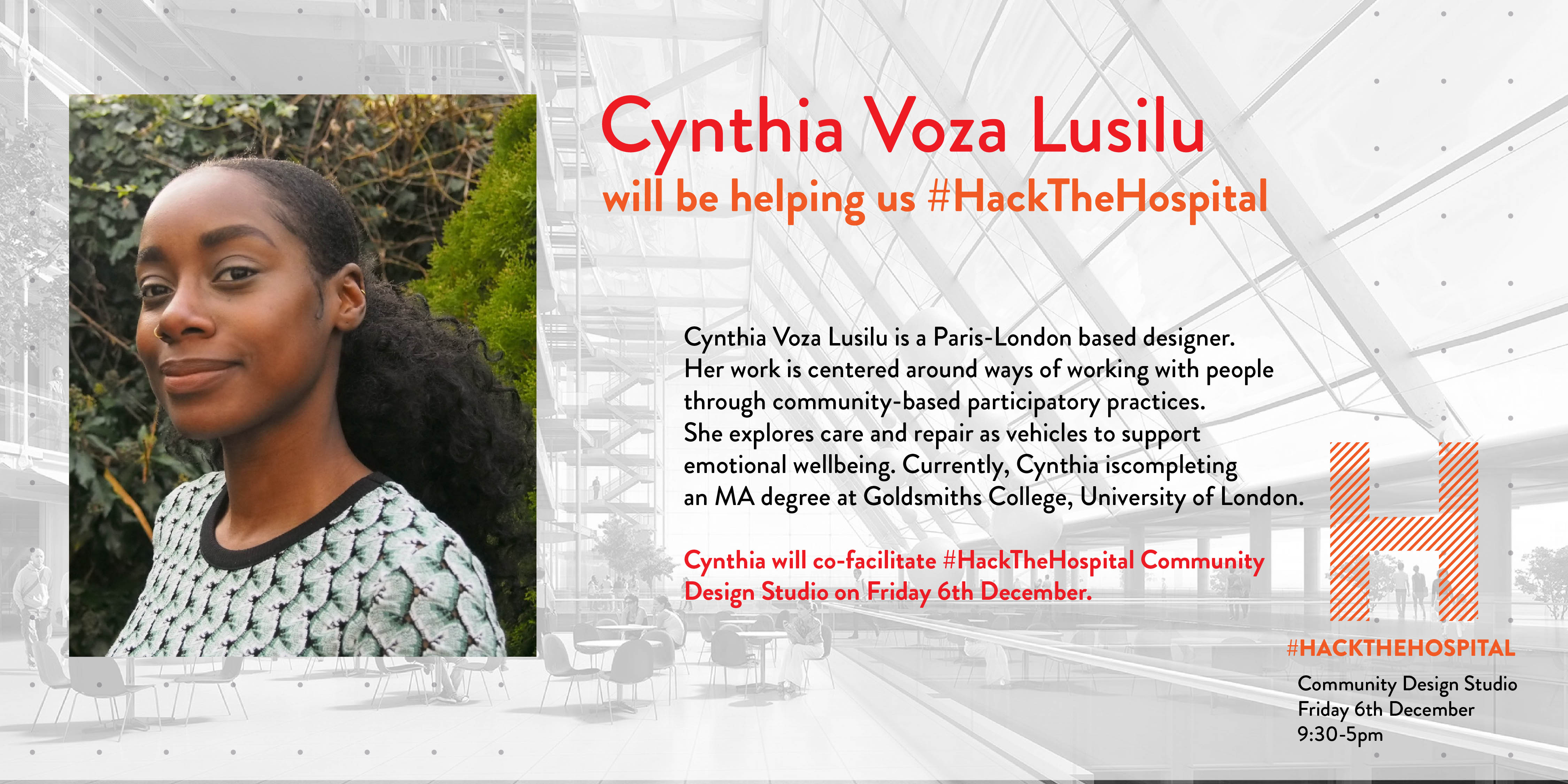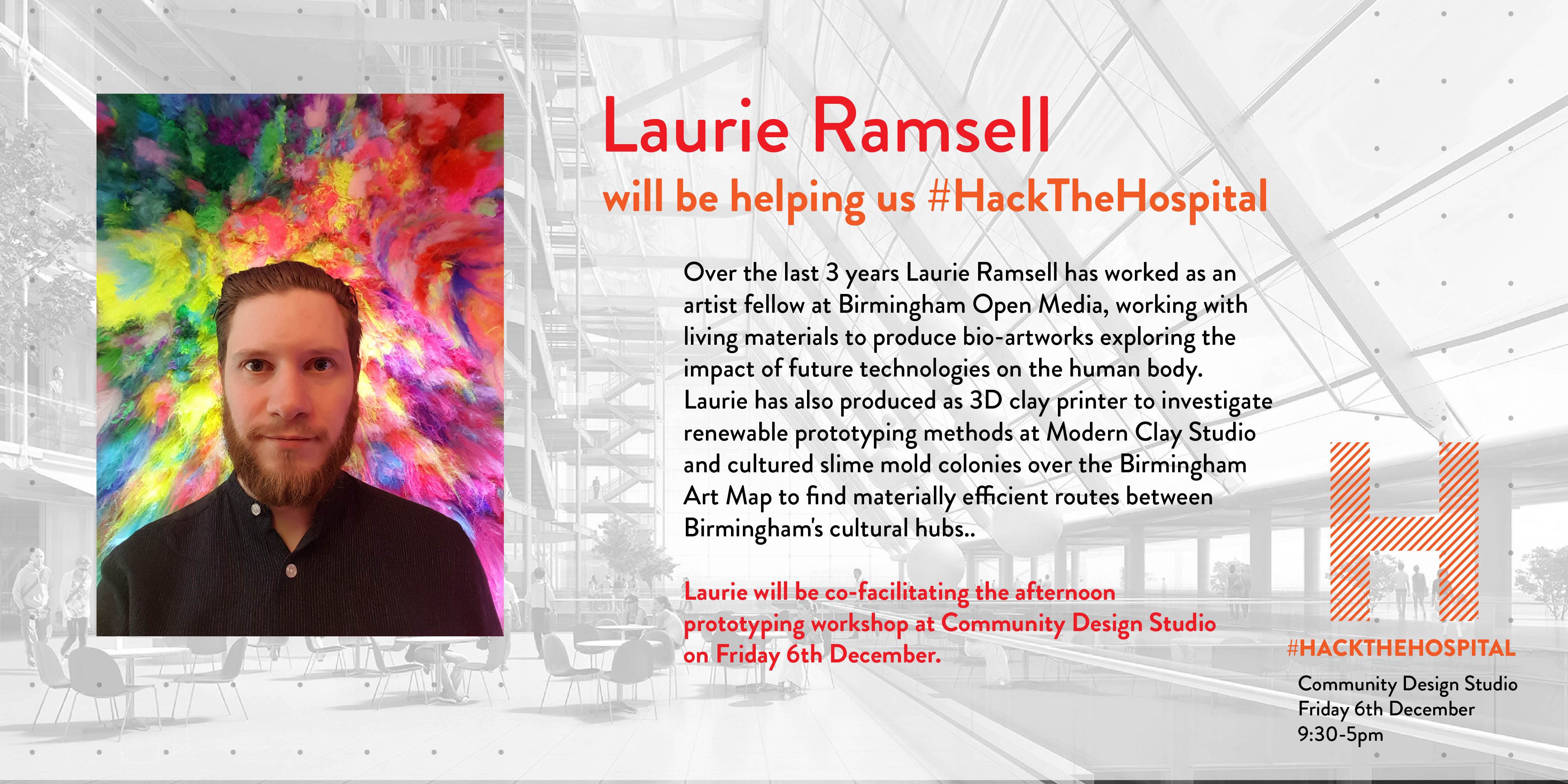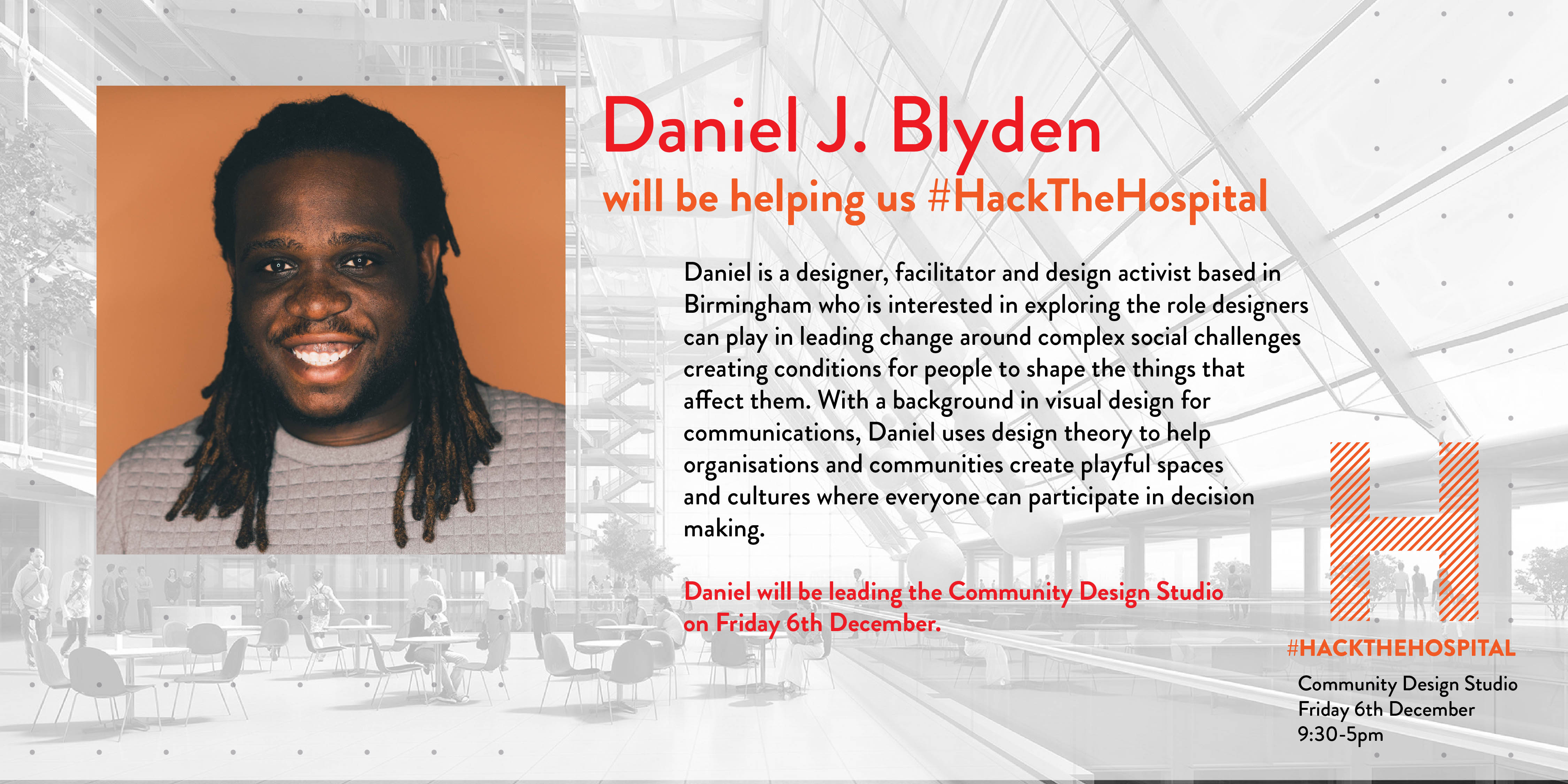 ---
Background info
In 2021, the brand new Midland Metropolitan hospital will be opening in Smethwick bringing together teams who provide acute and emergency care for more than half a million people in the region.

Moving beyond what you might expect from a local hospital, the building is designed to push the boundaries of what it could look like to host a diverse community of people. From patients, staff, carers and visitors to children, families, people from the local community of all backgrounds and walks of life, the hospital's new welcome centre and winter garden aims to be a new civic space and community hub that brings people together. A new home for a range of health and wellbeing related cultural and community initiatives and new learning opportunities offering many benefits.