Description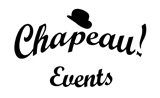 Welcome to Motiv8 Sport's Hadrian's Wall Trekking Challenge 2017 in Association with Chapeau Events.
This Years challenges are to raise funds and Awareness of Organ Donation and life after Transplantation. Any Funds raised will go towards Motiv8 CIC's Mixed-Ability Sports and Outdoor Programmes for Adults and Children, including our Dialysis and Transplant Kids " Raising Asspirations" Outward Bound Residentials.
These much needed project's give hope to dialysis patients and inspires them to keep on fighting and provides oppotunities for Transplant patients to enjoy the gift of life by integrating them back into their communities. So thank you for getting involved and "Helping us Change Lives".
---
The Hadrian's Wall challenge is a 2-day trekking event, covering approximately 26 miles of walking over undulating hillsides. The Wall itself is a spectacular World Heritage Site, spanning sea to sea from Bowness on Solway to Wallsend, across some of the wildest and most dramatic country in England. Experience Roman life and epic history in stunning locations as we take on this trekking wonder.
Unlike other Treking Companies forget the campsites, there's nothing but luxurious family hotels included in this package!
---
Prices
Registration £49 + Booking Fee
Without Fundraising £250

With Fundraising £500
( All Balances to be paid 8 Weeks Prior to Event )
---
Itinerary
Day 1 – Arrive at Hotel in Haltwhistle

On arrival at the beautiful hotel in Haltwhistle, aiming for around 5-6pm you will be greeted by the event crew and fellow participants, giving you a chance to get to know your fellow walkers. A delicious home-cooked evening meal will then be served at 7pm followed by a briefing of the weekend's activities and a chance to ask any questions.
Day 2 – Lanecross Priory to Windsheilds
Approximate trekking distance 24km (15 miles)
After a short coach journey from the hotel to Lanecross Priory, we begin our trek at the central section where the wall is at its most prominent. The peaceful, russet-coloured ruins of Lanercost Priory in Cumbria are all that remain of a building founded in 1166 by Henry II and inhabited by Augustinian canons. After the dissolution, it fell into disrepair until the nave was restored as a parish church in 1740. Continuing our walk through stunning scenery throughout the day in the Northumberland National Park alongside the wall and passing the remains of Roman forts on route like Birdoswald we will stop for refreshments, as well as a lunch stop near the Roman Army Museum. Trekking for 15 miles we are transported back to the hotel where a 3 course evening meal is prepared before reliving the highlights of the day. It's then time to rest those tiresome feet and legs as we settle down for a well-earned rest and sleep for the night.
Day 3 – Windshields to Brocolitia
Approximate trekking distance 18km (11 miles)
A fuel filling breakfast awaits as we rise and prepare for our day ahead. We will be transported to our trekking start point at the wall, this time over rocky crags as we continue along the undulating sections both alongside and on the wall for a further 11 miles to our finish at Brocolitia, a Roman Temple. Here excavations unearthed the Temple of Mithras, a third-century construction, built to worship the eponymous Roman God. Although desecrated, some walls remain alongside copies of original altars. During this final section we pass the sycamore tree in the Robin Hood film 'Robin Hood Prince of Thieves' and more Roman forts and temples.
Finishing the trek we take our transport back to the hotel where we have some much needed food and hot drinks before leaving for home.
What's Included?
• Food and drink (excluding alcoholic) throughout the trip (2 Breakfasts, 2 Dinners and 2 Packed Lunches and a light meal on Sunday after the trek finish)
• Full mini bus support and our wonderful qualified historian guide and Chapeau Crew throughout
• All accommodation in a beautiful hotel steeped with history, with private en-suite facilities
What's Excluded?
• Personal outdoor clothing
• Hiking Boots
• Day rucksack
• Water bottle or hydration pack
• Spending money (recommended approx. £25)
What can I expect from your accommodation?
Accommodation is in very pretty hotel steeped in history, picked for the proximity to our route. All the accommodation locations we choose are excellent, offering exceptional value for money. The price of this trip is based on people sharing a twin room, however single occupancy is available on request for an additional supplement of £20 per night.
What food is included and does it cater for all diets?
Lunches, evening meals and breakfasts will be provided throughout the trip. Breakfasts and evening meals are all home made and absolutely deliciously fresh and hearty…just what you need! Lunches are of a packed lunch variety with plenty of energy food to keep you going. In addition, we will provide refreshments and snacks on route.
What's unique about Chapeau…why should I choose you?
Our events are tailored to you…our team have physically walked and assessed every mile of the route to ensure the safest and best possible route for your challenge, so rest assured you are in the safest hands. The camaraderie and friendliness of the crew and of course the group, soon becomes apparent, so even the single traveller is very much welcomed and a great way to meet new friends.
How fit do I need to be?
Chapeau events attract people of all levels of experience and fitness, all ages and backgrounds. We expect all participants to train in advance for any of our events, but we respect everyone's limits. You will be walking for upward of 10 miles a day for 2 consecutive days, so you should ensure, as a minimum that you are comfortable with this distance. The profile on some days can be hilly, so you should include some hilly walks in your training. We design our challenges so that everyone can go at their own pace; this is not a race and Chapeau will be with you all the way cheering you on.
Who will be there to support me during the event?
Your trip will be led by experienced Chapeau Events crew. Our crew are selected for their experience in outdoor events around the world, their friendliness and approach-ability, sense of humour and ability to safely and effectively deal with any situation that arises. Our crew leaders are also trained in expedition first-aid. You are in very safe hands with the Chapeau Events crew.
The number of crew and support vehicles looking after you will depend on the final size of your group and event, but the team will be looking after every aspect of your trip whether that's sorting out your meals to pack lunches, or giving you a lift in our back vehicle – our "Love bus". At Chapeau Events we pride ourselves on our high crew: participant ratio and believe it leads to greater trip enjoyment as well as excellent trip safety.
Will I be safe?
Your safety, and that of the rest of the group, is our highest priority. Our trips are designed and planned with safety in mind. Your crew will be equipped with radios and emergency mobile phones, first-aid kits and other safety apparatus where necessary. They always have access to our 24-hour emergency back-up. Our leaders are responsible for safety on the trip, and will make any changes to the itinerary should they deem necessary or should local conditions dictate. Pre-trip administration – such as compulsory medical questionnaires – is all done with your safety in mind.
Will I receive further information?
Yes…a full detailed information pack will be issued following signed registration.