HAE Development Day – Make it Your Own.
Description
Join others that work in the field of Horse Assisted Education (HAE), Coaching and Therapy for a day of Continuing Professional Development, networking and skill sharing.
The theme of this event is 'Make it your own'. Together with David Harris from A2O Coaching Ltd. Susie Little and Jo Simpson of Tower House Horses, and Debbie Reilly of Understanding Equus, we will be revisiting elements of the EAHAE Train the Trainer program (see more at http://www.horsedreamuk.com/ttt-1/ ) to share and explore how we can adapt our learning to align with our own strengths, skills and personality. In addition, we will introduce a model that underpins the creation of a safe environment for our clients to experiment, learn and grow.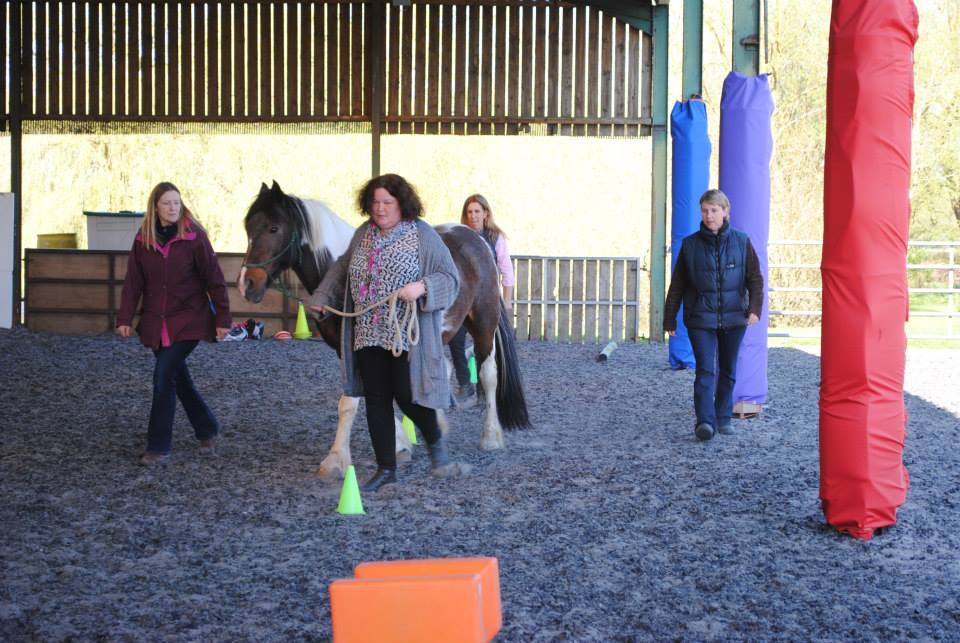 Spaces are limited to 20 and are on a first come first served basis. Please bring a packed lunch.
This event is being held and co-facilitated by kind permission of Dave Harris of A2O Coaching Ltd and their herd of seven horses at their wonderful base near Maidenhead.
You can find more information about the EAHAE Development Days here: www.horsesenseuk.com
Why attend?
The EAHAE Development Days are about growing yourself and your ability to deliver your work. Each day is designed to give you the skills, knowledge and confidence to take your Horse Assisted Education work forwards in a supportive and engaging environment where the horses inspire positive change. Talks and practical sessions with horses are interspersed with group exercises and discussions, giving you the chance to revisit your original training, discuss ideas and add new tools to your tool kit.
The intended outcomes are:
• Build new connections and maintain existing ones
• Enhanced practical skills
• The opportunity to step out of your comfort zone
• Support through shared learning
• New ideas and content to take home and implement
These events have been run 2-3 times a year since 2013 generating interesting discussion, valuable learning and new business partnerships. We welcome all different HAE backgrounds from those working with children, through to therapy, corporate and special needs. This event is an excellent chance for those that work in this field to explore this work under the guidance of experienced facilitators and alongside your peers. Overcome your obstacles and challenges, link in to the latest thinking and be enthused by what others are doing - this event is a must attend for those that are serious about providing the best possible service in the field of Horse Assisted Education.
Link to video from April 2016 - 'The art of facilitation' hosted by A2O Coaching.
About EAHAE
Mission:
The European Association for Horse Assisted Education (EAHAE) is a platform for information, communication, education, certification, research and publication of every kind of Horse Assisted Education.
Vision:

The vision is to establish and develop Horse Assisted Education as a general form of personal and professional development in (not only European) enterprises, organisations, institutions, societies, and for personal purposes.
EAHAE is a support platform, on which every member can develop her/his own horse assisted education business.
For EAHAE community it is essential we hold and adhere to certain values.
Above all is trust. Further we encourage caring, collaborative business and not competitive business.
It is core the EAHAE values that we collaborate on an equal level.
Regarding our horses, we consider them as trainers not as tools.
These core values are a substantial and essential facet of the HorseDream Train the Trainer Seminar, which qualifies for EAHAE membership.
Join the platform as a Friend or become a Qualified EAHAE Member