Haelo Hosts 16: daring greatly

Thursday, 10 November 2016 at 08:30

-

Friday, 11 November 2016 at 14:00 (GMT)
Event Details
Are you a leader who wants to positively influence the delivery of public services, restore hope and become a powerful agent for change? Haelo Hosts is the event for you. 
Be inspired to dare greatly 
Haelo Hosts is a unique experience, bringing people together to challenge thinking and inspire their actions. Our 2016 conference will bring together those with a will to positively influence the delivery of public services, restore hope and become an agent for change.
"It is not the critic who counts; not the man who points out how the strong man stumbles, or where the doer of deeds could have done them better. The credit belongs to the man who is actually in the arena, whose face is marred by dust and sweat and blood; who strives valiantly; who errs, who comes short again and again, because there is no effort without error and shortcoming; but who does actually strive to do the deeds; who knows great enthusiasms, the great devotions; who spends himself in a worthy cause; who at the best knows in the end the triumph of high achievement, and who at the worst, if he fails, at least fails while daring greatly, so that his place shall never be with those cold and timid souls who neither know victory nor defeat"  Theodore Roosevelt, 26th President of the USA 
Held at The Lowry, Salford Quays on Thursday 10th - Friday 11th November, Haelo Hosts '16 will celebrate those that dare greatly. We will showcase the amazing stories of people who have made improvements through bold, adventurous and fearless actions. We'll hear from people across different industries who are daring greatly. They will share their experiences and learning, shining a light on how they break down barriers to improvement and  showcase practical examples
Our speakers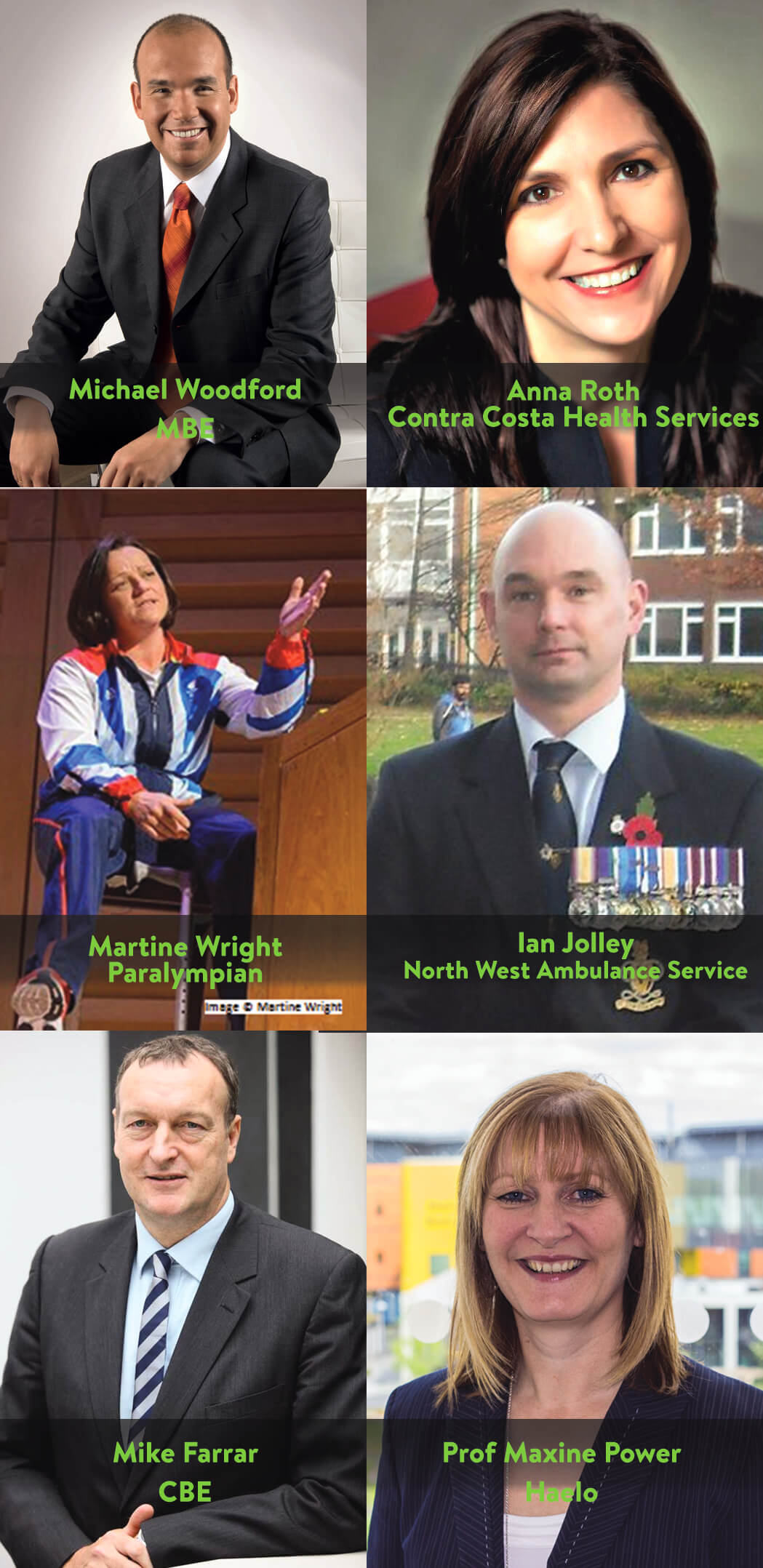 Payments
Haelo Hosts is free of charge to organisations and businesses based within Salford.

A small free of £195 (exc VAT) is applicable to those outside of Salford, for the full two day conference

On booking, you will be asked to enter card details to secure the booking

If you wish to pay via invoice, please email info.haelo@nhs.net 
Haelo Hosts remained free of charge until 31st April 2016

As of 1st May 2016 a fee of £195 will apply to all attendees with an organisation/business based outside of Salford

Haelo makes no profit from the event, all we ask is that you come and spend time with us, networking and contributing your personal views
Read our terms & conditions in full prior to booking. 
Do you have questions about Haelo Hosts 16: daring greatly?
Contact Haelo
When & Where

The Lowry
Pier 8
M50 3AZ Salford Quays
United Kingdom


Thursday, 10 November 2016 at 08:30

-

Friday, 11 November 2016 at 14:00 (GMT)
Add to my calendar
Organiser
Haelo
Haelo's mission is to positively influence the delivery of public services, restore hope and become a powerful agent for change by adding to the growing knowledge of how improvement works in theory and practice.
Haelo will use this work to support Salford partners (Salford Clinical Commissioning Group, Salford City Council, Greater Manchester West Mental Health NHS Foundation Trust, the University of Salford and Salford Royal NHS Foundation Trust) to improve health and care services delivered to Salfordians.
Haelo Hosts 16: daring greatly