Small group guided tour of the WW2 radar, Cold War and Emergency Operations Bunker situated in Raigmore Estate Inverness.
About this event
The Emergency Operations bunker is a listed building constructed in 1939/40. It has been in continuous use since that time.
The Emergency Bunker is a Historic Listed Building. Built in the 40s it served as a filter bunker during WW2 - it the only remaining bunker of a set of three that were located in what is now Raigmore estate. The building consists of about 50 underground rooms spread over 2 levels.
From 1940-45 it was a Filter Processing station for radar signals in the north of Britain. In the 50-70s it was used by the ROC and Civil Defence - as part of the Cold War systems.
In the late 80s it was renovated with the aid of a £500K covernment grant to make the building Nuclear Biological and Chemically (NBC) hardened. At this time the bunker was designed so that a number of 'high heid yins' could live in the self-contained building for many months - for example after nuclear bombs had been dropped. The air was fully filtered, large quantities of water and food were stored within the building, airlocks were provided for entrance and exit. Two generators - with their own air supply - were situated within the building - ,akingh the building self-contained should external power be compromised.
After the fall of the Berlin wall the 'hide underground' function became redundant and the property was used by the Council up until 2019. It was used for a mix of things :
planning and co-ordination when emergencies arose - flooding, foot and mouth, maritime accidents etc. The emergency services representatives would assemble in the operartions room to manage responses.
meetings and courses - parts of the building were rented out to external organisations.
The tour of the building will cover the background to the building and the various uses it has been put to. Parts of the building are being refurbished to show how the filter room processed the radar signals from Chain Home radar stations.
Families are welcome and some "as you walk" games are available to keep younger children entertained.
As this building has two subterranean levels it is unsuitable for the non-ambulant.
Also see https://www.facebook.com/groups/629762390784874/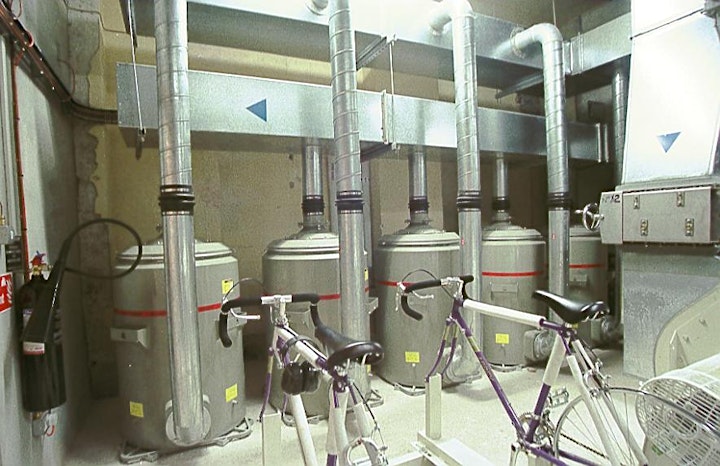 Organiser of HAF 2021 Inverness-Guided Tour of Historic Listed Building-WW2 Bunker