This fun event is for family or small groups (6-8). Try your hand using 1940s RADAR tracking techniques. Women are better at this than men!
About this event
An early WW2 filter room has been recreated in the WW2 listed underground building in Inverness.
Visitors (groups of 6-8) will get basic radar operator and basic filter room training. After this they can try their hand using 1940s technology to detect and track approaching enemy bombers as they prepare to bomb their targets.
In WW2 the air-force discovered that women were better at working in the filter room than men were. As a result the bunker was staffed by many WAAF operators during WW2. See how your family gets on.
No technical background is needed, basic filter-room training will be given and then one or more scenarios will be played out. See if your group can track the incoming bombers and arrange to launch a sqadron of planes to intercept the enemy.
For hygenic reasons we would ask you to bring along personal ear-phones or headsets. Units with a built-in microphone (for example of the sort used on a mobile phone) would be perfect. These must be wired, not wireless. Microphones will be available to borrow but ear phones/headsets will not.
Tea and biscuits will be available beween raids, and you can bring snacks or non-alcholic drinks should you wish.
Family and friends in groups of about 6-8 make a good team. Children 10+ can enjoy the day, younger children are welcome but may find the day hard going.
There may be up to three groups operating at the same time.
We would prefer that a small group (say family and friends) orders a group ticket. There may be scope for a small number of individuals to form a group. That is what the individual tickets are for.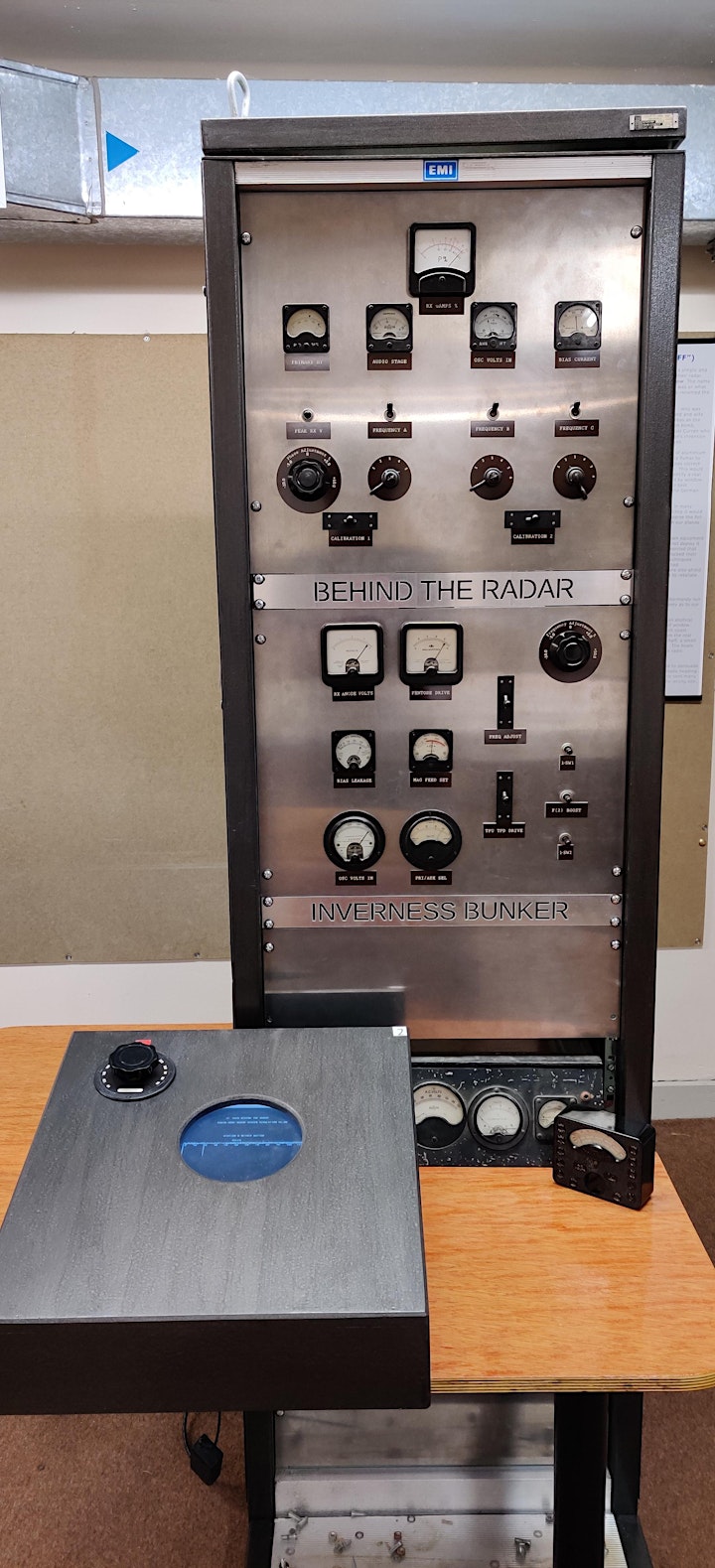 Organiser of HAF 2021 Inverness underground filter room RADAR - fun event