Sales Have Ended
Ticket sales have ended
The race is full and we cannot take any entries on the day for this race.
Sales Have Ended
Ticket sales have ended
The race is full and we cannot take any entries on the day for this race.
Mini Enduro Afan Sunday 13th June 2021
About this event
Race Day Sunday 13th June 2021
Now Mash Up format!
In light of the new government regulations to allow outdoor events upto 4000 people the race is now a Mash up format so everyone can ride together.
Stages open for timing at 10.00am until 3.30pm
The 1 day format involves 5 1/2 hours of live timing over 3 stages where you can do as many runs as you like in any order you like with live timing on all the stages
This race will have 4 stages (3 stages for the Fun class) each one using existing trails. The stages will be marked the day before the race so everything is ready to go for race day!
They will be taped and marked out, with professional timing, marshals and fully trained medics onsite throughout the race day.
Stages to be used
Bike Park,
Corker
373/374
Graveyard into Six Feet Under ( Not Fun Class)

Current Covid Regulations at time of event.
(should the event cancelled due to Covid you will get a Full Refund including card fees)
New Fun Category shorter route with 3 stages on red grade trails to avoid the black grade stage.
Very Important Information.
The Format
The Mini Enduro's take place over one day and will be of a shorter distance to allow riders to practice the stages before the start of the race later in the day.
The format is practice in the morning and race in the afternoon, there will be nice easy transitions times between stages with no penalties for arriving late.
The stages will be all gravity with no uphills, just blasting down some of the best of piste trails Afan.
Distance will vary but expect around 10 miles to complete all the stages on the route, With a morning practice lap and the race you will cover around 20 miles.
The transitions will follow the marked route to keep everyone going in the right direction.
Your are not timed between the stages but you are given a stage start time to try to keep everyone in their categories.
All stage times will be added together to produce the overall results for each category. E-Bikes get a challenge stage which will be a technical uphill climb
Quote from Sean Bacon from the last race "Great fun races the mini's. Can't recommend them enough."
Parking - Very Important!
The event can only happen if we keep riders in groups of 50.
You choose the time you want to arrive and you will park in groups of 50.
Camping
Byrn Bettws Lodge has camping on site you book direct with them.
The Stages will actually start just a stones throw away from the field, parking is free in the field.
Location - 
Bryn Bettws Lodge, Gyfylchi Farm, Pontrhydyfen, Port Talbot, SA12 9S
E-Bikes: must have a maximum speed limited to 15.5mph. (These will be checked before the start)
The map for the stages will be released on Friday of the race day.
Race Entries.
The race has a maximum of 300 riders, so we advise you to enter early.
Who can race? if your 14 or over have a mountain bike and a helmet then you can race.
Saturday – Forest is open open to ride as normal. the stages are marked out but with no marshals or medics on the stages.
Start Times will be posted in Registration on Sunday Morning.
Rules
There are minimum 3 stages in each event, with transfers in between these transfers are not timed and do not count for the overall standing. Special stages close at a specified time, to ensure the event finishes on time. Riders will be notified at registration on the morning of the event
Bikes
An all mountain bike is ideal for these races but any mountain bike is allowed
E-bikes
hardtail,
short travel,
long travel,
29"
a downhill bike but not recommended with the riding in-between transfer stages.
Only one Bicycle can be used during an event, including any transition stages.
Competitors must start and finish the competition on the same frame, fork and wheels.
E-Bikes or E-MTB
All bikes used to compete within the E-bike class at the mini enduro races should comply with the current eu directive and abide by the rules in force.
An assisted maximum speed limited to 15.5mph.
Equipment
A helmet (open or full face) must be worn during all race and transition stages.
Knee and elbow protectors are advisable.
All Competitors must be self-sufficient and prepared for a varying climate as well as any basic mechanical repairs. Consideration should be given to the nature of the course and the length of time the event may take to complete.
This course is marked with signs and with some sections that are taped if a specific line should be taken on the stage.
If a competitor leaves the trail/course, they must re-enter at the same point and must restore the tape as they found it.
Facilities
On site there is the cafe with a bike wash.
Camping and Parking.
Car Parking is free in the Event field  
Overnight parking or camping in the event field.
Registration – In the Event Field
Important information
You need to bring
Credit or Debit Card for £100 deposit for transponder (no money is taken unless non return of transponder
To save time on Sunday come and register on Saturday afternoon
Refunds and Transfers:
If you wish to cancel a booking please note the following cancellation conditions:
Covid Cancellation Full refund.
Please email chris@minienduro.tv please note we will not deal with any cancellations over the phone, by text or Facebook. Inform us of your full name, category racing and which race we are dealing with.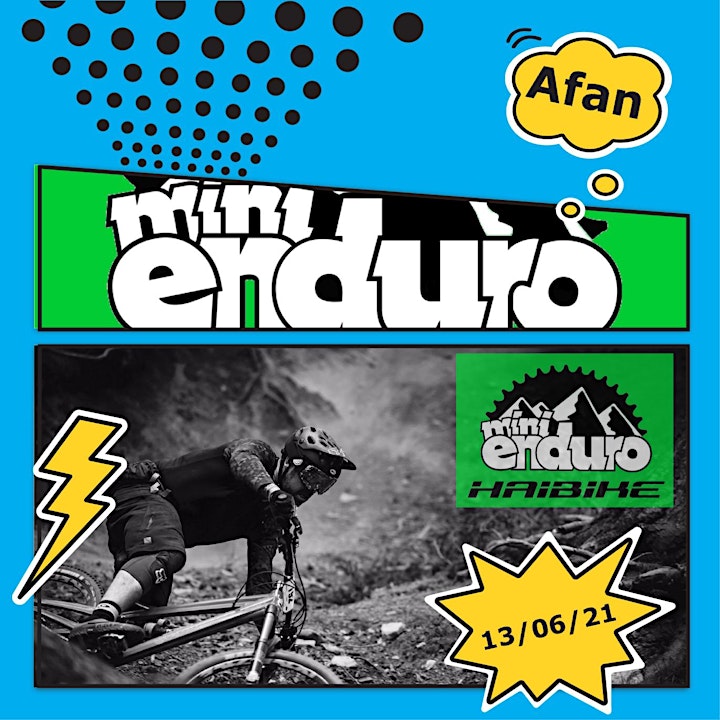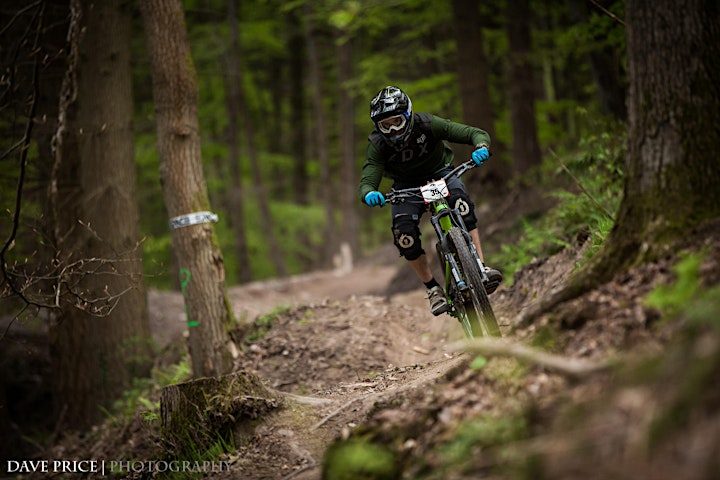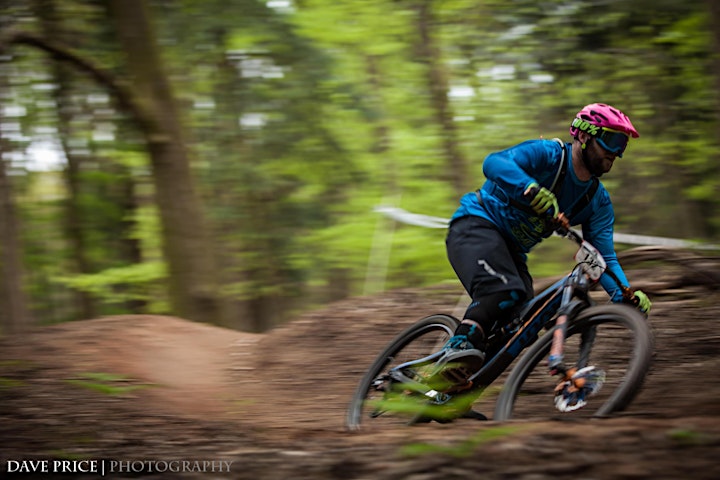 Organiser of Haibike Mini Enduro Afan 13-06-2021