Sales Have Ended
Ticket sales have ended
Online has now closed and we will not be taking any entries on day.
Sales Have Ended
Ticket sales have ended
Online has now closed and we will not be taking any entries on day.
Description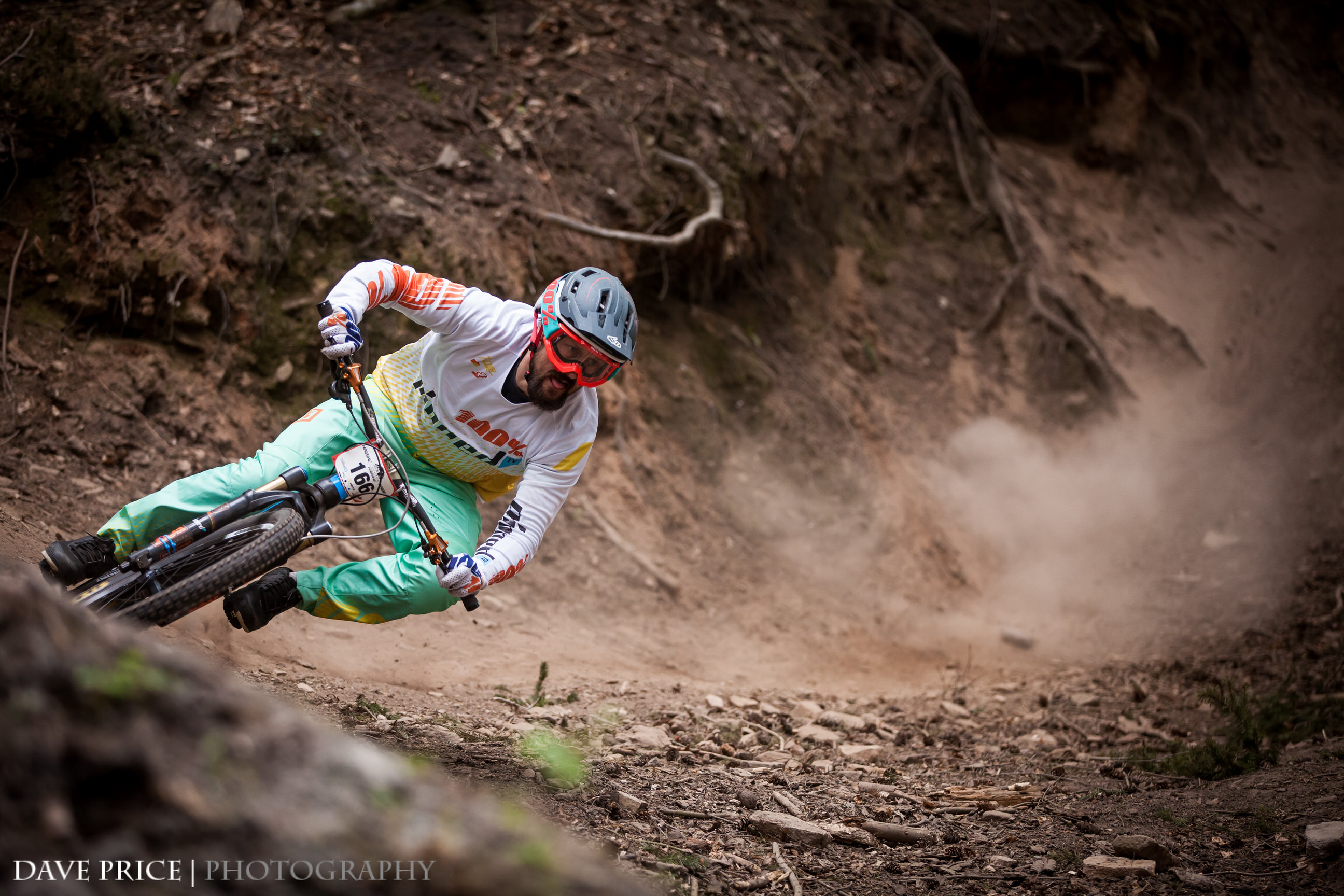 Race Day Sunday 15th October 2017.
The Format
The Mini Enduro's take place over one day and will be of a shorter distance to allow riders to practice the stages before the start of the race later in the day.
The format is practice in the morning and race in the afternoon over the 3 stages, there will be nice easy transitions times between stages with no penalties for arriving late.
The stages will be all gravity with no uphills, just blasting down some of the best of piste trails in FoD.
Distance will vary but expect around 10 miles to complete the 3 stages and the route.
With a morning practice lap and the race you will cover around 20 miles.
The transitions will follow the marked route to keep everyone going in the right direction.
Your are not timed between the stages but you are given a stage start time to try to keep everyone in their categories.
All 3 stage times will be added together to produce the overall results for each category.
E-Bikes get a challenge stage which will be a techinal uphill climb
Reviews Quote Paul Salmon "Fantastic events, well organised and a great atmosphere, fair play to everyone who entered was great to watch. Some good skillz by all.
Quote from Sean Bacon from the last race "Great fun races the mini's. Can't recommend them enough."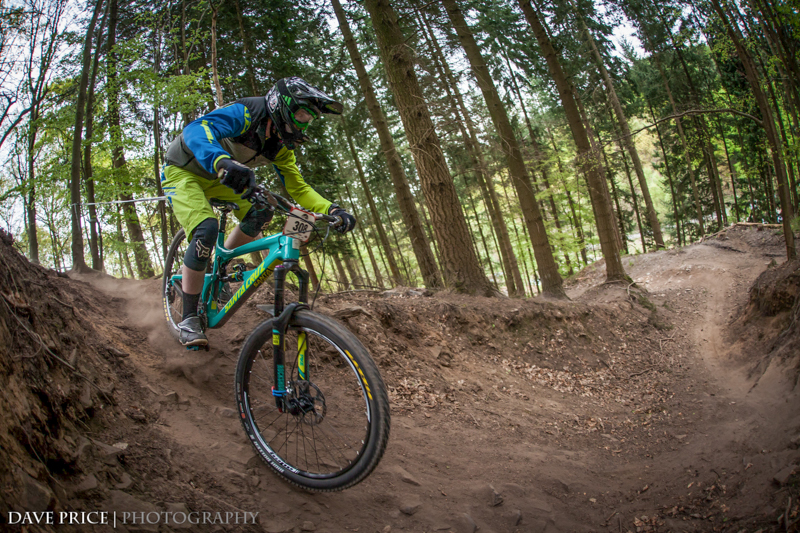 Location
Forest of Dean (FOD).
Cannop Valley, New Rd, Coleford GL16 7EH

The map for the stages will be released on Friday of the race but will use Three Reds and One Black trail.
Note: The Black trail will start after the qulaifier jump and Two red trails will joined to make one long stage
Race Entries.
The race is limited to 350 riders and it sell out every year so we advise you to enter asap.
Who can race? if your 14 or over have a mountain bike and a helmet then you can race you will need to follow the transtions around the forest so you need to be able to look after yourself. But your never to far away from race HQ and the cafe.
Saturday – Forest is open open to ride as normal the stages are marked out but with no marshals or medics on the stages.
Start Times
will be posted in Registration on Sunday Morning.
The race order is fastest first in each Category:
Ebikes
Elite
Senior 18-29 The Trailhead Series
Master 30-39
Veteran 40-49
Super Veteran 50+
Under 18 – 14 to 18
Hardtail 13+
Women
Master Women
Rules
There are minimum 3 stages in each event, with transfers in between these transfers are not timed and do not count for the overall standing. Special stages close at a specified time, to ensure the event finishes on time. Riders will be notified at registration on the morning of the event
Bikes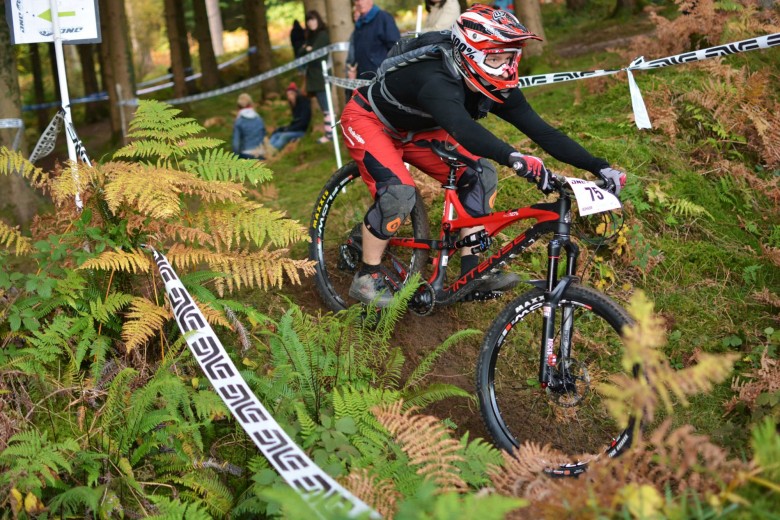 An all mountain bike is ideal for these races but any mountain bike is allowed
E-bikes
hardtail,
short travel,
long travel,
29"
a downhill bike but not recommended with the riding in-between transfer stages.
Only one Bicycle can be used during an event, including any transition stages.
Competitors must start and finish the competition on the same frame, fork and wheels.
E-Bikes or E-MTB
All bikes used to compete within the E-bike class at the mini enduro races should comply with the current eu directive and abide by the rules in force.
An assisted maximum speed limited to 15.5mph.
Equipment
A helmet (open or full face) must be worn during all race and transition stages.
Knee and elbow protectors are advisable.
All Competitors must be self-sufficient and prepared for a varying climate as well as any basic mechanical repairs. Consideration should be given to the nature of the course and the length of time the event may take to complete.
This course is marked with signs and with some sections that are taped if a specific line should be taken on the stage.
If a competitor leaves the trail/course, they must re-enter at the same point and must restore the tape as they found it.
Facilities
On site there is the Pedleabikeaway cafe with a bike wash.
Camping and Parking.
Car park is pay and display but sorry but no overnight parking or camping on site.
Registration – Next to Cafe
Important information
You need to bring
Credit or Debit Card for £100 deposit for transponder (no money is taken unless non return of transponder
To save time on Sunday come and register on Saturday afternoon
Registration Opens 4.00pm
Registration Closes at 5.00pm

Saturday
Registration Opens 8.00am
Registration Closes at 10.00am
You must have sign
Refunds and Transfers:
If you wish to cancel a booking please note the following cancellation conditions:
29+ days notice: Entry fee minus a £15.00 administration charge per race cancelled. Refunds will be credited back to the card on which you originally paid within 28 days of your notice in writing to chris@minienduro.tv
28 days or less, no refund.
Transfer requests with 29 days notice are applicable for any remaining events in that year.
Transfer requests 28 days or less notice are not applicable.
Please note you can not swap your entry with another rider.
The race weekend starts from 15:00 on the Friday before therefore the timescales above mean all e-mails must be received by our deadline which is 4 weeks before the 15:00 on the Friday before the race day.
The above policies are not dependant on circumstances and are final.
How To Find Us
Based in Gloucestershire close to the M4 River Severn Crossing at Chepstow. The nearest towns or villages are Coleford, Monmouth, Ross-On-Wye, Cinderford, and A48 Lydney.
Easily accessible from M4/48, M5, M50, A40 and A49. Mainline trains via Newport or Gloucester. We are situated on the B4234 New Road.
OS Grid Reference: SO 607 125 Post Code for Sat Nav is GL16 7EH but check the map as this may put you in the centre of Coleford or at the cottages down the road.
Please email chris@minienduro.tv please note we will not deal with any cancellations over the phone, by text or Facebook. Inform us of your full name, category racing and which race we are dealing with.