Description
Afro Hair & Beauty Lovers.....

Celebrating

BHM 2019!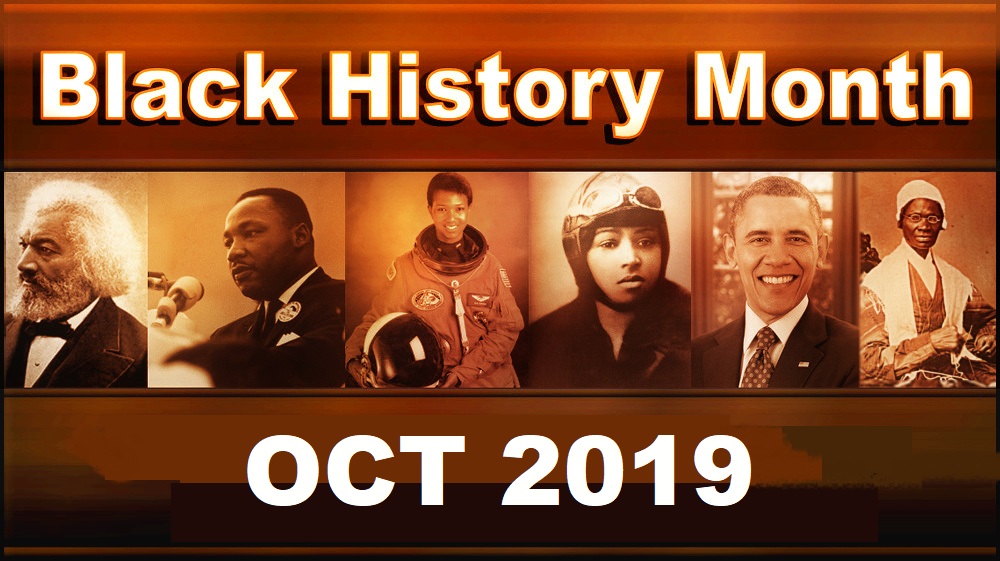 Celebrating creative visual story telling through Afro Hair,Beauty & Art!
We are very excited to announce the Afro Hair Care Revolution Pop - up shop experience is back once again for our BHM spectacular!
For one day only indulge yourself in the very best :
AFRO HAIR | BEAUTY | LIFESTYLE
Join us for a celebration of the versatility of black hair and our innate beauty!
We promise another high energy education, action packed activities and show unmatchable entertainment to start the winter in style!
HCR believe you either have it or you don't which is why this event is called THE SECRET SAUCE!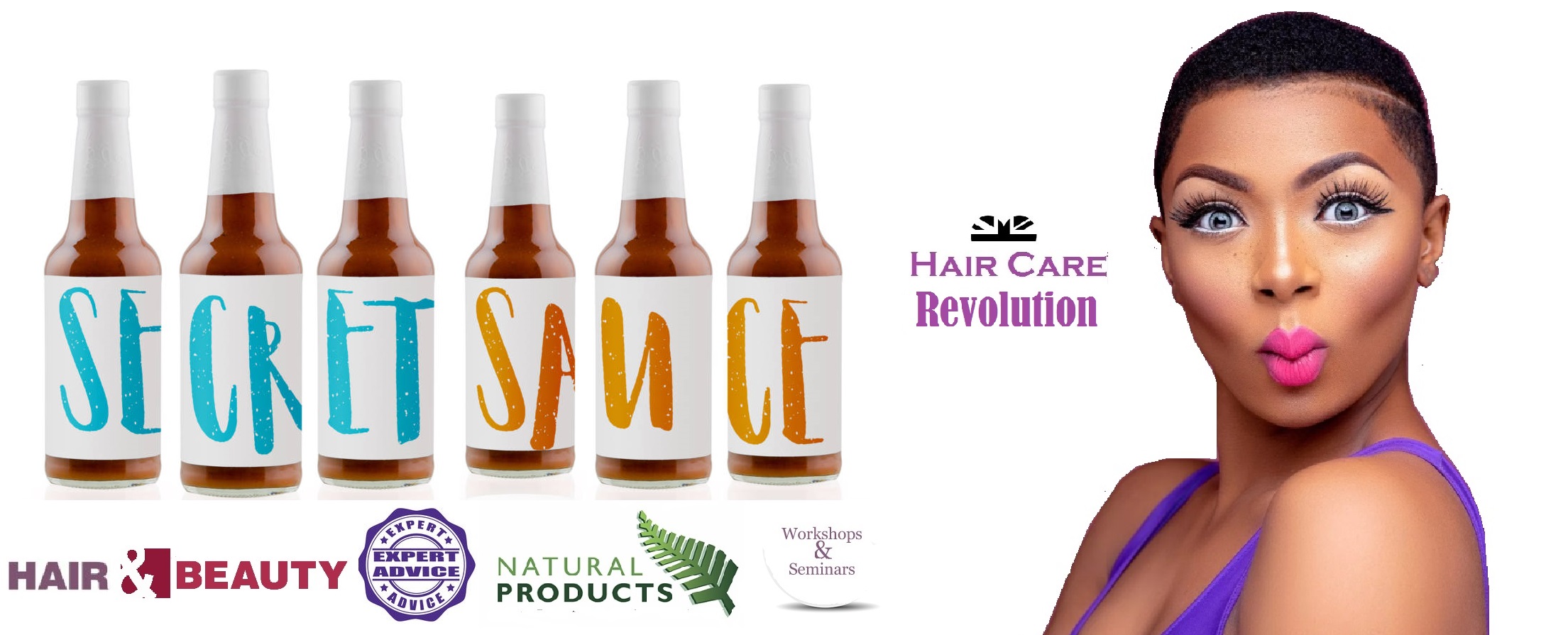 You are invited - to explore the latest trends in Afro Hair, Beauty and Fashion that will get you looking and feeling your very best.
What to expect:
Education & Expert advice
Hair and beauty seminars & workshops
Carefully chosen range of hair & beauty products available to buy on the day- Natural & others
Opportunities for the community to make money!
A stimulating

experience

- Learning, discovery, shopping and a great atmosphere!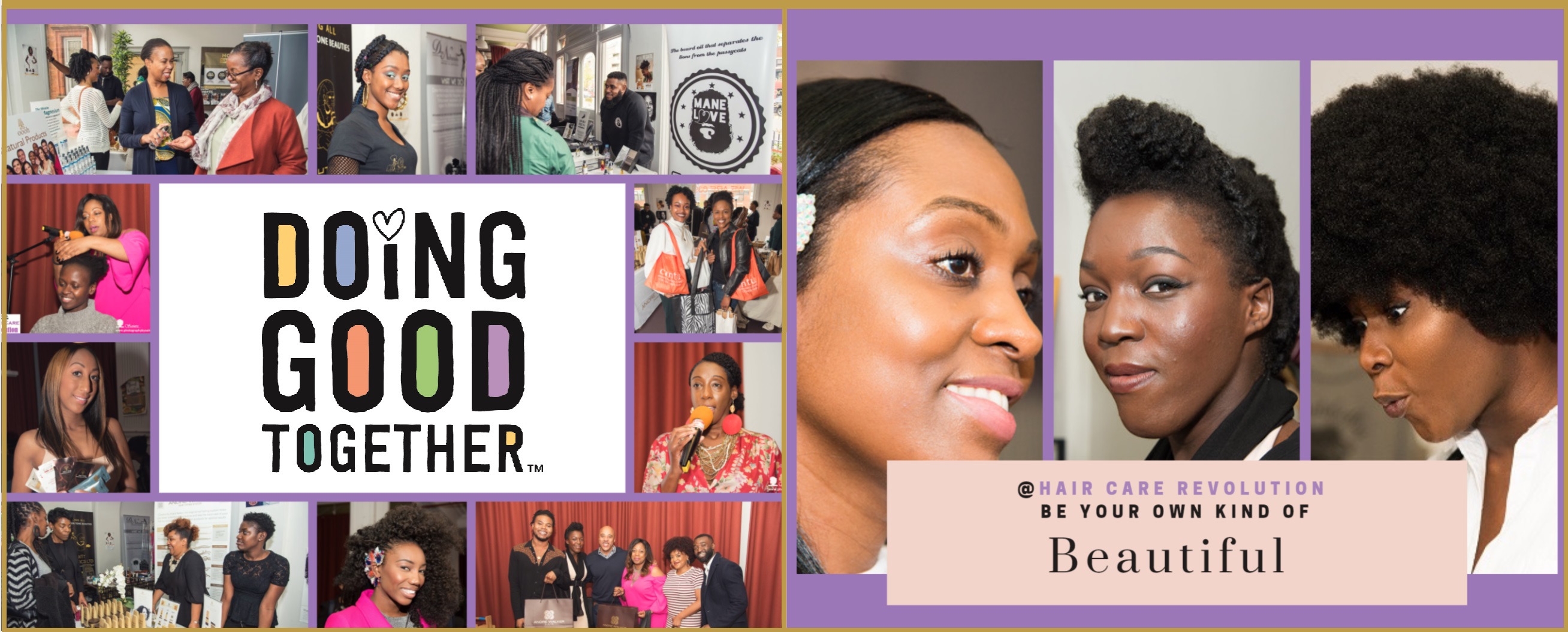 New Feature: A world first Afro Hair meets Afro Art.
Never be scared to try something new...
We could not come to trendy easy London without bringing some exclusive Afro Art and a dose of culture to the party!

On this day we are honored to show case the latest amazing audio visual project from international visual artist Agenda Brown from visual mastery.
Introducing the new chieftains – launched at the London Design Festival, the project has since been on tour in Europe & the US for several years New chieftains masterfully captures the stories of several known and known pioneers , trailblazers and local unsung heros & heroines from the world of creative business and social enterprise.
To be a new chieftain you must possesses tenacity, passion, resilience, unconventionality and non-conformity!
Each of the wonderful image & story from the collection has be carefully selected to enhance your viewing pleasure & tingle those cultural taste buds.

---

1) The Science of Black Hair - How to improve your hair growth & texture,Understanding growth cycles and practical solutions explained - Presented by Dr Yemi Hairology - Time 12.45pm
Sponsored by - Mi Health Care
2) Secrets of the Ultimate Hair Care Regimen - Styling, tips & techniques hosted by Moor Hair & experienced local qualified hair dresser & stylist - Time 1.30pm

Sponsored by - Ettiono Hair products Jamaica
3) Braid Bar Create Beautiful Braiding Styles In Minutes! - Our very special guests the braid bar currently resident at Selfridges will be showing you how to achieve new and exciting braiding styles for the winter months - Presented by Braid Bar Head Braidologist Tania T - Time - 2 pm
# HCR Exclusive * First event out of Selfridges ever!!
Sponsored by Glam Africa & Uzuri magazine
4) Come Style With Me! - Exclusive Afro hair styling session with International Celebrity stylist Dionne Smith this will be her last UK event of the year! #Unmissiable - 2.30pm
Sponsored by - Stylist
3PM BREAK - Presentations, Thank yous & whats next 2020 by HCR followed by mouth watering Afro Caribbean refreshments, shopping & networking.
4) Power Panel discussion - - Time 3.30pm
An Afro hair industry first! Featuring world class Award winning hairdressers , hair experts & industry

professionals
Michael Styles - Celebrity stylist & salon owner
Dionne Smith - Celebrity stylist & Influencer
Lorna Jones - Trichologist, Hair book author
Moor Hair - Retail store owner
Dr Yemi - Hair health & scalp expert

Fope Atoyebi

- Industry professional & Trichologist
Products developers, Salon owners & hair dressers - learn how to select the best Ingredients & products for your customers!
The Public - Find out what to look out for in products and what works best for your hair type.
Not to be missed - This is a unique opportunity to influence the future of our Afro hair products.
Hosted By - Special Guest
Sponsored by - The Voice
6) Hosted session by an exciting Media Brand - Time - 4.15pm
A Lady & The Boss - Influencer Insights!
During this unprecedented session expect Hair & Beauty Tips, Tricks
and advice for any aspiring entrepreneurs & could be influencers on bossing up as women.
Already Confirmed:
Ava Welsing-Kitcher - Beauty journalist Stylist magazine
Chrissie Milan - Social influencer, hair enthusiast founder of The CEO Table
Ghanaian Curls - Social influencer HAIR | BEAUTY | CULTURE
More to be announced...
This disruptive media brand will be creating their own content for this event so expect an engaging topic, well known industry figures, live podcast and a few other surprises!
Sponsored by - Melan Magazine
Hosted by - Gwam media
(Timing of seminars may change)
---

Work shop 1: African yoga - Hosted by Pablo Imani yoga school wellbeing and mindfulness -Time 11.30am
Work shop 2: Vegan Caribbean cooking food that is good for your hair & skin ( Live Demo ) - Blissful Kitchen - Time 12pm
Sponsored by - Jamaica Valley Foods
Work shop 3: Celebrity hair styling techniques - With Hair legend Michael Styles who will be sharing his unique experience and knowledge on how to have knock out hair that turns heads and dazzles crowds even in winter! Time 5pm
Work Shop 4 :Hair Loss Rescue Clinic Why, How & What - you can do to stop it happening to you! Presentation & discussion about breakage and hair loss followed by open Q&A about hair issues. Lorna will also be launching her new book "If only hair could talk" Time 5.45pm
Presented by Trichologist & Author Lorna Jones
(Timing of work shops may change)
---
Trichologist Corner :
Lorna Jones will be on site to answer your hair and scalp issues.2pm - 6pm
*ADVANCE TICKET PURCHASE RECOMMENDED - £15 on the door!
Hour of power: 3pm - 4pm
Drinks & nibbles
Music & networking
Shopping
Brands and supporters at this event :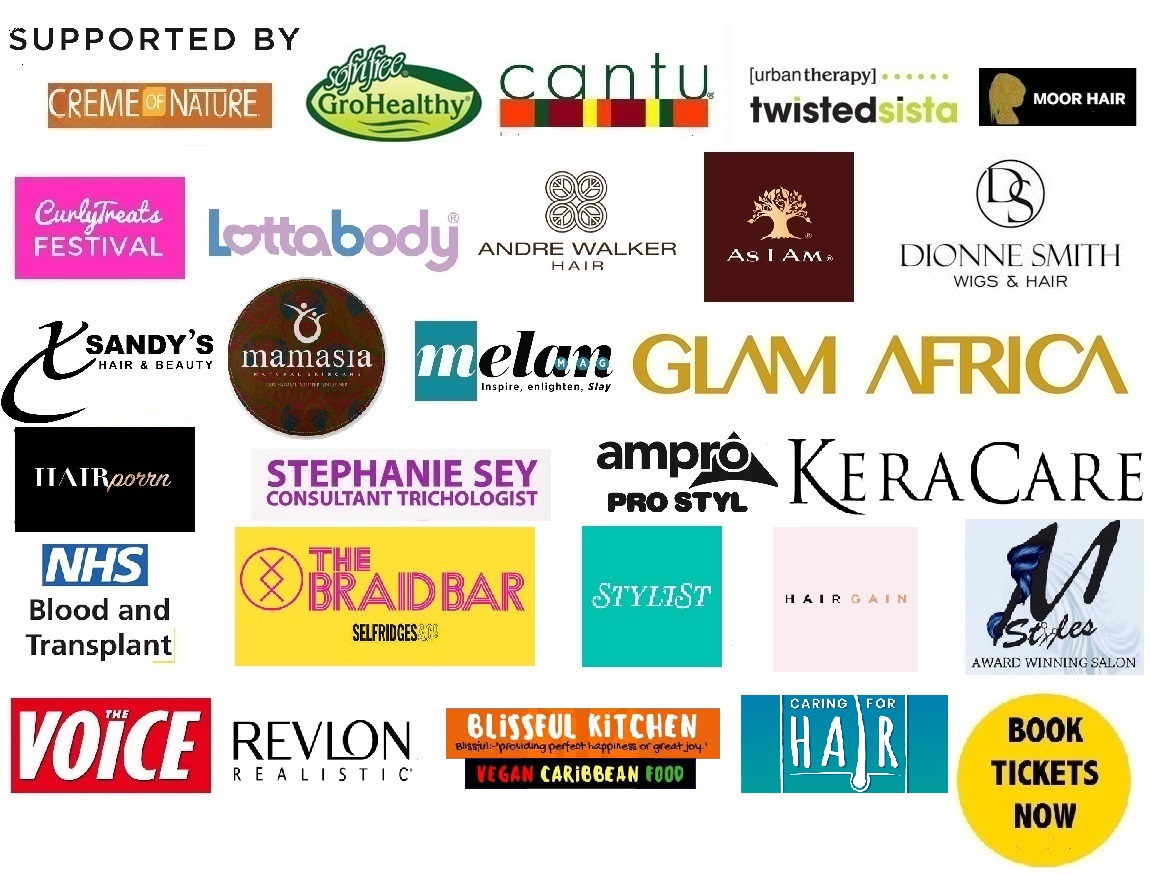 ---
Thank you for joining us on this journey of discovery & connection.
Prediction - Tickets will fly as interest is high! Thank you for your support x

We will be "popping up" to disrupt the status quo locally then nationally - Rain, sleet, snow or natural disaster!
---
FAQs
1) What are my transportation/parking options for getting to and from the event?
There is FREE parking available in surrounding areas on the day of the event.
Train station - Walthamstow tube station 6 min walk from venue
2) Can I bring my kids?
Kids are permitted on this occasion however we were not able to offer activities for them at this event.
3) Sessions
Seminars - 45min
Workshops - 20 min
Your ticket is valid for the whole day and to all sessions and workshops - Great Value!
Food & Drink:
We have caterers on site offering tasty fresh juices, snacks and Afro Caribbean food.
The drinks, nibbles & networking will operate from 3pm - 4pm
You do not have to stay for the whole day and are free to come and go as you wish.
Parking information:
FREE parking in the area surrounding the venue.
Other:
The venue is fully air conditioned / heated for your comfort
Event ends 6pm