- The importance of eating halal - Current practices in the halal industry in the UK - The role of the Halal Monitoring Committee (HMC)
About this event
Remember the recent horseshoe scandal in 2013? Even the Vegan industry has been recently affected. What assurances do we have that the meat and chicken we consume is actually halal? Can we rely on halal signs?
Join us for our end of month gathering to learn about not only the importance of eating halal, but also about current practices in the halal industry in the UK from the abattoirs to your plate, and what the HMC are doing to tackle the various challenges of monitoring the halal industry.
There will also be opportunity for Q&A.
Food will be provided after the event. Please register to help us with catering.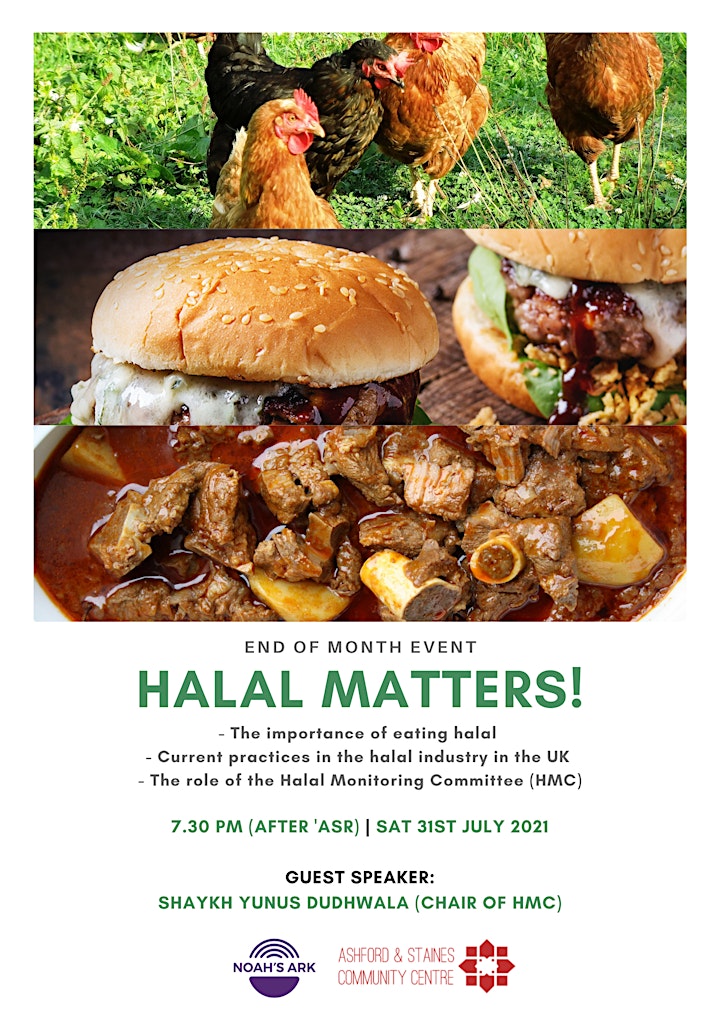 Organiser of Halal Matters! End of Month Event