A half-day meditation course
About this Event
It is very easy to be hard on ourself – to focus on our faults and mistakes and be our worst critic! This course will help us learn how to be truly kind to ourselves – by learning how to develop positive and peaceful thoughts and intentions while guarding against the negativity in our mind.
This course is suitable for everyone, no previous experience necessary. Anyone can practise meditation and everyone is welcome to attend.
If possible the course will be livestreamed, otherwise pre-recorded. The course will also be available as a catch-up for a week afterwards for those who have booked for the event.
Our programme of classes and courses is available to anyone living or working in Nottinghamshire, Lincolnshire or nearby.
After you register you will receive a confirmation email followed by joining instructions (with links) by email during the 60 minutes before the class.
£15.00 per person
Free for members/subscribers
Full details of the meditation centre's programme and membership information please see www.meditateinnottingham.org
EVERYONE WELCOME
0115 985 7356
hello@kmcnottingham.org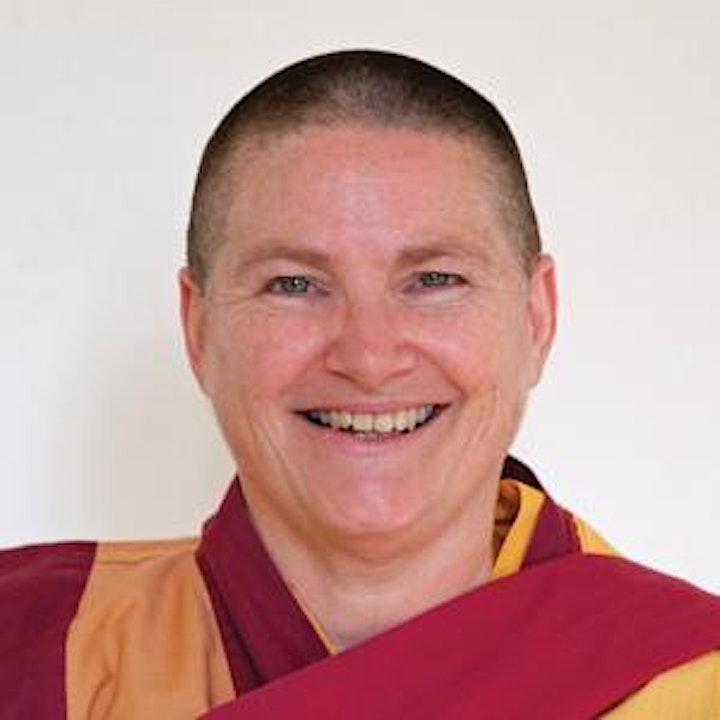 The teacher for this course is Gen Kelsang Gakyi, Resident Teacher at Kadampa Meditation Centre Nottingham, much respected for her ability to present Buddha's teachings with warmth, humour and clarity.