About this event
"In his Sutra teachings Buddha gives us great encouragement to accomplish the ultimate goal of human life. This goal will be accomplished quickly through the practice of Tantra. Tantra, also known as 'Secret Mantra' or 'Vajrayana', is a special method to purify our world, our self, our enjoyments and our activities; and if we put this method into practice we shall very quickly attain enlightenment."
Venerable Geshe Kelsang Gyatso Rinpoche: Modern Buddhism
By engaging in these practices we are able to transform our normal activities and pleasures into a blissful and dynamic spiritual path. These secret teachings of Tantra are the rarest and most precious of all Buddha's teachings.
In this half-day course Gen Kelsang Gakyi will give an introduction to those new to these teachings and encouragement to those already practicing them. This course is particularly suitable for those wishing to receive the Highest Yoga Tantra empowerments at this year's NKT Summer Festival.
This course is suitable for everyone, but is particularly helpful for those interested in learning more about Buddhist meditation and practice.
PROGRAMME
10:00 am Talk & meditation
11:15 am Break
12:00 pm Talk & meditation
The event concludes at 1:00pm
The course will be livestreamed and available as a catch-up for a week afterwards for those who have booked for the event.
Our programme of classes and courses is available to anyone living or working in Nottinghamshire, Lincolnshire or nearby.
After you register you will receive a confirmation email followed by joining instructions (with links) by email during the 60 minutes before the class.
£15.00 per person
Free for members/subscribers
Full details of the meditation centre's programme and membership information please see www.meditateinnottingham.org
EVERYONE WELCOME
0115 985 7356
hello@kmcnottingham.org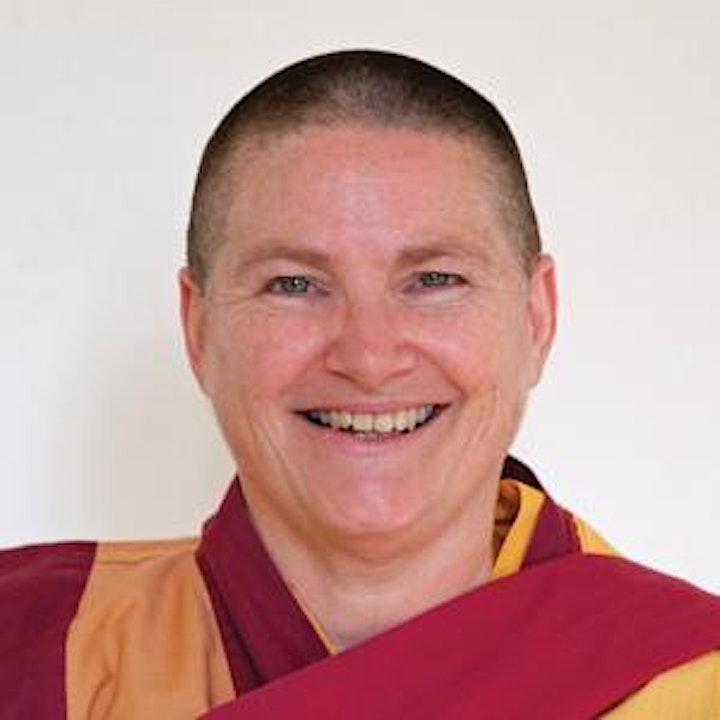 The teacher for this course is Gen Kelsang Gakyi, Resident Teacher at Kadampa Meditation Centre Nottingham, much respected for her ability to present Buddha's teachings with warmth, humour and clarity.
Organiser of Half-Day Course - Introduction to Tantra (Sat 26 June)
Kadampa Meditation Centre Nottingham (KMC Nottingham) was founded 30 years ago by Venerable Geshe Kelsang Gyatso, as a place of peace and public benefit in the heart of Nottingham where everyone can learn about meditation and modern Buddhism to find practical solution to life's problems through developing wisdom and compassion. We offer classes, course and events suitable for everyone throughout the year. Everyone welcome.
www.meditateinnottingham.org