Description
HALF-DAY COURSE at KMC Nottingham
MEDITATIONS FOR RELAXATION with Gen Kelsang Gakyi
---
About the half-day course:
Much of the stress we normally experience comes from our mind and many of the problems we experience, including ill health, are caused or aggravated by this stress. On this course learn simple meditations to reduce this stress and let go of worry.
The half-day course offers an introduction to meditation in general as well as explaining simple meditations that can be practiced by anyone. By training in meditation we can learn how to establish a foundation of peace within our mind, difficult situations will become easier to deal with, we will naturally feel warmer and well disposed towards other people and many of our usual problems will fall away.
The teacher for the course is English Buddhist nun Gen Kelsang Gakyi, resident teacher at KMC Nottingham. She has been studying and practicing Kadampa Buddhism for many years and presents Buddha's teachings with warmth and clarity in a way that everyone can understand and is easy to put into practise in our busy daily lives.

The course is the first of three in our 'Living Meditations' series. CD's from the series are available in our shop and also available from Tharpa.com as digital downloads.
What does the half-day course consist of?
The course commences at 10:00am and comprises two classes with a mid-morning break. Each class includes an introduction, breathing meditation, instructions including explanation of the benefits of the practice and concludes with a second meditation. There is always time for questions and advice on how to improve your meditation after each class.
You are welcome to join us for as much or as little of the half-day as you wish. You do not have to have any previous knowledge or experience of meditation or Buddhism to enjoy and benefit from this course.
Seating is on chairs, with cushions on the floor if you prefer. No special clothing is required. Tea, coffee and cold drinks are offered before the course and during the mid-morning break.
There is limited parking at the front of Kadampa Meditation Centre Nottingham with on-street parking available on adjacent streets and at the nearby The Forest Park & Ride about 5-10 minutes walk away (Park & Ride postcode NG7 6AQ).
If you have any questions, please do not hestitate to give us a call on 0115 985 7356 or send us a message on FaceBook or email us on info@meditateinnottingham.org. We look forward to welcoming you on the day.
Everyone welcome.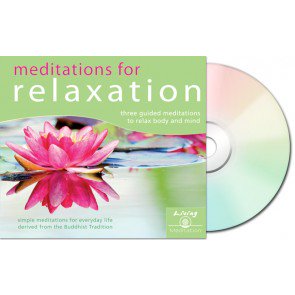 ---
For details of all our classes including weekly classes in Nottingham, West Bridgford and Lincoln please visit www.meditateinnottingham.org
Kadampa Meditation Centre Nottingham is a registered charity and a member of NKT-IKBU.