About this event
"In Sutra of the Four Noble Truths, Buddha says:
You should know sufferings.
You should abandon origins.
You should attain cessations.
You should practise the path."
Venerable Geshe Kelsang Gyatso: How to Solve Our Human Problems
In this busy world, our experiences of happiness are fleeting and short-lived, while inner peace eludes us completely. Our negative states of mind, such as uncontrolled desire and anger, create endless problems for ourselves and others, and prevent us from fulfilling our deepest wishes. Buddha's popular teaching on the Four Noble Truths offers a clear and simple solution, guiding us to an oasis of peace within our hearts.
This course is suitable for everyone, but is particularly helpful for those interested in learning more about Buddhist meditation and practice.
PROGRAMME
10:00 am Talk & meditation
11:15 am Break
12:00 pm Talk & meditation
The event concludes at 1:00pm
The course will be livestreamed and available as a catch-up for a week afterwards for those who have booked for the event.
Our programme of classes and courses is available to anyone living or working in Nottinghamshire, Lincolnshire or nearby.
After you register you will receive a confirmation email followed by joining instructions (with links) by email during the 60 minutes before the class.
£15.00 per person
Free for members/subscribers
Full details of the meditation centre's programme and membership information please see www.meditateinnottingham.org
EVERYONE WELCOME
0115 985 7356
hello@kmcnottingham.org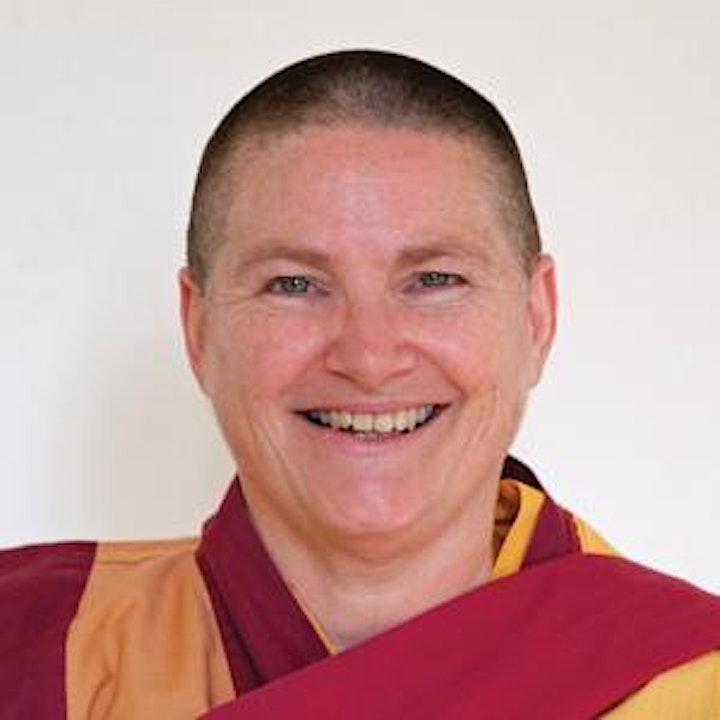 The teacher for this course is Gen Kelsang Gakyi, Resident Teacher at Kadampa Meditation Centre Nottingham, much respected for her ability to present Buddha's teachings with warmth, humour and clarity.