A half-day meditation course
About this Event
"Karma means actions: the actions of our body, speech and mind. This subject is very meaningful. Throughout our life we have to experience various kinds of suffering and problems without choice. This is because we do not understand what actions we need to abandon and what actions we need to practise. If we had this knowledge and put it into practice there would be no basis for experiencing suffering and problems."
Venerable Geshe Kelsang Gyatso Rinpoche: How to Transform Your Life
Karma is a word often used in modern society, but often misunderstood. In this half-day course we will explore and clarify the real meaning of karma and in particular how we can use this knowledge to create the causes of future happiness, not suffering.
If possible the course will be livestreamed, otherwise pre-recorded. The course will also be available as a catch-up for a week afterwards for those who have booked for the event.
Our programme of classes and courses is available to anyone living or working in Nottinghamshire, Lincolnshire or nearby.
After you register you will receive a confirmation email followed by joining instructions (with links) by email during the 60 minutes before the class.
£15.00 per person
Free for members/subscribers
Full details of the meditation centre's programme and membership information please see www.meditateinnottingham.org
EVERYONE WELCOME
0115 985 7356
hello@kmcnottingham.org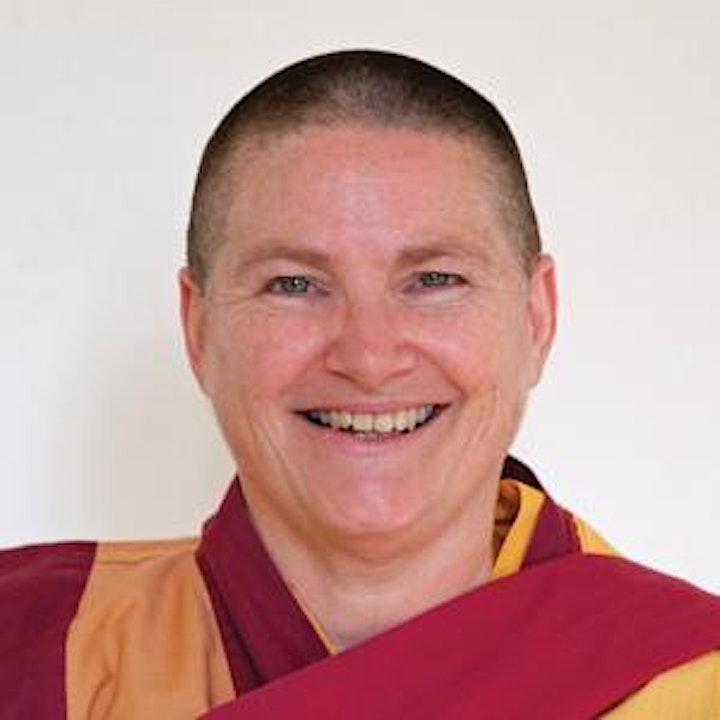 The teacher for this course is Gen Kelsang Gakyi, Resident Teacher at Kadampa Meditation Centre Nottingham, much respected for her ability to present Buddha's teachings with warmth, humour and clarity.