Plan your way to success by structuring your marketing communications so you can influence your target audience!
About this event
Most people I speak to say one or some of the following:
My marketing plan is in my head
I haven't got a budget or don't know how much I should be spending...
I don't know where to start...
I don't know WHICH marketing activities I should be doing for the business
I do marketing as and when I have time and splurge when I've got a free half hour
I want to know HOW to get more of the perfect client but don't know how to find them
I want people to buy from me and not my competitors
Does any of this sounds familiar? If so, you should attend this Marketing Planning Workshop.
The workshop takes place Online via Zoom from 9:00am - 12:30pm.
What is your goal? Are you having the effect in your industry that you want to have?
How well do you understand your target market, your current clients and your own business?Which target audience should you prioritise, and what specific actions should you take?Do you know how you are going to attract and retain clients?
Do you have a solid sales process? Does it work?Discover the one thing that will change the way you do business forever!
This workshop is for Businesses Owners, Solopreneurs and Marketing Managers who....
Have an idea of what they would like to achieve, but haven't got it properly organised or structured.
Want to build a stronger foundation for their business
Make marketing easier throughout the company
Want to understand what their data-driven strategic plan could look like
Want to walk away with a plan and ideas to implement straightaway that will get them results!
When the day is over you will have achieved the following:
A deeper, richer understanding of your ideal customer, and how they will benefit most from your business solutions
A clearer understanding of your unique position in the marketplace
Have taken an honest look at the competition in your industry and understand how to rise above them.
Begun to create a true definition of your brand so you can communicate your business more effectively
A reality check on your product mix and pricing so you're not leaving money on the proverbial table
Worked out which promotional platform(s) and activities are most suitable to help you attract more customers, create more loyalty and gain brand recognition
Have a clearer understanding of what needs to be done in your business and a To Do List that can be used directly after the workshop so you can plan ahead for 2020
Bring with you:
one of every piece of your printed marketing for examination by Amanda and discussion with the rest of the group, eg. your business cards, flyers, etc…
have access to your website and online marketing for discussion with the Koogar team e.g. Facebook, Twitter, LinkedIn, Instagram etc.
pens, Highlighters, felt-tips – we are getting creative!
your own Marketing Notebook – This should be a dedicated A4 workbook just for your business marketing and ideas
What you will get;
Half Day immersed in your own Marketing
Workbook
100's of ideas, tips, tricks and suggestions
There are 3 options for tickets. Enabling you to get different types of support after the workshop so you take action and get your To Do List completed.
Who is delivering the workshop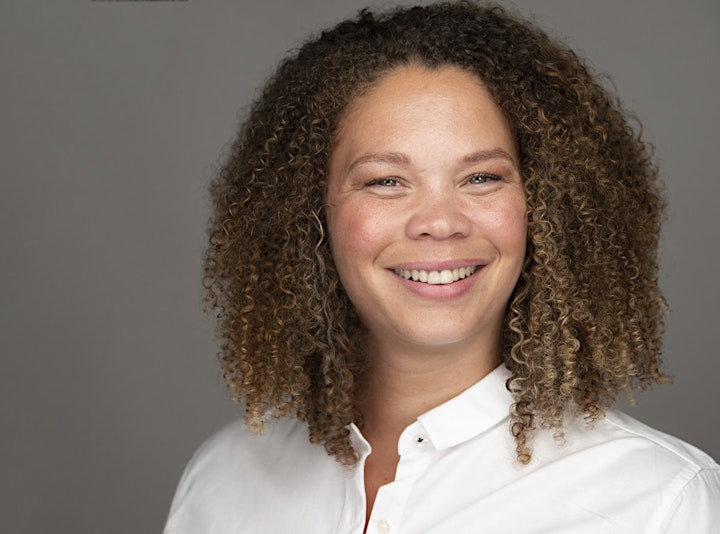 Amanda Daniels from Koogar - Founder and Integrated Marketing Consultant
Amanda originally trained as a graphic designer in 1998, then went on to become a web designer and Internet developer to work for clients including Liverpool Football Club, HSBC, Wedgewood, Churchill, Argos and many more.
She wanted more from her career, so went on to set up Koogar, which is an Integrated Marketing Consultancy based in Warrington, where she helps business owners, solopreneurs and marketing managers develop their customers' journeys and experience, by combining traditional and digital marketing activities with customer service.
Amanda has been in the marketing industry for over 20 years and customer service was a major part of her upbringing in Bermuda.
With this workshop, Amanda brings her years of expertise and experiences, so she can share with you how to get more from your website!
This is for those who are stuck, who are unsure what to do...
Find out more about Amanda...
Interview with Amanda > https://www.koogar.co.uk/our-philosopy/an-interview-with-amanda/
LinkedIn > https://www.linkedin.com/in/amandadaniels/
Amanda will be helping you market your company organically and authentically! All businesses have something different about them, let Amanda help you find your difference and then share it with the world! Getting the people who will buy your product/service more interested in your business
We believe we can help all businesses gain a better understanding of Integrated Marketing including their own website to enable you to target more effectively… A little training will help you go further in a shorter space of time!
It has catapulted businesses! WILL it do the same for you? Only one way to find out…
Book your seat TODAY!
What our clients say about our workshops...
Tania McGee - 5 out of 5!
I attended Koogar Ltd's Marketing Planning Day course. The course was intensive but very informative and gave me a lot of useful and interesting insights that I can use in my marketing efforts going forward.
Throughout the day's course, Amanda was very helpful and her passion for her subject is infectious. I would heartily recommend this course and Koogar Limited.
- -
Charlotte Wright - 5 out of 5!
I attended Koogar Marketing's Planning Day and found it very useful and also very fun! It was a great way to ensure the business is ready for big marketing changes going forward and is also organised so we can keep on top of any marketing work! The day was a great way to also network with other businesses and learn how they can fit the material taught in the training into their businesses.
If you're looking to create an organised marketing strategy for your business, attend the Marketing Planning Day!
FAQs
How can I contact the organiser with any questions?
Contact Amanda on;
Telephone: 01925 699 250
Email: info@koogar.co.uk
Organiser of Half Day Marketing Planning Workshop (Online via Zoom)
Integrated Marketing is about pulling all marketing elements together and is combination of traditional and digital marketing activities.
When assembled well, marketing integration creates an organic and natural customer journey for your target audience to follow.
Using our Marketing Integration Eco-System™, we take potential customers from being "interested" in what you do to buy from you… and then refer you on!