Description
The Freelance Economy and the rise of platform business models are changing the world around us. With over 10.2 million - and counting - freelancers in Europe (the fastest growing segment of the EU labour market) the potential to leverage the power of independent workers is only getting stronger.
At Euro Freelancers, we all share the same core frustration: we believe the the world of work is changing too slowly. The time to put freelancers and platforms to good use is right now, and we want to help. That's why we're proud to present this Masterclass, a half-day course during which you'll learn how to develop your own network of freelancers, with a strong emphasis on practical business applications and friction removal. We've got two top-notch instructors with proven track records to help you along the way.
Program
13.00-13.15: Welcome
13.15-14.00: Trainers' Briefing
14.00-15.30: Freelancers' Network Simulation Exercise (*)
15.30-15.45: Break
15.45-16.30: Peer to Peer Evaluation
16.30-17.15: Trainers' Briefing
17.15-18.15: Feedback and Discussion [using sli.do]
18.15-18.30: Networking
18.30-20.30: 1:1 Coaching Session [upon request]
(*) This Masterclass will use an adaptation of the Business Model Generation Canvas, the Platform Design Canvas, the Platform Calculator, and the Community Canvas to simulate the set up of a freelancers' network.
What is this Masterclass?
A half-day of training and strategic thinking where you will learn with others how to build, scale and nurture your own freelancers' network. You'll be able to apply the learning directly to your company, product, service, or to a market that you are thinking to access.
After building your understanding and capacity, we will help you design a roadmap with step by steps actions to validate your freelancers' network ideas and test it through a lean prototyping approach.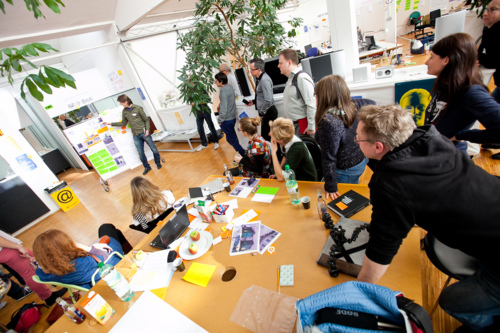 What is a freelancers' network?
A freelancers' network is a decentralized group of highly-skilled independent workers who could be accessed on-demand. To work effectively with a pool of external experts, companies need to design an ideal architecture and the right tools to govern their freelancers' network.
As a result, companies will become more agile with a renewed value proposition for both their freelancers and customers.
Why it matters
The continued rise of independent work is driving companies, large and small, to rethink the way how they staff their projects and flexibilise their workforce. Estimates by McKinsey predicts that 70% of the working population in Europe will become freelance by 2030.
"46% of organizations are investing in or considering the new platform business model"
-IBM C-Suite Study (2018)

The biggest opportunity for companies is to leverage their own freelancers' networks as a source of innovation, tap on unique talent to complement in-house skills, capture new markets and introduce new services with variable costs.

What you will learn
On the basis of tested methodologies, this Masterclass will equip you with tools needed to develop your own freelancers' network and apply them to provide value in business contexts. That includes:
How to design a digital platform matching external labour supply and demand
Different revenue models to monetize transactions in a freelancers' network
Growth hacks techniques and freelancers hiring tips
The tools needed to manage your freelancers' network
Building trust in your freelancers' network
Insurance and third party integrations for your freelancers' network
Case studies, key success metrics, legal hurdles and pitfalls from established freelancers' networks

Operate a Freelance Management System (FMS) software

Best practices for collaborating with a distributed hybrid team
An engagement simulation with freelancers applicable to your case
For whom?
If you are a business executive, HR or community manager, service designer, founders or just someone who wants to be inspired by concrete examples of freelancers' platforms, this is the course for you. Additionally, attend if you:
Are interested to enter the collaborative economy and decentralise your workforce
Want to increase labour productivity, flexibility and engagement of your workforce
Want to get more work done by reducing costs and time to market but not compromising quality

Want to learn how to master a set of tools to design and govern a digital platform focussed on services

How it works
Content: 20% briefing, 50% exercise, 30% reflection
Maximum group size: 20 people
Language: English
Handouts: Provided before and after the masterclass
Required Expertise: For both beginners and experts
Contact: karen.wessinger@euro-freelancers.eu
Ticket and cancellation policy
In case this Masterclass is not confirmed, you'll receive a full refund of your registration fee. In case the trainers have to cancel due to unforeseeable circumstances you'll receive a full refund of your registration fee. Please note that travel or other costs will not be refunded.
Make sure you select the right ticketing option. If you're a EU registered VAT holder you will save 24% VAT.
If you cancel your ticket up to one week before the Masterclass, you'll receive a full refund. No refund will be offered as of one week before the Masterclass. You can however trasfer your ticket to a colleague from the same organisation at no extra charge.
Ticket invoices will be issued and sent to you after the event.
Trainers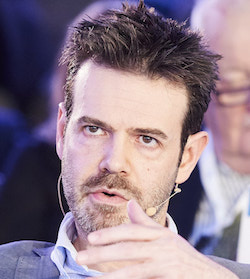 Marco Torregrossa is CEO at Euro Freelancers, a curated marketplace for consulting and legal services on-demand. He is Secretary General at the European Forum of Independent Professionals, a European association advocating for policy, business and society to become more conducive to the self-employed way of working. He is the Coordinator of European Freelancers Week, the world's largest annual campaign celebrating independent work and helping millions of Europeans discover the Freelance Economy.
Marco is a former policy officer in the EU Commission and a lawyer by training, specialised in new forms of collaborative self-employment, cooperative solo-entrepreneurship, digital work on platforms and the impacts of flexible labor regulations on the future of work.
For the past 14 years, he has been leading government relations and advocacy efforts, advising policymakers on the issues that one-person businesses and their ecosystem face. The focus is on better understanding how changes in our economy and society are impacting work, and what public policy approaches can help workers and businesses adjust and succeed in this evolving environment.
About Me | Linkedin | Twitter | Medium
---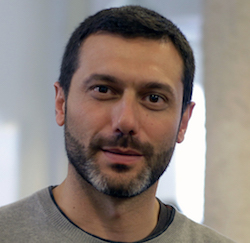 Albert Cañigueral is the OuiShare Connector for Spain and Latin America. Albert created the blog ConsumoColaborativo in 2011, and since then he has been considered a reference person in the collaborative economy in the Spanish language.
He works as a consultant on the adaptation of organizations to the collaborative economy. He recently focused on collaborative cities and regulatory innovations.
Author of "Vivir mejor con menos" (Connecta 2015) and co-author of "Retos y posibilidades de la economía colaborativa en América Latina y el Caribe" (Banco Interamericano de Desarrollo / FOMIN, 2017).
Organizer of Half-Day Masterclass: How to Build, Scale and Nurture Your Own Freelancers' Network
Euro Freelancers is a curated marketplace for consulting and fundraising services on-demand. 
Learn more about us at: www.euro-freelancers.eu